1701 Stockton St (at Filbert) San Francisco 415-362-6421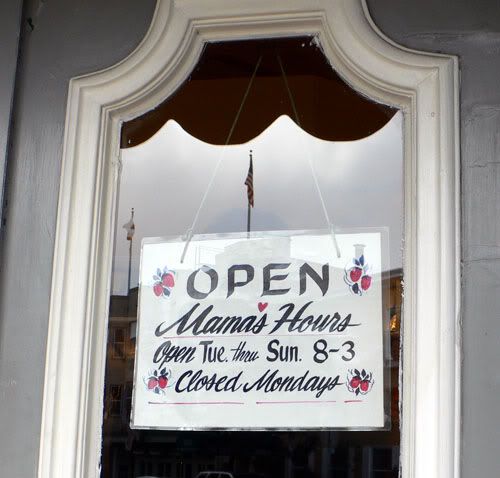 This is a food shrine – this place rocks my world enough that I will schlep from the far east bay and wait in line for a half hour or so on a weekend morning (before coffee mind you) …me and a lot of other people.

When I was across the street (park side) taking pix, the man selling papers asked me if I was going to use the pictures for my genetics paper. He scoffed and said that he thought the people who waited in a crazy long line like that for an expensive breakfast all had regressive genes. I told him I had the gene and went on my way to get in line – on the way to expensive gluttony with a guilty conscience now…
There is always a line outside, even in the rain, but that gives you lots of time to read over their menu and to check out the specials. There is someone at the door monitoring when you can enter, and then once you get inside, you have to stand in another line at the register before you can order.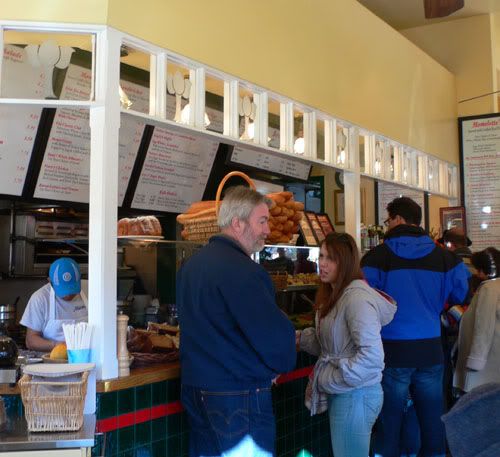 This is a good thing, because you can watch the chefs at work. They cook fast and furiously, obscured by the racks of what look to be very freshly baked goods and bowls of delicious looking seafood (bay shrimp, crab, salmon).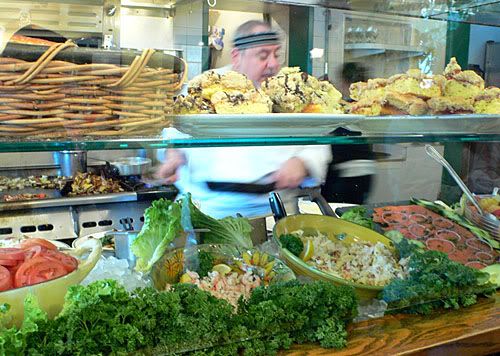 and I mean fresh baked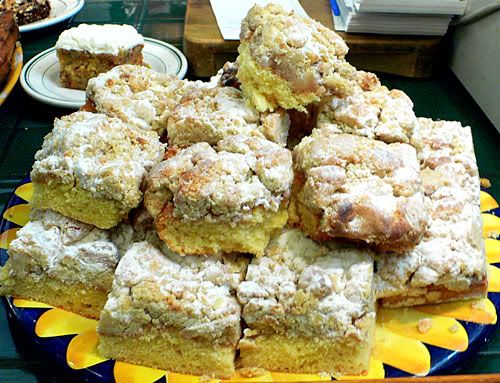 I am so easily seduced by the mere sight of a hot, steaming dish of good looking food, so as I watched them assemble the crab benedict that's what I ended up having for breakfast and it was so very good – it is crab season after all…
The crab benedict was a well balanced blend of texture and taste – toasted english muffins topped with sauteed spinach with piles of crab meat topped with a poached egg and lemony hollandaise sauce. The eggs were a little firmer than I like, but still gooey and soft (just not runny at all).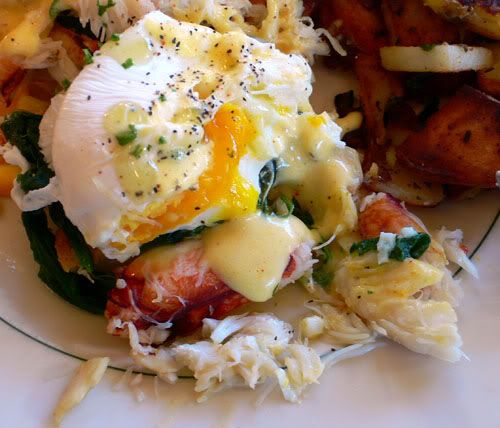 Mr. K had the crab omelet, which arrived plump and demure…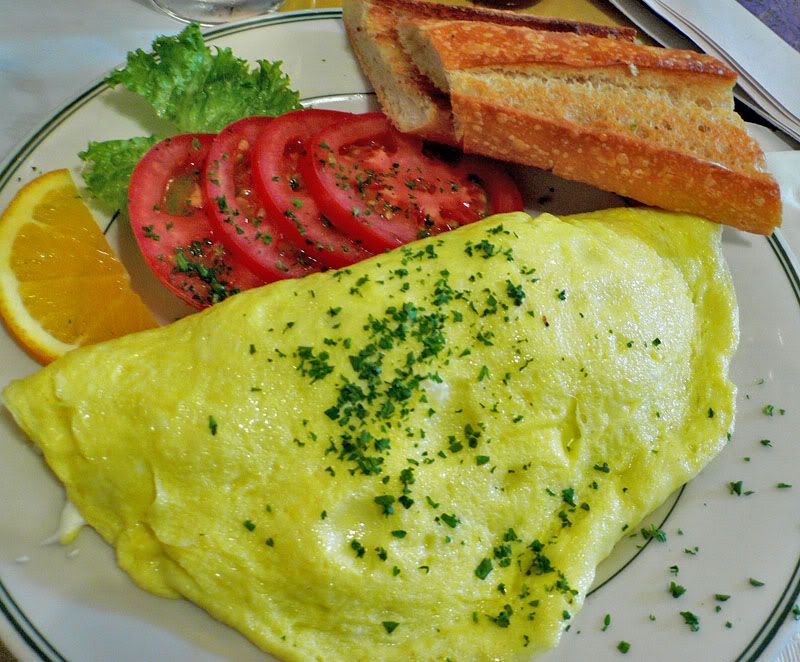 and was filled with crab, sour cream and avocado (and so ravishing)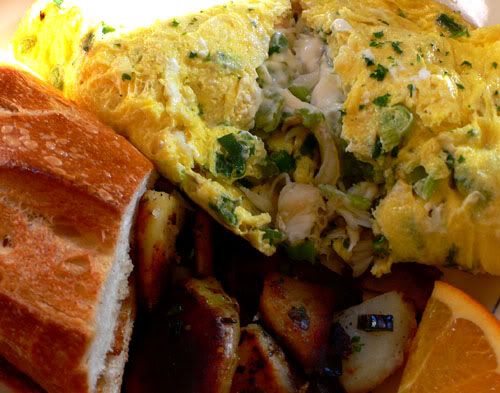 My favorite omelet from the regular menu is the farmers, which is stuffed with tangy goat cheese, spinach and lots of thick chewy pieces of bacon.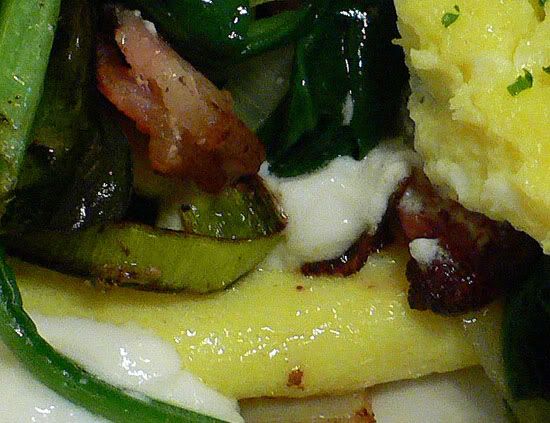 The home potatoes are always perfectly cooked, and the baguette which is especially good with the house made boysenberry jam that is on every table.
Ah yes indeed, us regressive gene folks enjoyed our expensive breakfast. It was about $40 for the omelet, benedict, 2 coffees and a small orange juice, but it is worth every penny and the extra time spent waiting in line. Guilt conquered by gluttony…