Lighthouse, Monterey, CA
After a long day of kayaking out on the bay and in the fog, we decided to go for a hot, spicy sustaining dinner at the nearby Korean restaurant Won Ju.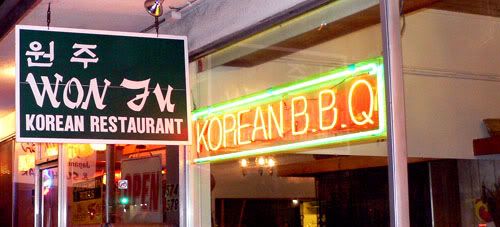 There were very few people in the restaurant and it seemed strangely void of any strong smells of cooking or food. We were seated in a booth with a pot of hot barley tea, very tasty. This is the kind of restaurant that serves the grilled meats already cooked, which was good for us as we were pooped out from our day at sea.
We received a plate of green onion and potato pancakes on the house, along with a bunch of panchan (condiments/side dishes), which we enjoyed, but tried to restrain ourselves to save room for the main dishes…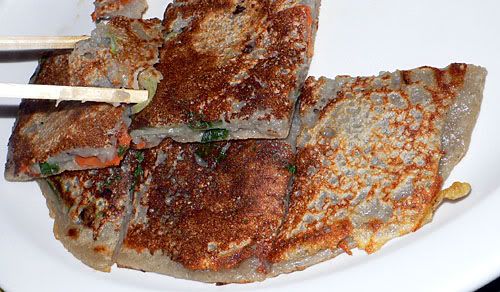 The panchan were a little on the plain side, and the portions were a little skimpy, definitely treated as condiments for the coming main dishes.
I ordered the Dol Sot Bibimbap, which came sizzling and crackling in a small ceramic bowl. This is a meal in itself, the bottom half of the pot is rice, covered with mounds of: beef, spinach, bean sprouts, various kimchee, mushrooms, tofu and topped with a fried egg that bursts and adds extra richness when mixed in, and continues to cook with the heat from the ceramic dolsot A heavenly concoction! I especially love the crackly rice crust that forms against the bottom of the hot sizzling bowl.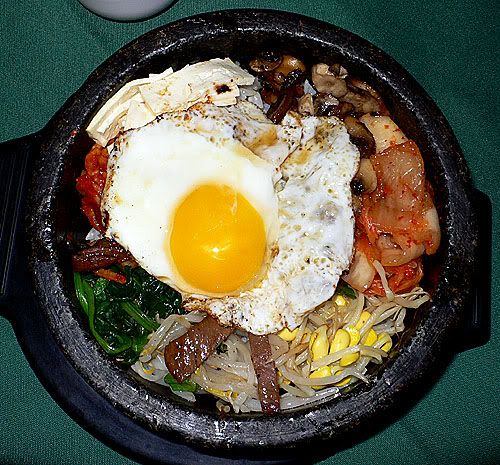 We also had Buh Kalbi, grilled short ribs, which came steaming and sizzling on a hot iron platter.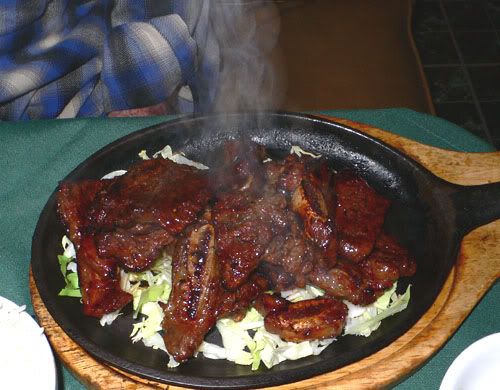 The meat is infused in soy, garlic, and probably some sugar which caramelizes when it is grilled, and was tender and succulent and so good with the white rice and kimchee served with it.
We were gratified to have been able to enjoy this restaurant, as it was walking distance from the hotel (so we didn't have to pay the dang valet for our car again), the food was excellent and the price very reasonable. We paid $50 (including tip) for the both of us and a large beer.