Went for a quick lunch, the entire parking lot is under construction, so it was chaotic just trying to get to the restaurant! The restaurant is a great improvement from the days when it was a Stickney's (where I used to cut class in high school to go get pie). The interior is cozy but very upscale, comfortable and relaxed.


Yum, they start you off with an large plate of fresh sourdough served with sweet creamery butter. I inhaled at least 2 slices before I knew it!
I had the grilled prawn, avocado with bacon, lettuce, tomato with a tarragon aioli and fries. This was fabulous, the sandwich was assembled with great care and every bite was a perfect balance of bread, mayo, tomato, lettuce, bacon and prawn. It was amazing.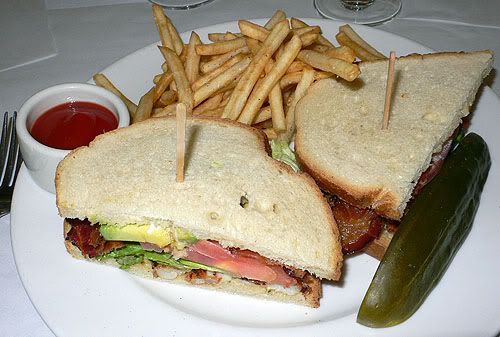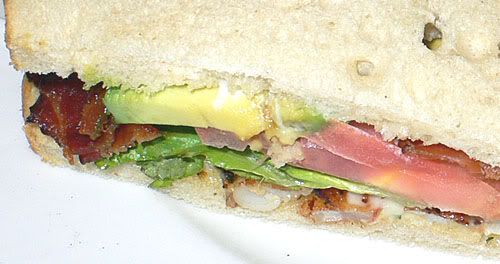 My next door neighbor had a lovely dungeness crab melt, it was chock full of celery, onion and mayonnaise.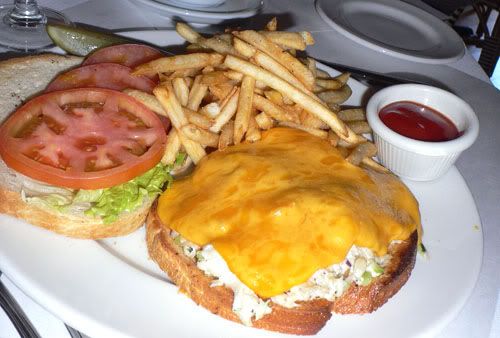 We also ordered the cheeseburger, which was huge, probably 1/2 lb, and came with both onion rings and french fries.
I've been to quite a few Scotts, and they are definitely a chain worth visiting, a little pricy – $20ish per person for lunch.