525 Commercial @Sansome, SF, PH: (415) 981-7800
Tucked away in the financial district, Tlaloc serves traditional and healthy Mexican food, specializing in seafood. Tlaloc was the Aztec rain god, his name means He Who Makes Things Sprout, and is the consort of the Water Goddess.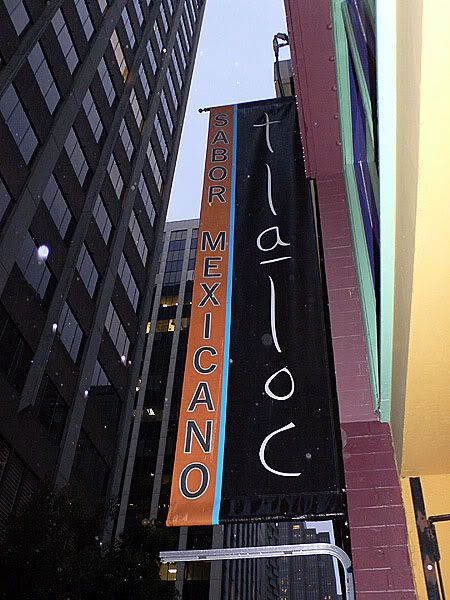 The interior is beautifully painted with Aztec inspired motifs, which contrast well with the spare industrial architecture. They get quite busy at lunch and the 3 floors of tables fill quickly, and the outdoor seating can get very competitive especially when the weather is nice out.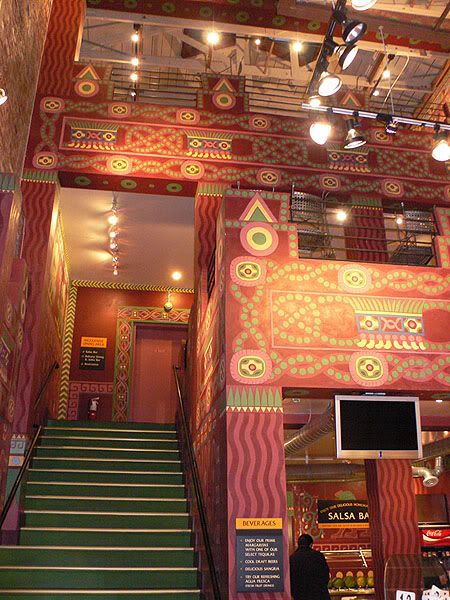 I love to come here for the breakfast burritos, which are $3 and quite a deal. The burritos are made to order and I always get the huevos rancheros which is actually chilaquiles (scrambled eggs mixed with crunchy tortilla chips and salsa), rice, beans and cheese. They give you a good handful of chips and you can pick your own salsa from the salsa bar. This is the supreme breakfast burrito, winning hands down over tacobell, or any of the local spots – especially the pre-packaged, pre-made ones that require reheating!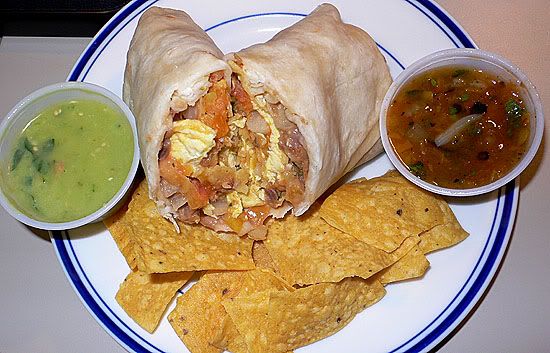 No better way to start your day at work…