Corner of Broadway and Columbus, hard to miss the mural on the building.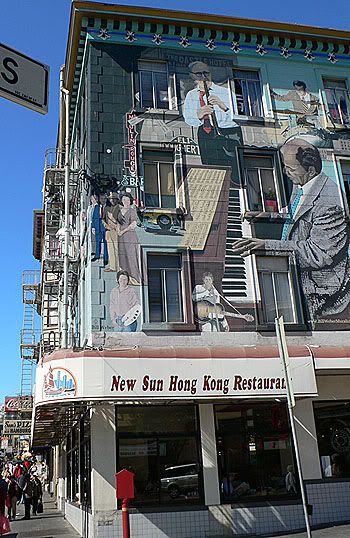 We came here to celebrate AL's birthday because he wanted some long life noodles. It took a little while to determine exactly what that meant, but we ended up with Hong Kong style crispy Pan Fried Noodles with everything. I love the way the noodles soak up the gooey sauce getting chewy and heavy the longer they sit…
Since I am a protein star, I ordered the Combination BBQ Plate, which were succulent mounds of sweet and savory char siu, roast chicken both light and dark parts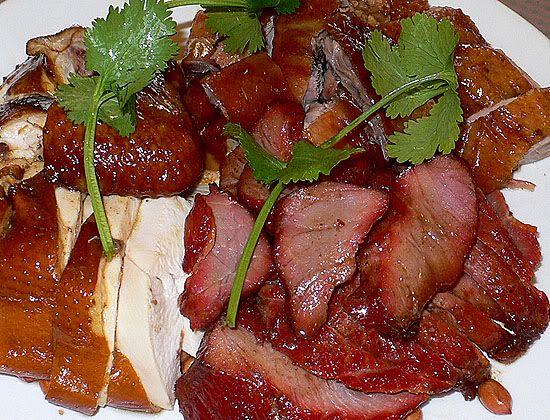 Salt and Pepper Spareribs … my favorite. Sometimes you can see the little crystals of msg sparkling on the surface.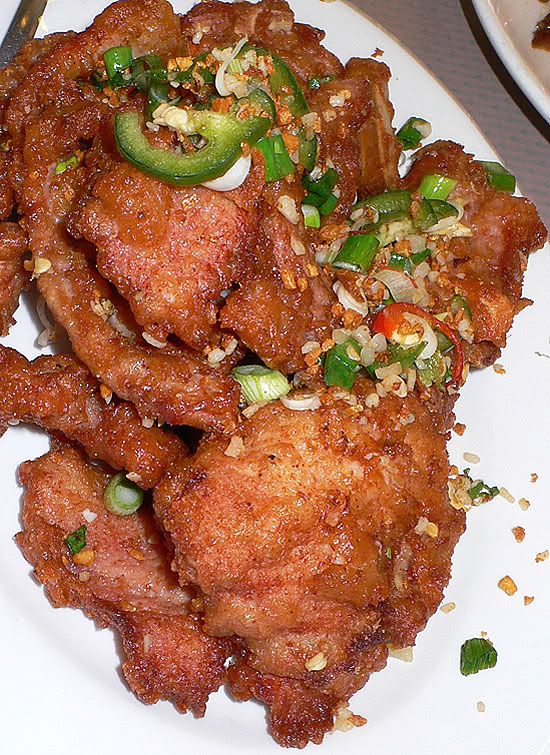 I mean, just look at and admire the topping of fried garlic, chives and slices of hot pepper, what better combination of aromatics to scatter on top of freshly fried meat?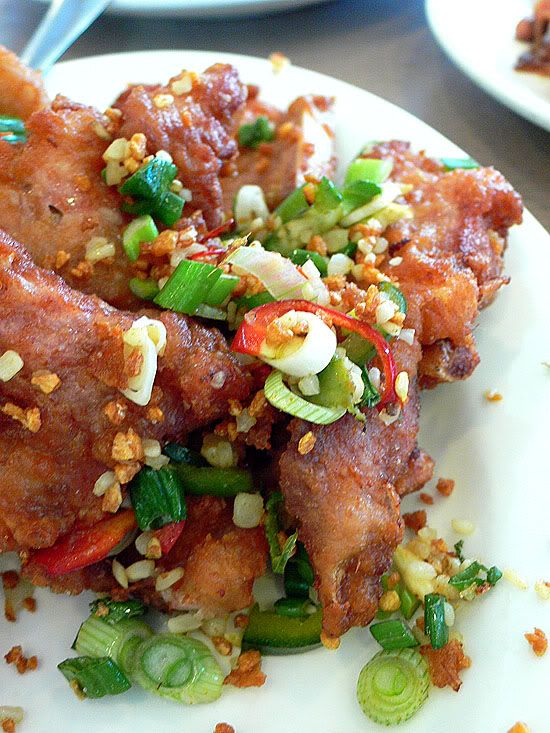 SMB wanted the Walnut Prawns, which are lightly battered and fried then doused with a light mayonnaisey sauce. These are strangely repellant but at the same time compelling, as the concept of mayonnaise with Chinese food is still unresolved to my tastebuds… however, the candied walnuts beckon to me
Snow Pea Shoots stir fried with garlic, these were the larger leaves which are tougher and chewier, they were slightly bitter and crisp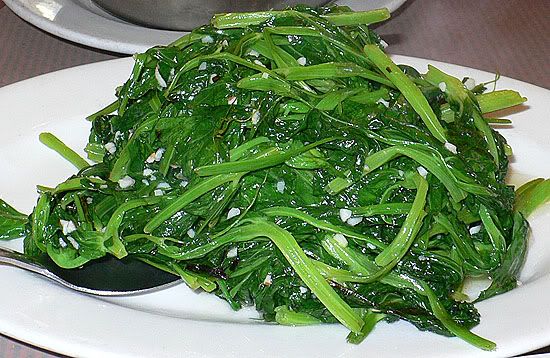 ES had a craving for Beef Stew with tendon and turnips, which came bubbling and steaming in a claypot and smelled fabulous. The pot was full of big chunks of glistening gelatinous tendon, pieces of tender stewed beef that fell apart, and hunks of soft, yielding turnip. This was the stuff of dreams…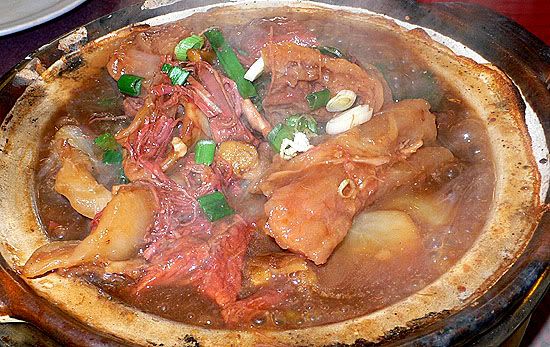 Closer shot, less steam. The stew was dark and mysterious, rich with the flavor of anise and blurbled fragrant puffs of steam perfumed with the sliced green onion strewn on top.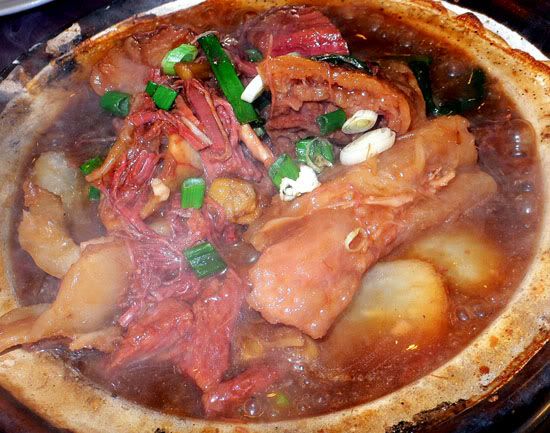 Yes this was heady stuff, hard to believe there were only four of us at the table… and we still had to go back to the office for the rest of the afternoon. $21 each, including sodas was not bad considering we had 1.5 plates per person!