We hired a guide to take us up to Sri Lanna National Park which is an hour north of Chiang Mai. We rode mountain bikes (good ones too btw, aluminum frames with front shocks) through rural country lanes over to the scenic Mae Ngat Dam, where we switched to kayaks and paddled out to a very cool floating restaurant.
We were seated at a lovely teak table looking out over the water and I was served a cool refreshing soda pop.
There is definitely something about feasting after strenuous exercise (there was quite a headwind and we were also going against the current on the way out), so I was very hungry and excited about lunch.
Our first course was a clear Soup with Catfish, Tofu and Vegetables. This was really my favorite out of everything and I pretty much inhaled the bowl… The tofu was ethereally light and melted in your mouth and the soup was light but bursting with clean fresh flavor.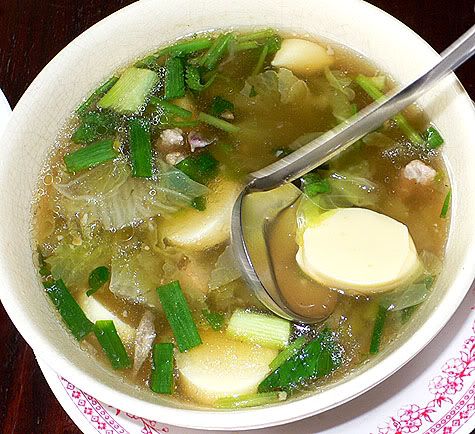 I had more than a few bowlfuls… good thing there were other dishes for Mr. K to occupy himself with.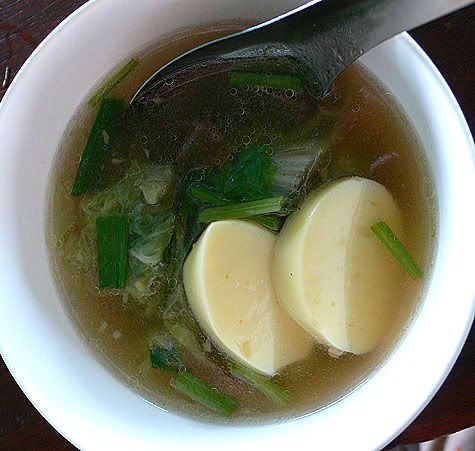 We had Mixed Vegetables that were laced with garlic, fresh basil and some chilies. The vegetables had an incredible clarity of flavor and crisp freshness that was amazing.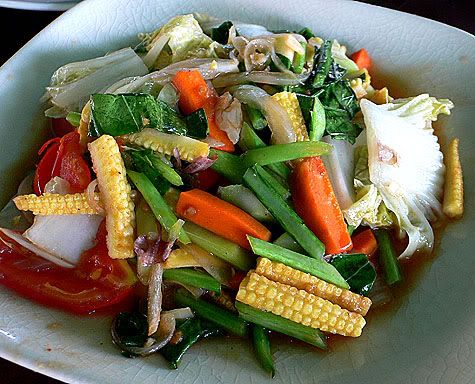 Next came a steaming pile of Chicken with Vegetables and Cashew Nuts infused with ginger, garlic, soy and fish sauce.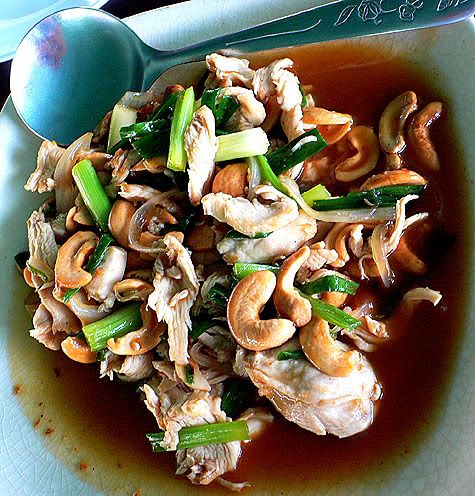 Beef with fried shallots, very simple, very well done and chewy.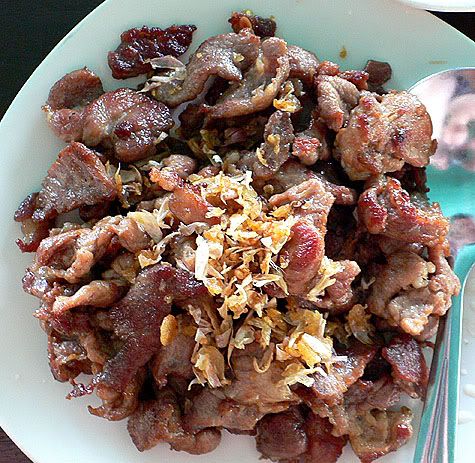 Perfect to spoon some chilies over for some zip
We finished with the freshest pineapple and watermelon