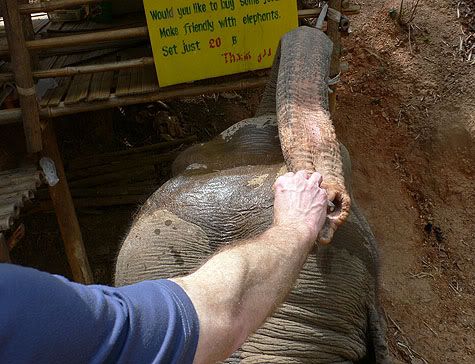 After our exciting elephant ride, we drove over to a roadside kitchen which served lunch to several small tour groups. The food was simple and flavorful home cooking using local produce. The vegetables were super fresh, we decided that the chicken was probably one of the scrawny ones we had seen earlier scratching and pecking down the road… definitely free range and organic!
We had a cool vegetable salad that was slightly sweet and tart and spicy too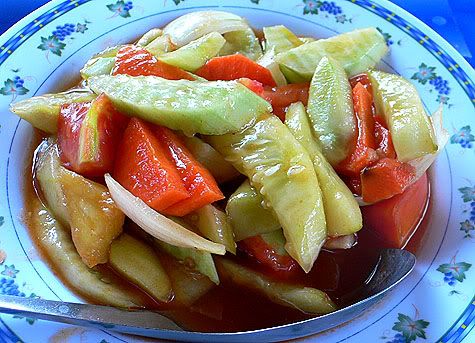 Our guide told us that northern foods are lighter and don't use coconut milk in the dishes. The masaman curry had big chunks of potato which were cooked tender with morsels of chicken.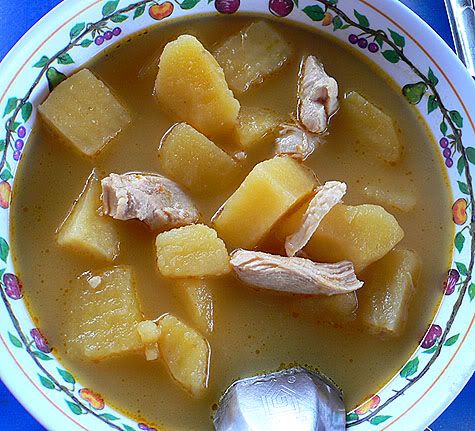 I couldn't help but drop a few pieces of to help out my new friends.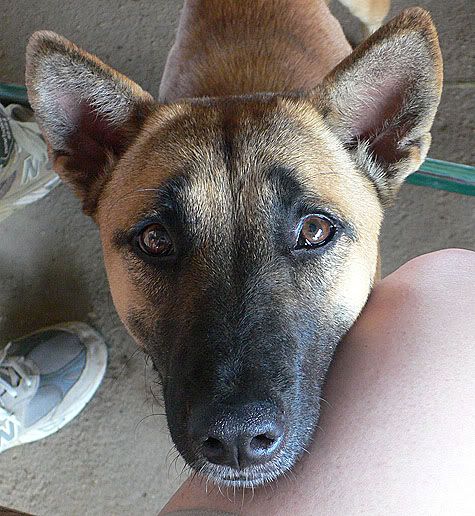 Aw jeez, look at these guys faces…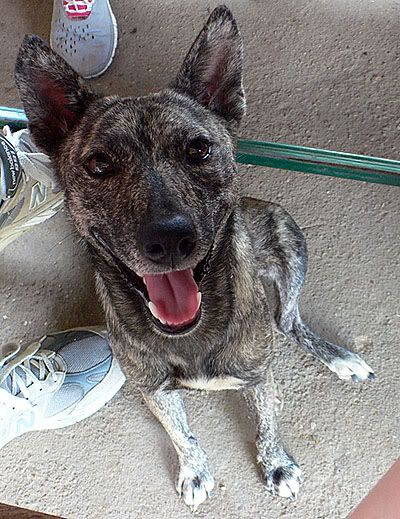 We finished the meal with refreshing sliced watermelon. It was as if we had stopped at someone's home and were fed a great simple meal.