315/5 Maharaj Rd. Muang, Krabi 81000 Thailand
The restaurant ended up being a 30-40 minute taxi ride from our hotel, but was well worth the effort. We even considered doing it again the following evening, but decided against it as there was torrential downpour.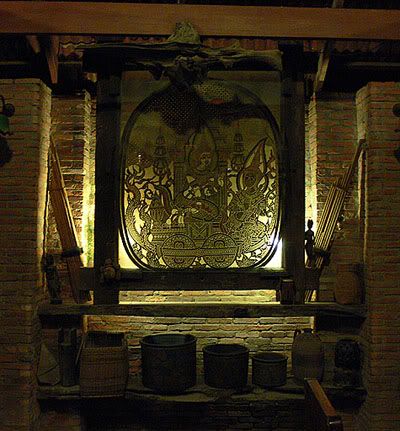 It was a sprawling structure with open areas and many pieces of art on display along with religious artifacts. In fact, the building has a little bit of a monastic/temple feel about it and it was pouring rain outside, which just added to the ambiance.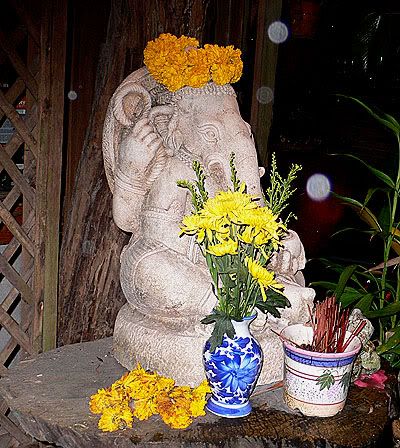 When we were seated, an Irish fellow across the way leaned over and informed us that we were about to enjoy the best food in Thailand. He said he had eaten there 3 years ago and enjoyed it so much he came back and that the food was even better. Impressed, we studied the menu, which included many regional specialties that we had never heard of. He recommended the Penang Curry, which we ordered.
We started with Deep-fried Spare Ribs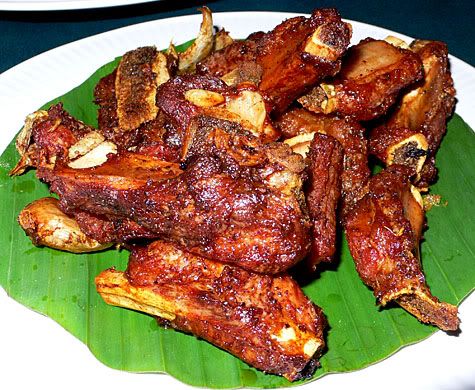 which were smoking fresh from the fryer with a crisp chewy exterior and were bursting with juicy flavor. After we ate the first few pieces, we uncovered a small bounty of fried garlic cloves that were heavenly to eat as well as to spread on the ribs…
Next came the Penang Curry with Shrimp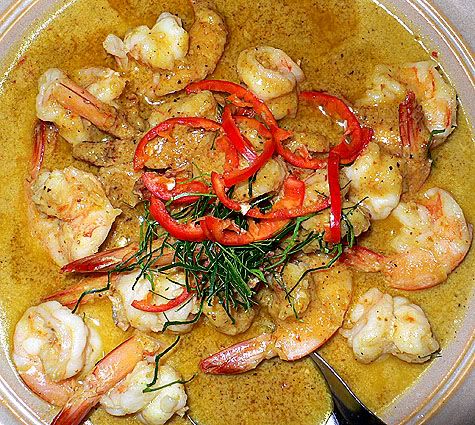 The shrimp were small but sweet and succulent, perfectly cooked and swimming in a lusciously rich curry with coconut milk that was so good spooned over steaming rice. The heat from the chilies sparkled on our tongues, and the julienned green things added an absolutely gorgeous fragrance.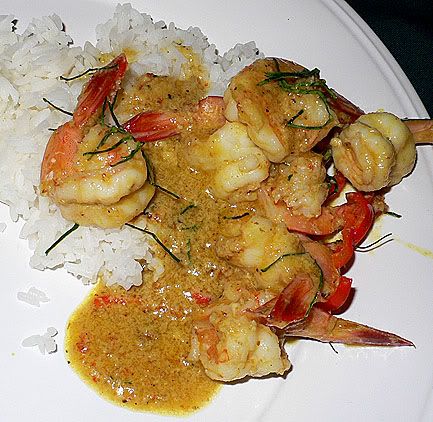 We totally enjoyed the Fried Butterfish with Tamarind and Ginger Sauce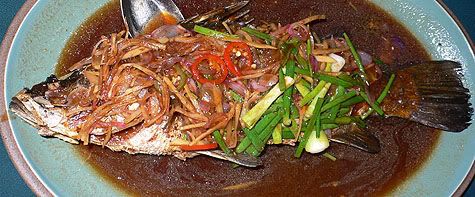 the fish was lush and flaky with the skin fried to an addictive crispy shell, and the sauce was rich and smoky, sweet and savory – this was seriously amazing.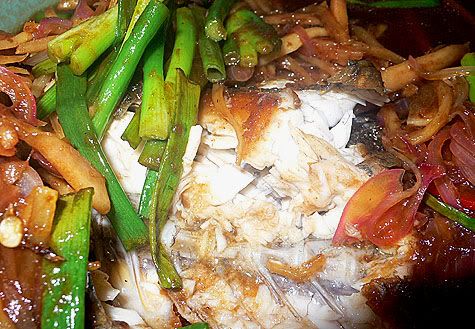 And the good thing was that when we finished one side, there was a whole 'nother side to continue feasting on…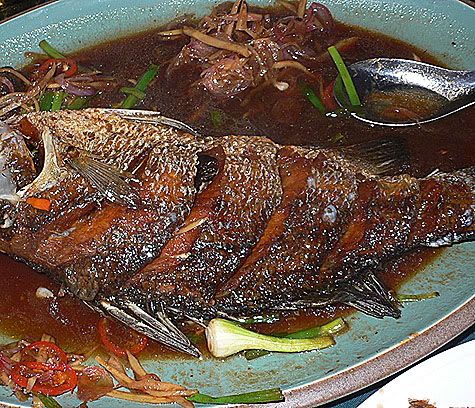 They thoughtfully placed a mosquito coil behind us.
Mr. K made friends with this very pregnant kitty who was lounging about nearby ready to snarf up any tidbits that we may have inadvertently missed
We regretfully finished everything our plates and were glad that our taxi was still out there waiting to take us home. It being low season, he had very enthusiastically agreed to wait for us. And yes, the roundtrip taxi fare cost more than the dinner…