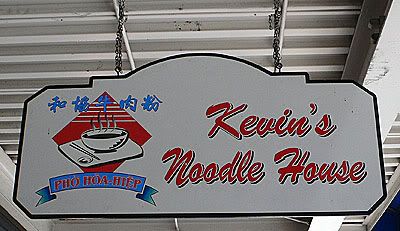 I'm back after a week of studying for a certification, which I passed – yipeee!
See previous post. After my first taste of beef stewat New Saigon, I wanted to see how it was at Kevin's Noodle House (aka Pho Hoa Hiep 5), cuz I really like their regular pho. They are always busy when we've eaten there but the service is quick and efficient. They have all of the requisite tools and condiments at each table and what I really like about this place is that you can order a small, medium or large bowl of noodles.
I ordered Shrimp Cakes for an appetizer, which were ground shrimp filled tofu sheets deep fried and served with nuoc cham dipping sauce.
The filling was peppery and succulent and the tofu skins were crisp and chewy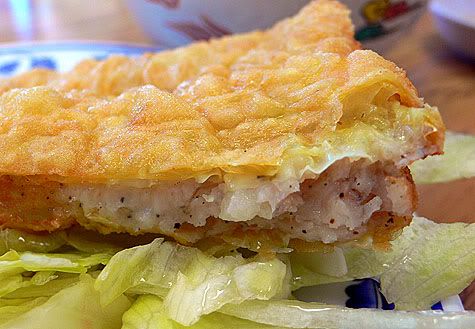 Fresh beansprouts, cilantro, basil, chilies and lime wedges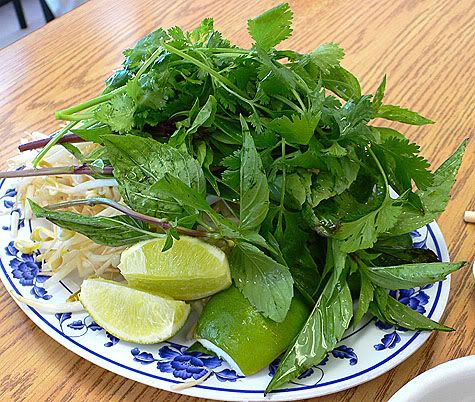 Seafood Combination with egg noodles is served with a bright clean tasting chicken broth.
Combination with Chicken Soup and Egg Noodles. Slices of pork, ground pork, surimi, prawns and fishcake.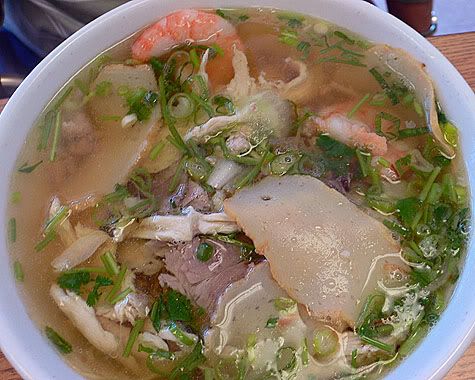 Ahh… the Beef Stew with Rice Noodles arrived piled high with tender chunks of beef that fell apart when poked with my fork. The bowl glowed with a bright red oil that shimmered on the surface of the soup and looked alarming, but it only caused a slight tingling on my mouth from the chilies.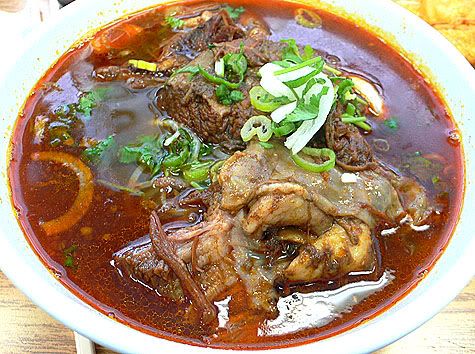 The noodles absorbed the flavors of the soup beautifully and there were shreds of the luscious beef in every bite. The soup is has a similar flavor to the regular beef stock which is infused with aromatic cinnamon and anise, but has more body and the added chili oils. It was very tasty! Looking at the pictures, I'm already thinking about going back…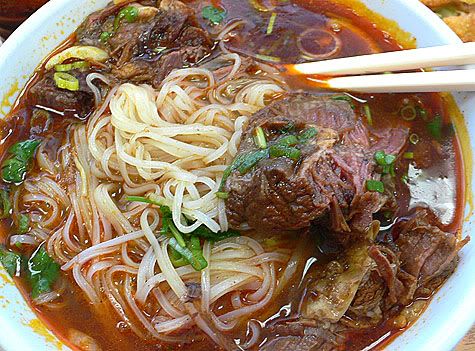 We stopped at the asian grocery store next door where I picked up some treats for dessert. We got some Red Bean Paste filled Mooncakes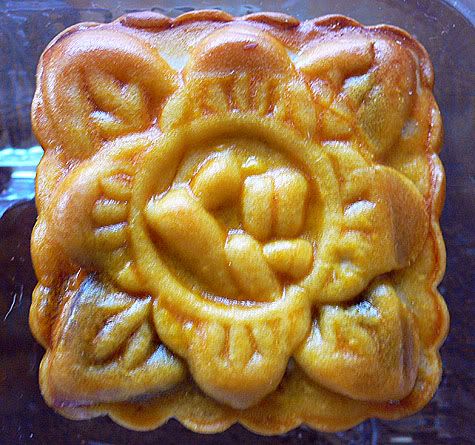 and Mo Chi which was manufactured in Taiwan, not exactly the same as japanese mochi, the texture was a little rubbery and the sweet bean paste filling was different somehow.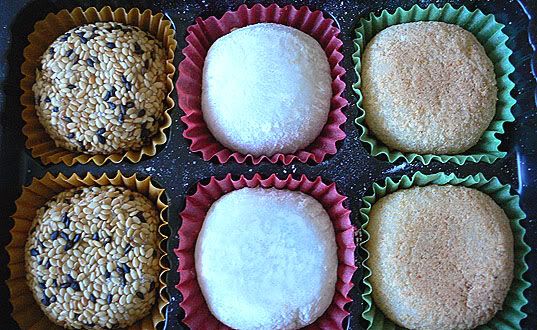 The sesame seed coating looked good but was a little stale and I had been hoping for black sesame paste filling, but it had the pasty red bean stuff… The green one was dusted with kinako powder and filled with a overly smooth peanut butter! It was definitely a miss, but fun to try anyways.