175 Jackson Street, San Jose
Have you ever had fresh tofu that is still warm? I think a lot of people view tofu as a bland squishy meat substitute and wrinkle their noses at the very thought of eating it. Tofu is bland by itself in the same way that fresh mozzarella cheese is, but both serve as marvelous backdrops when simply adorned by fresh herbs and condiments.
San Jose Tofu is a small shop in Japantown where you can get tofu that is handmade fresh every day (except Sundays when it is closed).
They pull the tofu from plastic buckets filled with water and slide them onto styrofoam trays in plastic bags to protect the delicate tofu blocks while in transit. They also sell okara, which is a by product of the tofu making process and in the back is a small walk in space where they sell other packaged Japanese foods.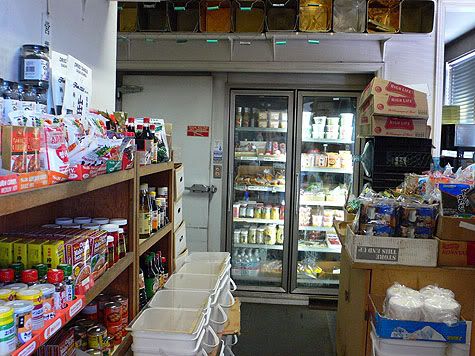 I generally put the tofu into a large plastic container filled with water and store it in the refrigerator, changing the water every day. My favorite way to eat the tofu is plain, served with green onion, sliced shiso, grated ginger, dried bonito shavings and soy sauce. The stackable fondue plates with little compartments I got at Sur la Table are perfect for this…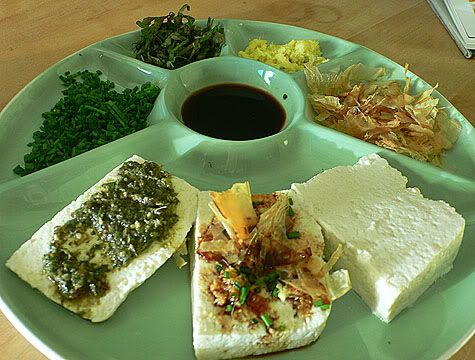 The soft curds of the tofu are greatly enhanced with the bright clean flavors of soy, green onions and fresh ginger. It is transformed by the pure elemental flavors into something delicious that I crave.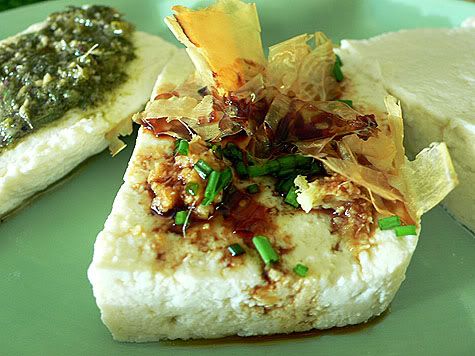 I made a shiso pesto that was sensational drizzled with sesame oil and tamari shoyu.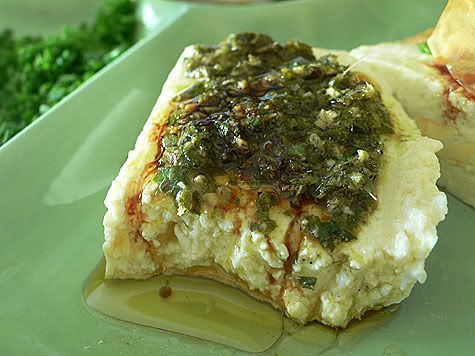 This is one of my favorite summertime dishes because it is light but filling and best of all, requires no cooking.