2823 Mission St, San Francisco, CA 94110
2011 update: a recent visit reveals a new chef cooking up amazing Venezuelan style arepas and a 4-course chef's tasting menu for $15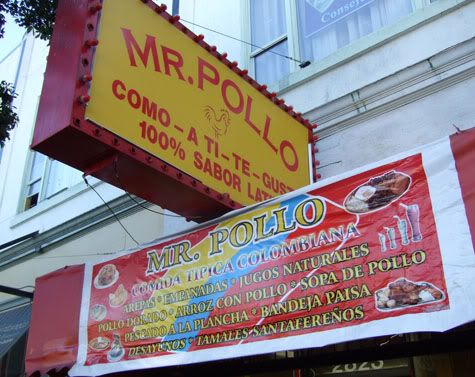 On the way to Dianda's to pickup a cake in the morning, I noticed this sign and the word arepas caught my eye. I had heard about arepa in the form of rabid fans of the arepa lady in NYC and it seemed that this is my kind of food, the stuff that people obsess about. I was intrigued, not to mention very hungry so I stopped in on my return to BART carrying a very big cake. It's a very small space, mostly counter and a couple of tables. The girl behind the counter and I had some communication issues but hand signals worked easily enough… point, then hold up two fingers, nod head in assent, or shake in dissent.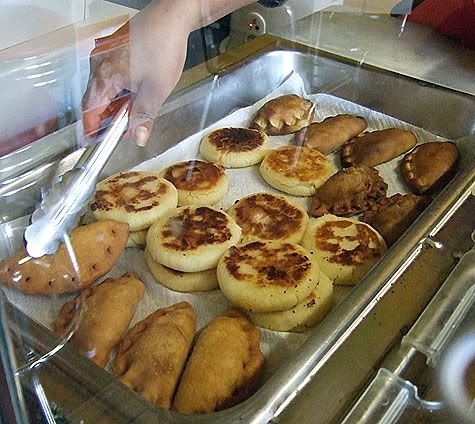 I got two empanadas and two arepas, and that was at least twice as much as I could possibly eat… She gave me two different fillings for the empanada, one was chicken and the other pork.
But the arepa was the thing that remains in the local cache of my tastebud temp folder and like a virus, running in my system tray, broadcasting its siren song and interfering with all other processes… They are small and fit perfectly in your hand, plump little corncakes filled with thick chewy cheese, griddled until they are crispy on the outside. Delicious with jam and I think that I'd like them topped with sour cream too.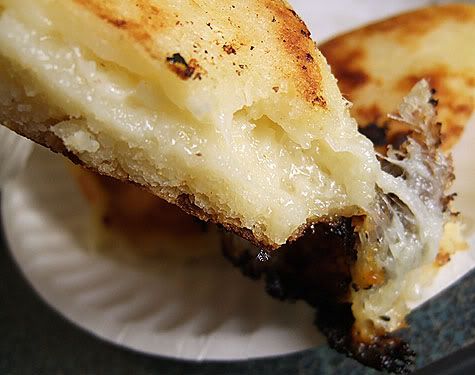 I have a feeling that these Columbian delicacies must be found closer to home (East Bay) which means I'll be on the prowl to find them. Any suggestions?