Holiday greetings from Minnesota! I'm visiting the heartland enjoying a white Christmas with the in-laws and yes indeed, these are the real deal, icicles hanging from the neighbors garage.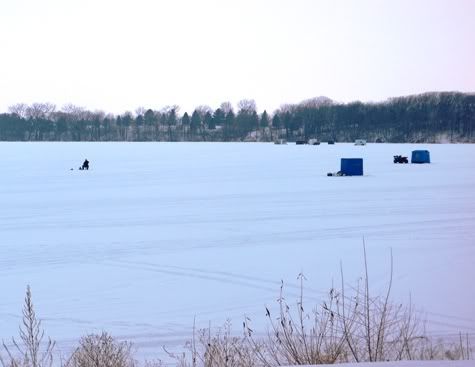 Just down the street is Sisseton Lake where you can see vague boxy shapes which are ice fishing huts in the distance. This afternoon we saw one intrepid fellow who fished sitting on a plastic bucket for several hours. I'm told that some of the huts are pretty swanky with power generators running televisions and so on…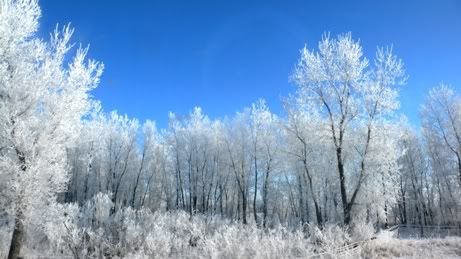 Today we drove from Omaha, Nebraska and the trees looked like they had been dipped in sugar! The locals tell me that 20 degrees F is pretty warm, but I think that if your face starts feeling numb after a few minutes outside, it is COLD! I hope you are all eating well and enjoying the holidays. Food pictures are on the way.