62 Downtown Plaza, Fairmont, MN | 507-235-8835
Our trip revolved around hanging out with Mr. K's parents Don and Harriett in Fairmont, which is a lively town of eleven thousand that is built around a chain of five lakes, all of which are used extensively for recreational boating and fishing when weather permits. We only went out for dinner once while we were out in Fairmont, which boasts more than a few sit-down restaurants including at least a couple of Chinese buffets and two Mexican restaurants. We went to El Agave, which seemed to be very popular, despite having drab utilitarian decor.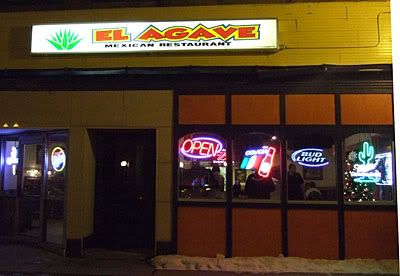 The posted special was the three item combination plate for $6.75. For dinner? Aha, the downside of the combination plate is that you only can choose between cheese, chicken or ground beef for the filling. I found that out while asking first for carnitas, al pastor or carne asada for my taco, which by default is served in a hard shell. I wanted a soft taco and it came wrapped in tinfoil, concealing a limp flour tortilla. Is that a taco or a mini burrito? Anyways, I had a combination plate with a Chile Relleno that had a nice bit of heat in the pepper, a cheese enchilada that was covered with a savory red chile sauce, and a chicken soft taco. Strangely, this combination plate came only had rice.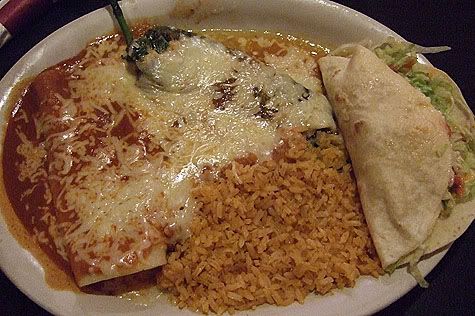 Here is a closeup of the Chile Relleno oozing cheese.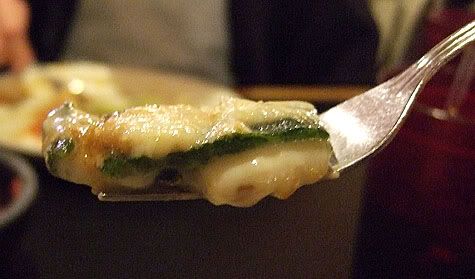 The chicken taco was filled with big chunks of tender meat, cheese and slices of iceberg lettuce but it did feel like a small burrito.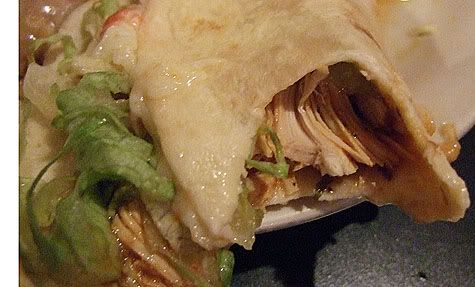 Mr. K had the Enchiladas Verdes that came with neither rice nor beans, so he got side dish of refried beans that he shared with me.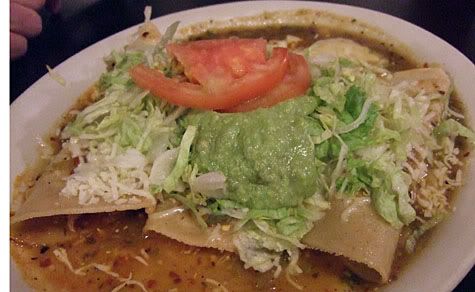 Don had a One Taco, Once Enchilada and a Beef Burrito combination that came with neither rice nor beans.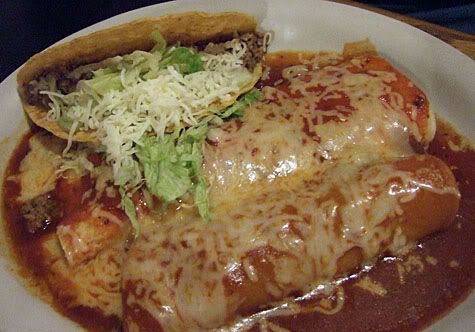 M had the One Enchilada, One Burrito and Chalupa combination plate that also did not include rice and beans. The chalupa looked like a tostada and I've never seen them outside of Taco Bell.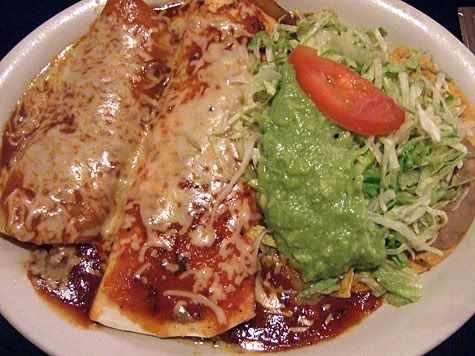 Harriett went with the Taco Salad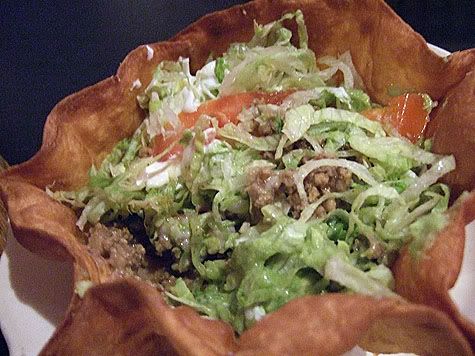 We all split a Fried Ice Cream that came in a fried flour tortilla shell, I like fried stuff on fried stuff…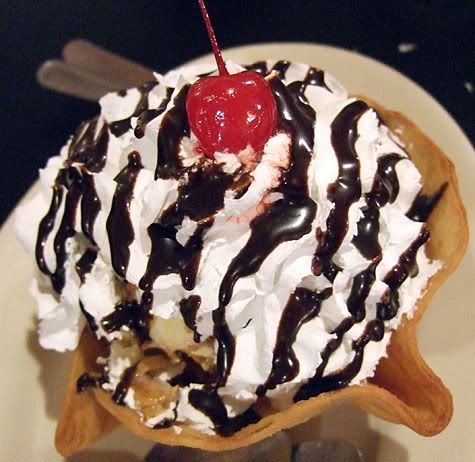 It also had a liberal dose of whipped cream drizzled with chocolate syrup….
The interior had high ceilings with minimal decoration, but the bar in the back was a bright beacon of neon signs.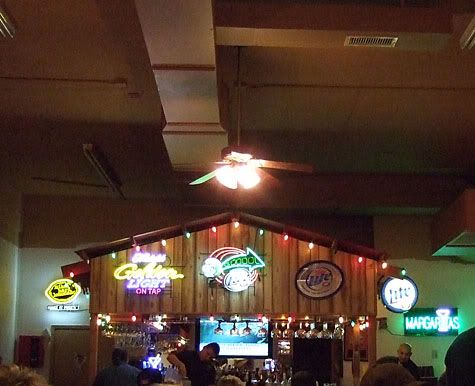 The food was pretty darn good, and came in very big portions especially when you consider the price. I was surprised to note that the menu lists 30 various combinations, which is very ambitious and flexible. Yes indeed, there be good Mexican food in downtown Fairmont, Minnesota.