667 Jackson Street (between Grant and Beckett), SF, CA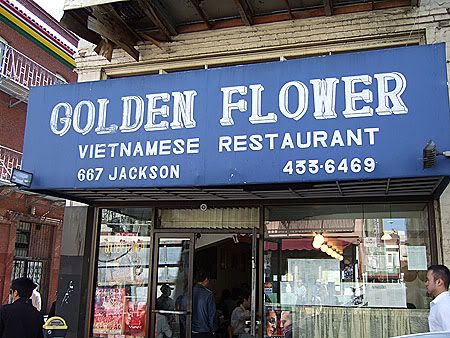 I was introduced to this place at least ten years ago by a co-worker and over the years it keeps getting pointed out to me as a great Vietnamese noodle spot in Chinatown. It's a little bit off the beaten track and since there are closer restaurants serving pho, it keeps dropping off of my lunchspot rotation list… but then eventually I find myself coming back! It's a reliable place to get a bowl of well-made noodles and their imperial rolls are delicious too, two of my favorite Vietnamese dishes at lunchtime.
And so I was recently reacquainted when after several years hiatus, I tagged along with DDR and P and ordered the BBQ Chicken and Imperial Roll Bun bowl. It was magnificent, a pile of juicy flavorful chicken and two imperial rolls over a big bowl of cool vermicelli noodles with crisp fresh veggies.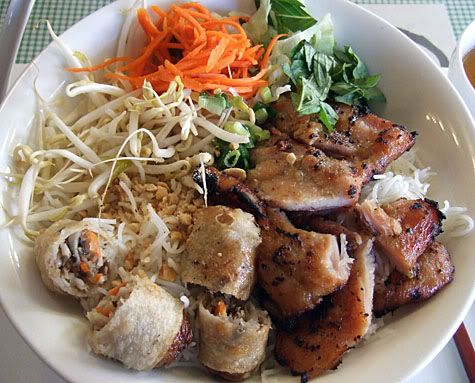 The chicken was grilled so that the edges were charred and crispy and with a slightly caramelized surface from the sugar in the marinade. The meat has that glistening cubist look about the texture that well brined chicken meat has and pulls apart in tender shreds. The imperial rolls were garlicky and meaty with a delicious chewy crunchy wrapper.
They provide a nice big bowl of fresh vegetables for anyone ordering noodles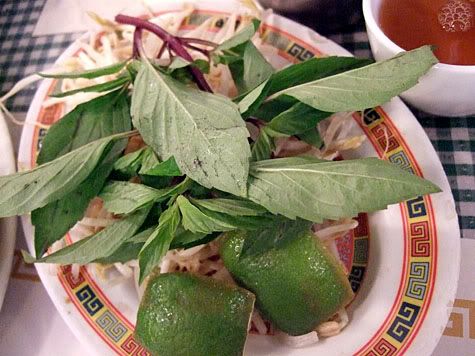 P likes his food spicy and piles in the jalapenos (i.e. he gathers up any and all remaining on the fresh veggie plates on the table) and has a liberal hand with the sriracha chili sauce in his Combination Beef Bowl.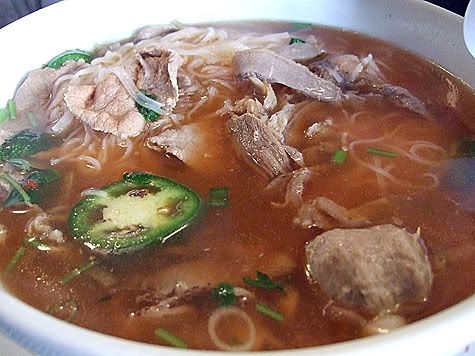 DDR had meatballs and fishballs with her noodles, an intrigiuing and unique combination that I had never seen before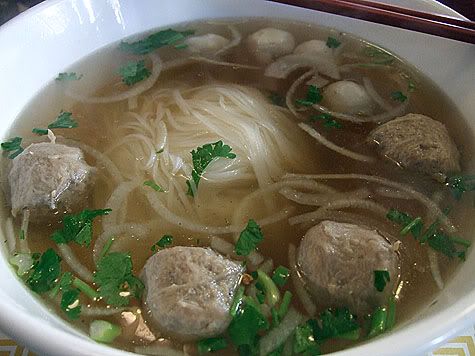 On a subsequent visit, since we all ordered noodles, we shared an appetizer plate of the Imperial Rolls or Cha Gio. The menu says that they are deep fried rolls stuffed with minced pork, carrots, fungus, taro, lotus, onion and fish sauce, served with rice paper, rice noodle and fish sauce. These are delicious and I keep coming back for more.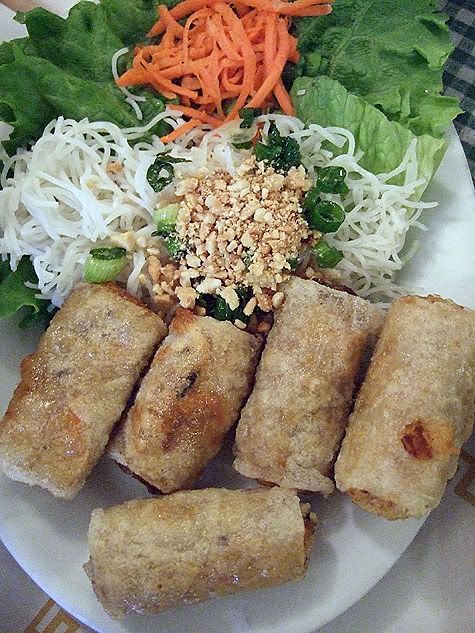 JT had the Grilled Pork Noodle Soup, which I have just recently been introduced to. The pieces of pork are big and meaty.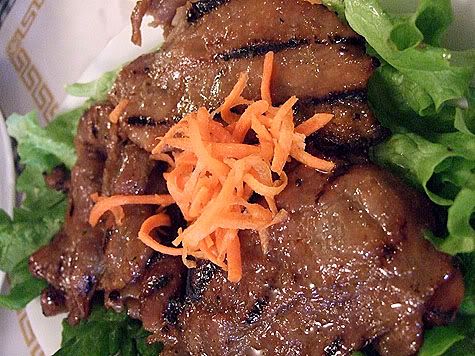 I had the Combination with Everything, and love that you can order either the small, regular, or extra large bowl. DDR recommended regular because the small size comes in a tiny bowl that is hard to eat from.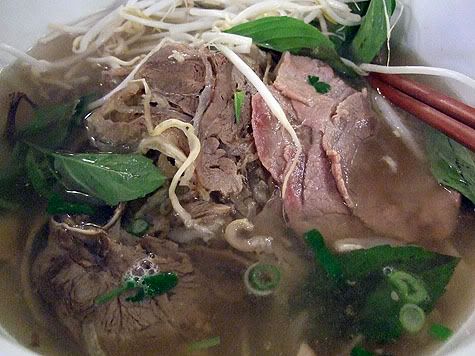 I'm not sure which combination P got this time, but it looked delectable as it cooked in the hot broth.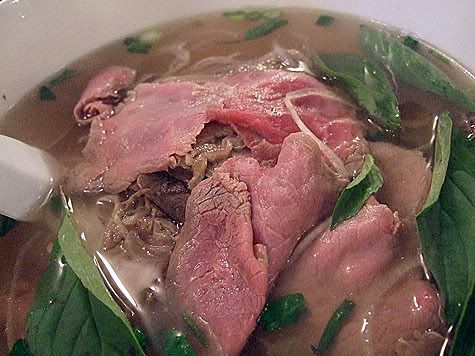 We recently took Vietnam Restaurant out of the rotation because the management changed and the food has gone downhill. The Golden Flower and or Golden Star are a much better alternatives although their names are so similar that we get confused which one we are talking about. Golden Flower, this one, is generally easier to get into and seems a little less hectic, but hey – what am I doing giving away all of my secret lunch spots!