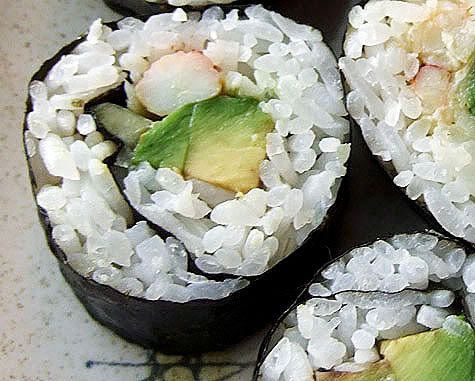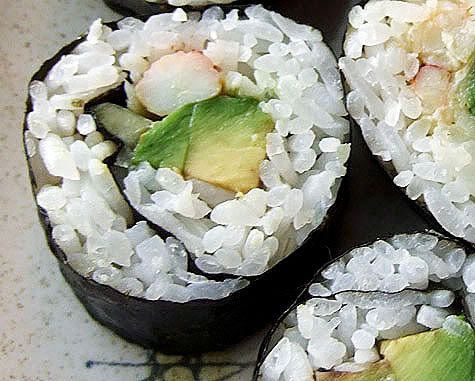 It all starts with using fresh ingredients. We take our California Rolls very seriously out here, and when we say fresh, we really mean it. It's the height of crab season in Northern California and there really is no substitute to freshly cooked crab, especially when you compare it to one that was cooked yesterday or the day before… So Mr. K and I got on the road last Saturday and headed out to Half Moon Bay in order to pick up a few live crabs. An early start is better in so many ways: no traffic, less chance of the crab vendors running out of stock, which leaves plenty of time to get everything together to cook and assemble the final product. The weather had been off and on raining, but I called the local fishing association's hotline (650-726-8724), which said that they had crab that morning.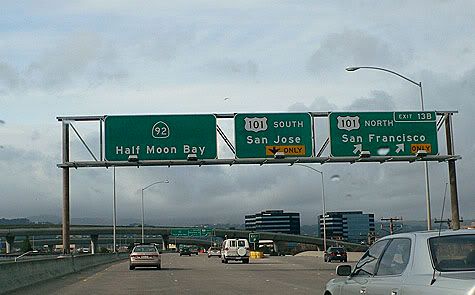 We crossed over the bay and continued driving over the ridge and through the hills, and it had begun drizzling by the time we arrived at Half Moon Bay.
Across the highway are numerous fields and flower farms where, if we were really ambitious, we could have stopped at one of the produce stands for our veggies…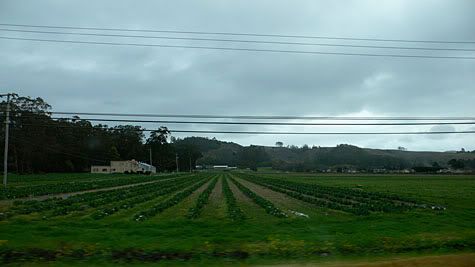 There were just a few other folks out braving the slightly unpleasant weather out at Pillar Point Harbor. I counted 4 or 5 boats flying bright banners advertising Fresh Live Crabs, we went to the second sign only because the first boat was occupied with a customer.
We looked into the tank which was filled with restless crabs jostling and crawling over each other in an apparent bid for freedom. They were very lively and I thought the guy was very brave sticking his bare hand into the tank to pick us our three vigorous crabs.
Here are our three crabs huddled in the cooler.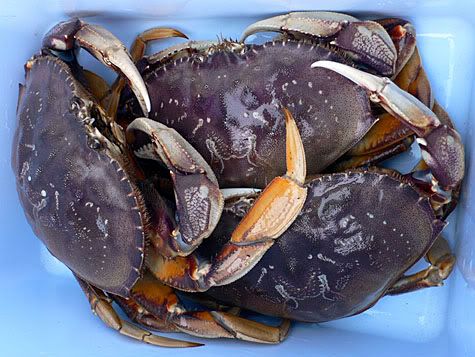 The rain started up while we drove back home with our loot….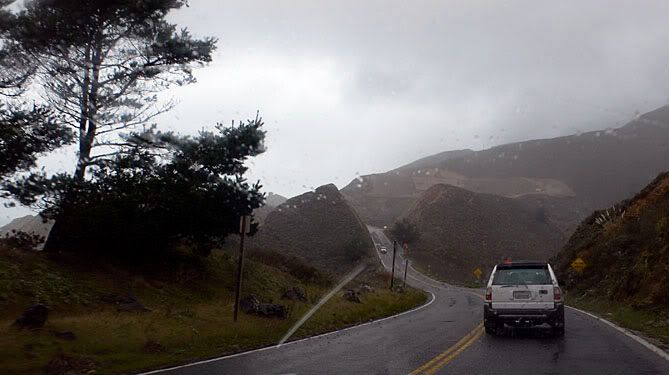 Abracadabra, and our rosy cheeked crabs are now cooling on ice…
while I started a pot of Japanese short grain rice using the infallible fuzzy-logic rice cooker. This amazing device seems to make great rice every time, the only exception was when I confused sweet sticky rice with regular rice…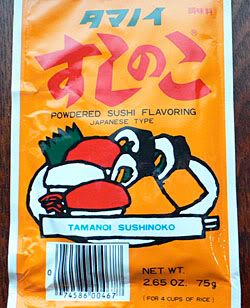 To make 10 rolls, cook 5 cups of rice, and by cup I mean the measuring cup that comes with the rice cooker… As soon as it is done, spread the rice out in a wide bowl and sprinkle with the entire packet of Tamanoi Sushinoko. This is powdered sushi flavoring mix is fabulous, just be careful when you pour it out not to breathe in the fumes because the powdered vinegar is pretty toxic. I used a small pack that says it makes 4 cups. This stuff is great because it doesn't add extra liquid to the rice, so you don't have to worry about the rice getting soggy. The orange packaging is distinct and now includes an English label, which makes it much easier to find in the market. If the rice is too lightly seasoned, you should buy a bigger bag, or the alternative is to sprinkle some salt, sugar and vinegar to your taste (that's all the sushi seasoning is after all).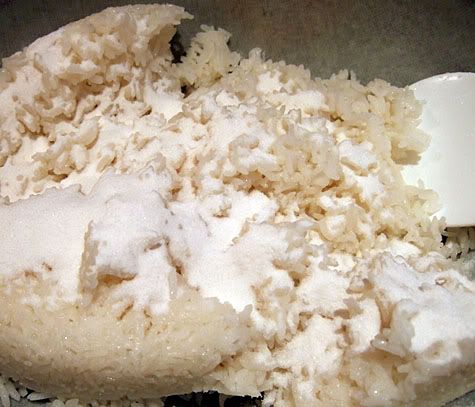 Mix it very well until the rice is shiny, stirring occasionally until the rice feels cool to the touch.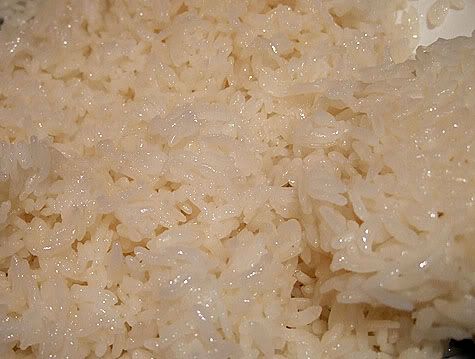 Meanwhile, you can chop your vegetables, I am a purist and stick with Avocado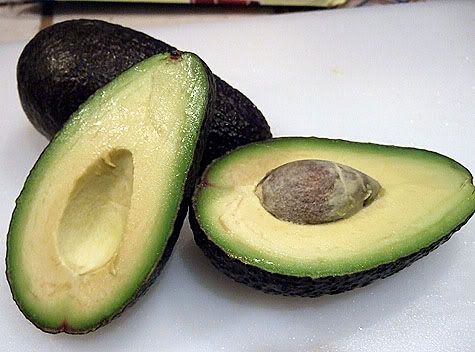 and Cucumber, which I peel and seed, then cut into thin strips, the length of the entire cucumber.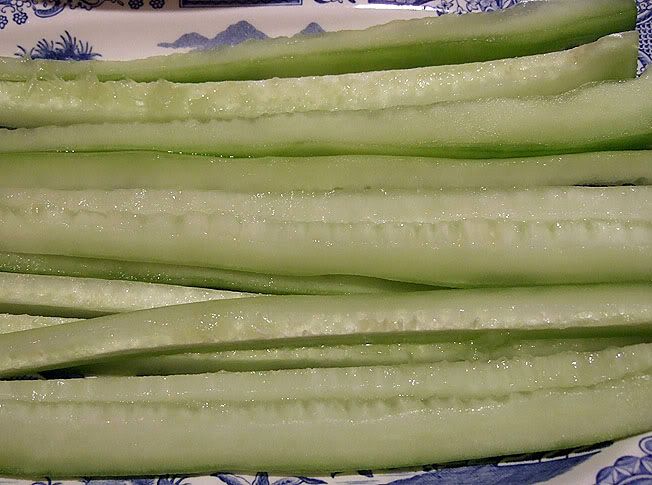 The crab took quite a lot of effort to clean and shell, but it yielded a big pile o' meat.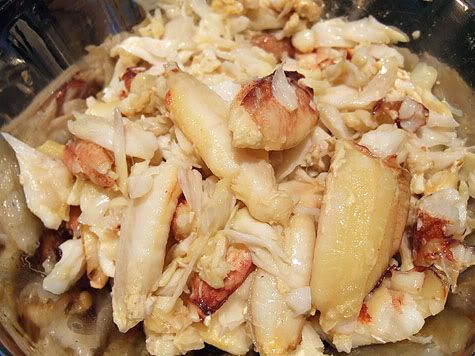 Place the dried nori on a bamboo roller, spread a thin layer of rice, leaving about 1/2 to 3/4 inches free on both the top and bottom ends. I keep a cup of water to rinse the sticky rice residue from my fingers with and to help keep the rice from sticking to my hands. I pile the sliced cucumber, avocado and crab meat along one of the clear edges, then turn the bamboo roller so that edge is closest to me. Then I roll it up quickly and very firmly, then wet the remaining clear edge of the dried seaweed so that it will stick and hold the roll together. I usually sit that glued edge face down so that it will dry and form a good seal.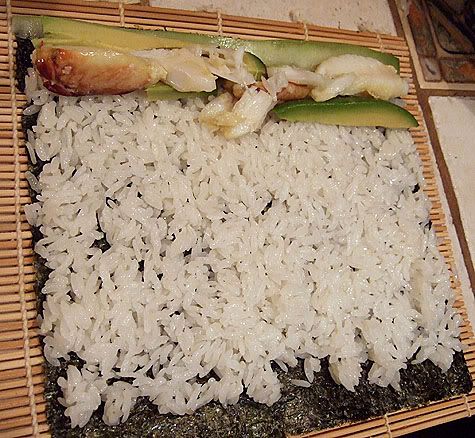 Mr. K said I need to figure out how to do them inside out because that is how they normally look. I think they taste the same, but he says that the experience is different somehow… I suppose there's some validity to it, as with my way (the easy way), you bite first through the seaweed, which is a little crunchy and probably somewhat rubbery; and with the inside out way, you are biting into rice first. Well, that is a project for another day…
I made these for a potluck at jaycee and suzywoo's which I may show you pictures of later, it was a crazy, crazy feast…