Cupcakes are all the rage it seems, and I just can't get away from them, because my company is obsessed! The first big cupcake event was a corporate presentation at Opera Plaza last Fall. I think the portability of cupcakes make them desirable for these types of occasions. Think of all the paper plates and forks they no longer need to provide!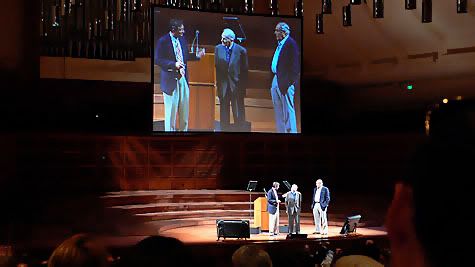 The invitations called it a Dessert Reception, which is a really sneaky way to entice us all to attend boring corporate presentations. We were served our choice of coffee, hot cocoa, peppermint bark and miles of cupcakes. There were numerous tables set up like this throughout the lobby. Delicious Chocolate, Vanilla and Red Velvet Cupcakes.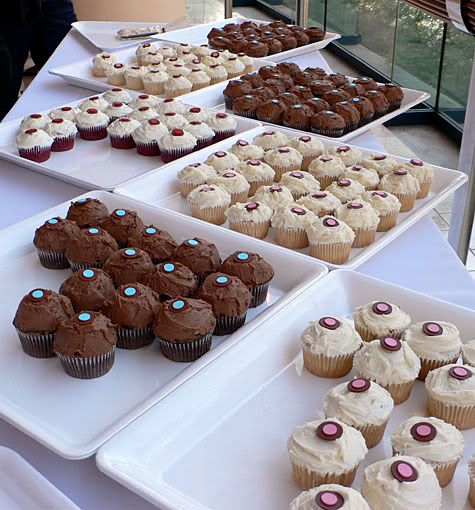 Here we are, getting amped up with sugar and caffeine, then stocking up on peppermint bark.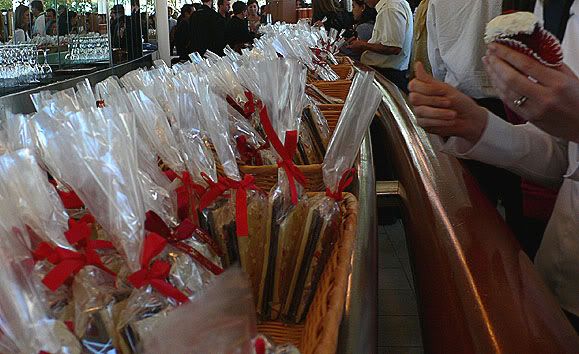 Mmmm, the Red Velvet Cupcake was delicious.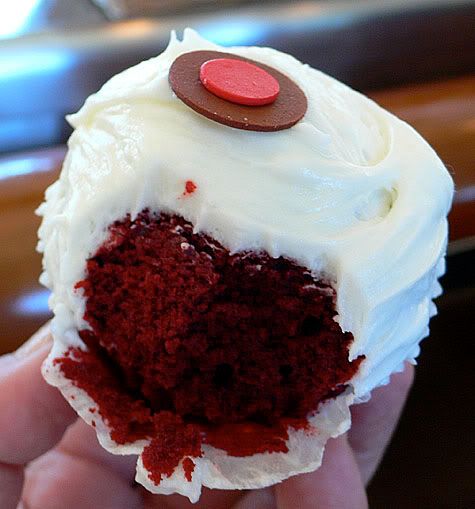 And then a few months later, we find trays of them at our Holiday Soiree at Il Fornaio. Here are the Chocolate Cupcakes, going fast…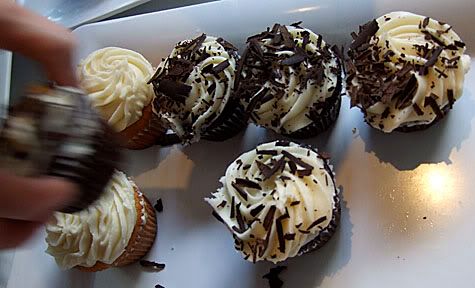 Vanilla Cupcakes with Blue Frosting

More Vanilla Cupcakes and some of my favorite Red Velvet which I just can't resist.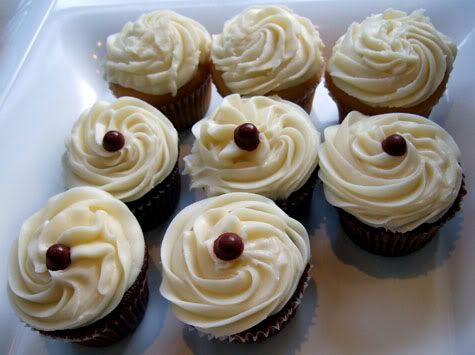 This particular cupcake lacked the intense red coloring of the previous one and looked almost like a chestnut chocolate cupcake. They taste the same.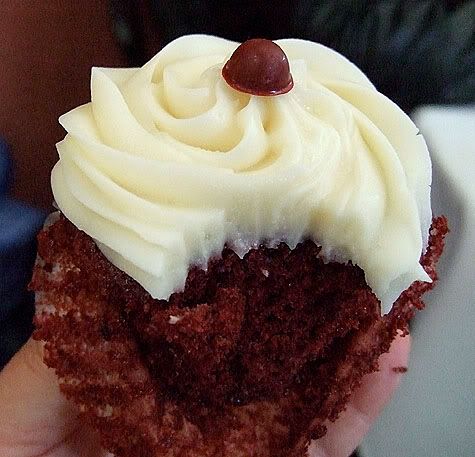 A couple of weeks ago at an employee perks extravaganza at the corporate offices, we were compelled towards the cupcake booth which was an outreach program to let us know we are entitled to a ten percent employee discount!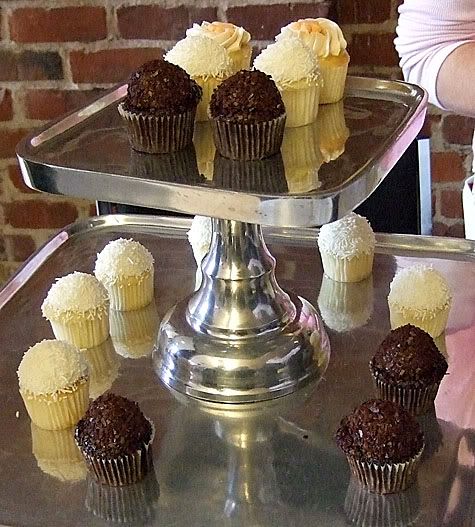 Look familiar don't they? That's because they are delectably mini versions of the famous Kara's Cupcakes, which I posted about previously. The ones on the left are Java Cupcakes, chocolate topped with espresso flavored buttercream and Ghirardelli Chocolate on the right.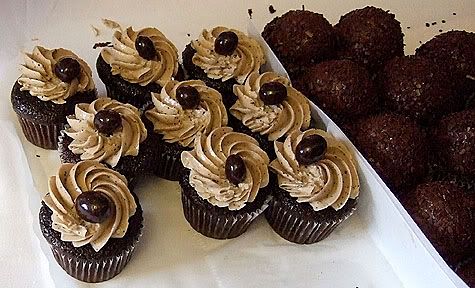 Mmmm, the Vanilla Snowballs are my favorite on the top section, and the Passionfruit Cupcakes (vanilla with passion fruit filling and buttercream frosting) are on the bottom
And on Thursday of last week, I went to a floral demonstration by the fabulous Jun Pinon at one of the stores. The lavish spread included tiered trays of cupcakes, cookies and pastries, along with champagne, wine, and sparkling water. These Chocolate Chip Cupcakes had a delicious cookie embellishing the top.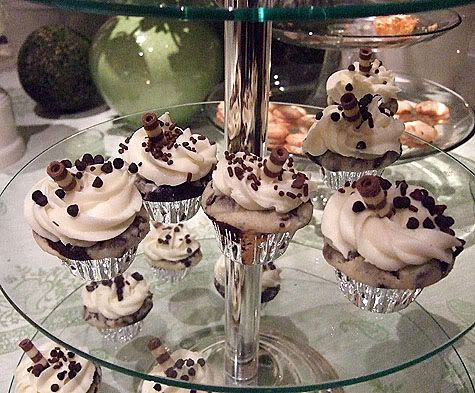 I hope you don't think I'm complaining about this, with the current artisan cupcake mania, bakeries are fiercely competing to create the perfect cupcake and I consider myself lucky to to reap the rewards of their efforts.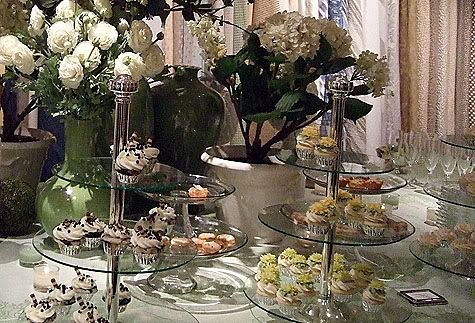 I think I will always love cupcakes. They are the treasured delicacies from our youth that are being served up to reflect our more demanding adult sweet tooth.