*~*~*~*~*~*~ this restaurant has closed*~*~*~*~*~*~*~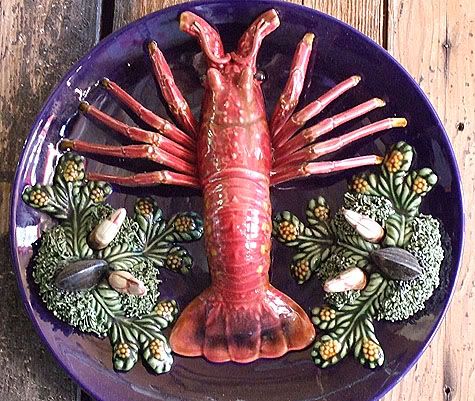 After my previous visit: 8-10-07, I wanted to come back in the spring to try the hard shell lobster. According to this site lobsters shed their shells during summer and it takes several months for the new shell to harden. The lobster absorbs more water while forming its new larger shell and during this time the meat is less dense and to many, more succulent and sweet. Apparently the shells are so soft that you don't even really need a cracker or other utensils to eat them, but the downside is that there is less meat as the lobster has absorbed more water to fit in its new shell and hasn't fleshed out, so to speak… As you can see these are not cheap, but the restaurant flies lobsters in fresh every few days and does not serve frozen meat, which makes a big difference on the quality of the food.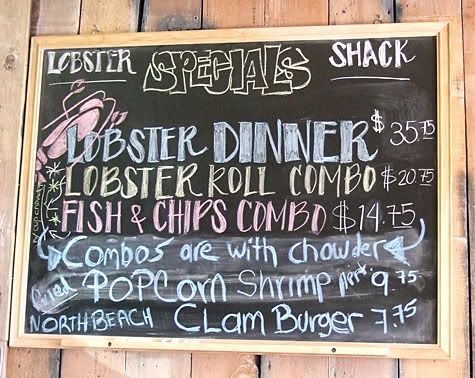 JT and I split a Double plate, which saves a few bucks, but then you have to split the chips… Since you only save about a dollar each, I am not sure that this is the best deal as I find it hard to share my chips and don't partcularly like the coleslaw, especially with a plastic container of butter sitting inside of it…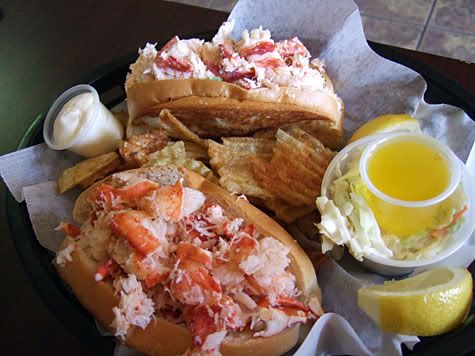 I found the meat to be firm and sweet, definitely more meaty and not spongey like the last time. I have a distinct preference for the firmer textured meat of the hard shelled lobster. The preparation of the Maine Lobster Roll is just the barest hint of mayonnaise, some green onion, salt and pepper in custom made top loading buns. I dribbled a little melted butter from JT's container since she ordered hers naked, which is served plain with butter and lemon.
Sarah got a Lobster Roll Combo Plate which includes a cup of Chowder. This is a pretty big mug of thick and rich soup.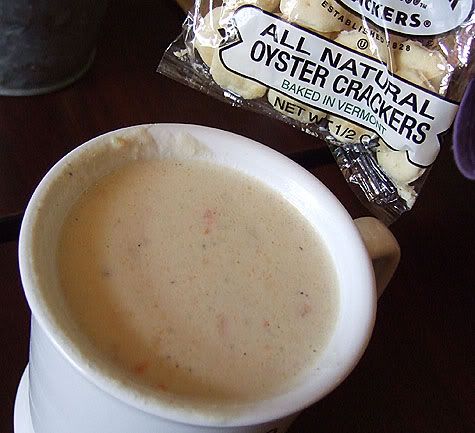 Andy had the Grilled Cheese with Fries, midwestern comfort food and the most reasonably priced item on the menu. It was slightly burnt, just like mom used to make it.
It was a satisfying lunch and we stopped off at the bakery next door for some cookies on the way back to the office. JT was ogling the Lobster Mac 'n Cheese on the menu and I'm thinking about the Lobster Pot pie, so we'll be back again.