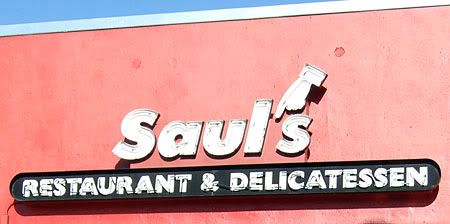 Previous visit 5-27-07. My Minnesotan in-laws are visiting which means that the likelihood of a visit to Saul's Deli in Berkeley is very high. It's really the potato salad that beckons us. That and the pastrami. I think they have the best pastrami sandwich around, it's as big as the pastrami sandwich at Miller's East Coast deli, but the quality of the meat is way better. In fact, it's beyond compare. Below is a side by side comparison, Saul's pastrami on the left and Miller's pastrami and corned beef on the right. Saul's is prepared from brine cured Niman-Ranch beef that is dry rubbed with Zingerman's spices then smoked at a processing plant down in southern california. Saul's steams the meat until it is soft and then slices into thick tender slices that practically melt in your mouth.
What I love about Saul's is that they serve a bowl of lusty housemade pickles that are deliciously crisp and refreshing. They brought us another bowl after we munched our way through the first one.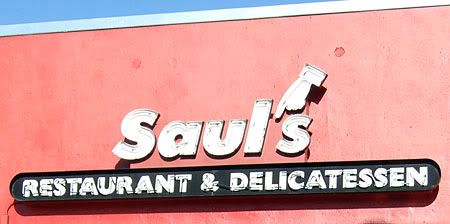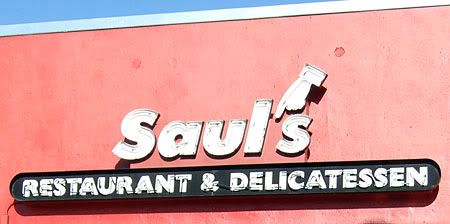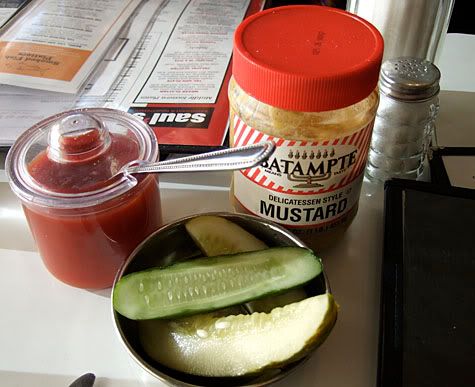 The next bowl was much larger!
Mr. K and I split a 12 oz serving of Pastrami on Rye. For some reason, the 6 oz sandwich sounded too small to split and my jaw dropped when this beast was placed in front of me. It was served on sliced Acme rye bread and piled with so much meat as to be physically impossible to fit into your mouth. I ended up rearranging things to my satisfaction so that I had 2 open faced sandwiches. Our waitress assured us that we would each get our own scoop of potato salad, even though we were splitting one sandwich, so all was well in the realm. The potato salad, I might add, is thick and gooey and decadently rich and our entire table each had their own scoop.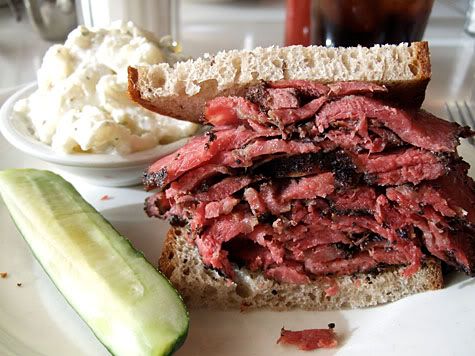 We asked for horseradish to go on our rich fatty pastrami sandwiches and got this bowl of amazing beet tinged horseradish, which was tart and pungent and added a perfect acidic bite to the piles of luscious fatty meat that was also rather salty. The pickles and creamy rich potato salad also help balance out the spectrum of tastes which tend towards salty and fatty…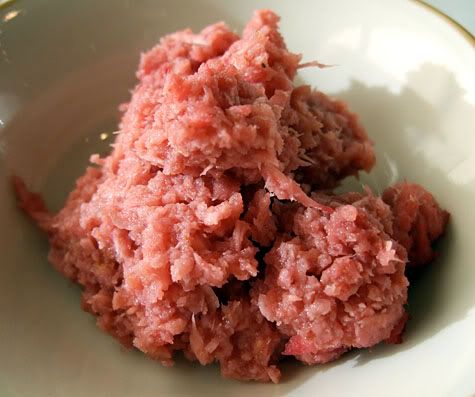 My parents enjoyed the Sweet and Sour Cabbage soup, one of the daily vegetarian specials.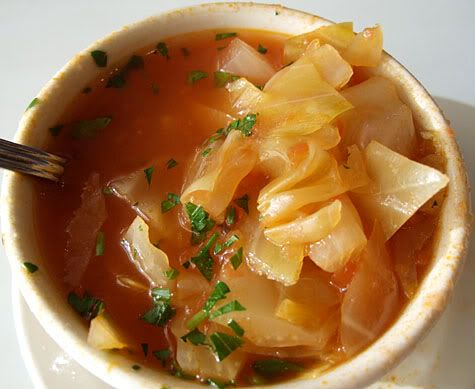 They each had a half of a Turkey Pastrami Reuben, which is served hot and comes with melted swiss cheese, sauerkraut and Russian dressing. CDR also had one of these and declared that it was a bit dry, next time she's getting the regular pastrami….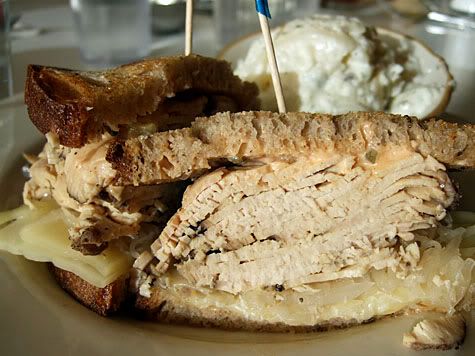 Harriett enjoyed the Albacore Tuna Sandwich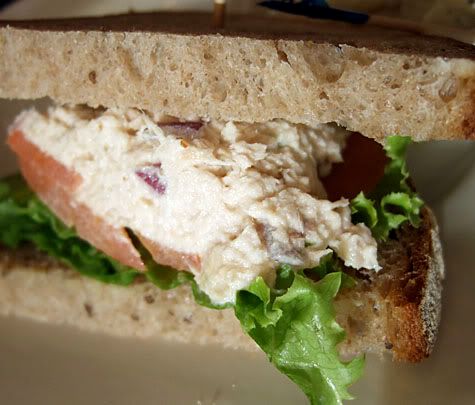 I am a fan of Tapioca Pudding, and sometimes I wonder how it even makes its way onto menus as I don't know anyone else who likes it. I certainly didn't grow up eating it, although I remember tasting it in parfait glasses at the smorgasbord we sometimes went to for a treat. It's such a luscious old-fashioned dessert and there is something heavenly about the the tiny, squishy tapioca pearls surrounded by creamy vanilla pudding.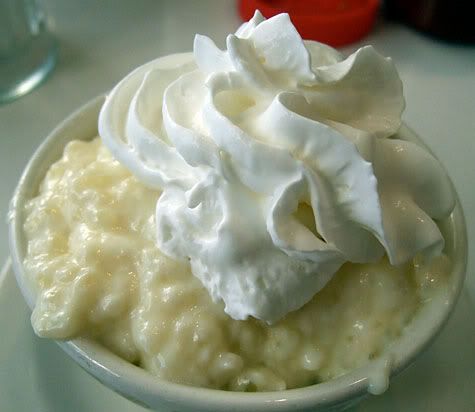 Our table worked its way through three servings of the Bread Pudding which is heated and served with a big blob of whipped cream. It was thick and doughy and sweet and crunchy, my father polished one off by himself!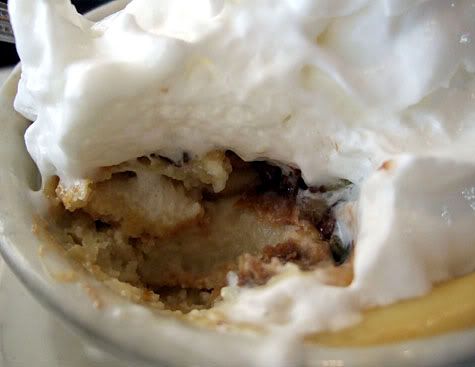 I enjoyed a couple of bites that had a spicy swirl of cinnamon sugary goo, it was delicious but a little dry. It would have been better with a scoop of ice cream melting into it.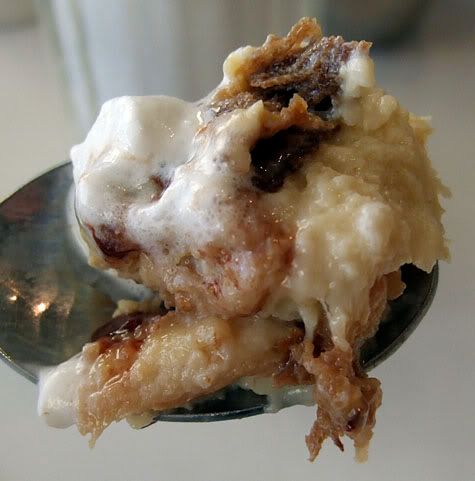 I am unable to resist the pastrami and potato salad served there. Both seem to be high on the fat and sodium scales, so it's a treat that I should limit to coincide with visits from the in-laws!