Highlands Inn, 120 Highlands Drive, Carmel, CA 93923 | website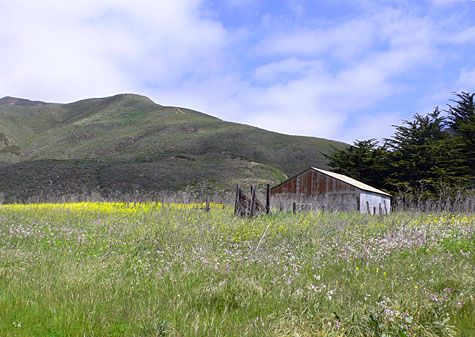 Sometimes being the Foodhoe has its price. Mr. K knows. The best way to get me out on the trails is to dangle a big fat carrot in front of my nose. We both love gorgeous vistas, I'd be perfectly happy driving there, but Mr. K likes a good trudge. See the big hill in the background? We walked up and around it on a fairly strenuous 8 mile hike in Garrapata State Park. Now, I give you a choice. You can skip down to the end to see the nice lunch we enjoyed (click here), or keep scrolling through the pictures of Big Sur. It started off through a cactus studded canyon…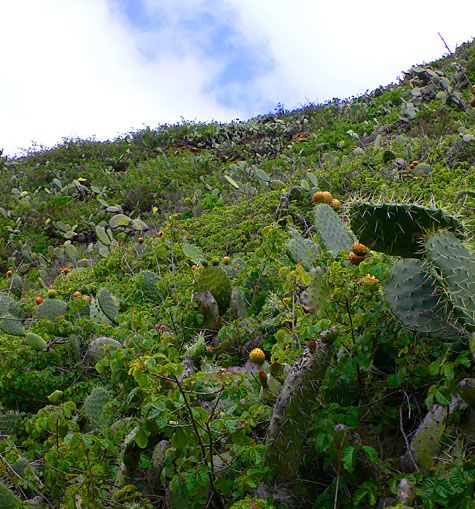 then through a cool, green shaded fern gully, very tolkienesque.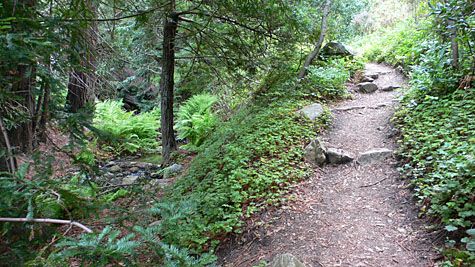 I took many pictures of a variety of stairways, it is a well tended very civilized way to get uphill… but there sure are a lot of stairs!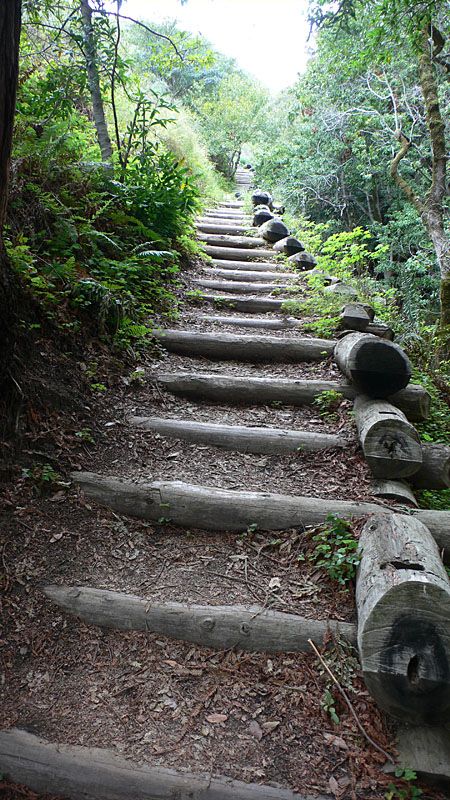 Then we progressed onto scrubby hills that seemed endless. The trail was gravelly and it was difficult at times to get a good foothold. After a while it began to feel purgatorious, but at least there was a good wind blowing and this early in the year the sun felt gentle and warm.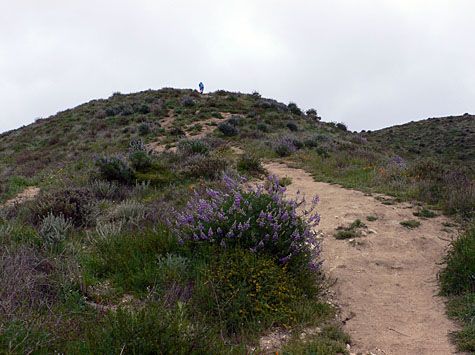 Each time you reach the top of the hill, there's yet another one to climb… At last, you can see the lovely Pacific ocean in the distance.
I suppose the payoff is multi-faceted, we get very good exercise, we see beautiful views and the journey always ends with a delicious meal. The only thing is that Mr. K has to listen to my complaints, but since he has a much longer stride and is a good deal taller than me, I am sure that I am largely tuned out.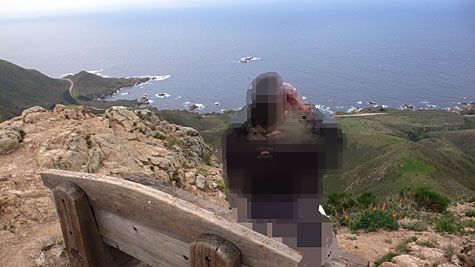 Here's my favorite spot – a nice bench perched at the ocean's edge with the most gorgeous view marking the halfway point. It is dedicated to LT Col Chick Hudson with the below quote…
There's been a change of plans. This was my mantra coming up the hill.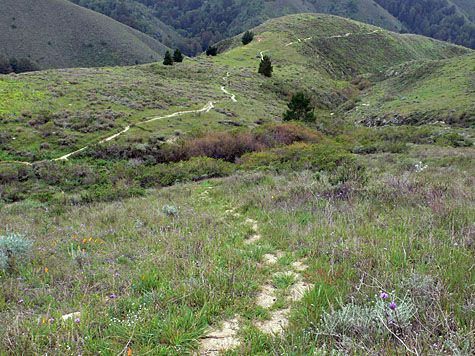 Then it was a long, long way downhill. The gravel was loose and slippery, I fell on my bottom and contemplated sliding the rest of the way down the hill… And at last we finally could see the roof of the barn from the first picture… the end of the journey is near
Now, the carrot! A short 5 minute drive over to the Highlands Inn and their lovely outdoor cafe The California Market Restaurant.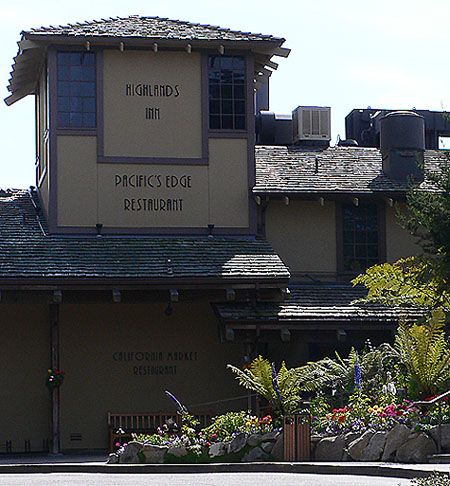 We love that it is located south of town, nestled on the cliffs with an exhilarating feeling of isolation. Initially we slumped in our chairs mesmerized by the spectacular views of endless shimmering water, enjoying a frosty cold beverage. Since we have been here many times, I only needed to check the menu to confirm that the Fish Tacos and Cheeseburger were still on it.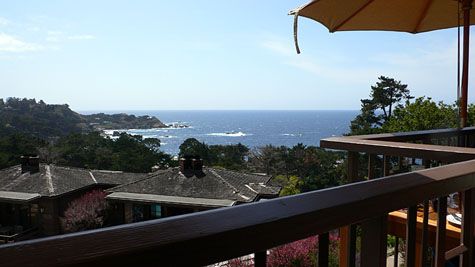 Mr. K and I split the Fish Tacos. They are served baja style, i.e. battered and fried and doused with a spicy chipotle cream sauce along with fresh salsa and crisp chopped vegetables.
The fish is a blend of juicy salmon and bluenose bass pieces that are embraced by the spicy, tart and creamy sauce.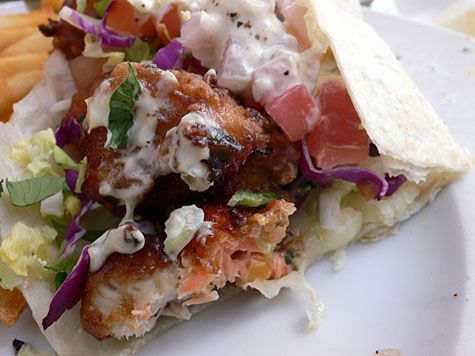 And we split a big juicy Cheeseburger that came with a spicy and rich aioli spread and perfectly cooked fries.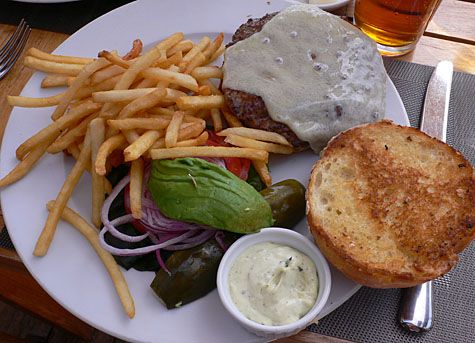 The new thing is to give individual mini-containers of the necessary brand condiments.
It was very satisfying and we gorged feeling rather guilt free after our walk around the mountain.