On the drive back from Bodega Bay, we stopped off at the marina but found that there were no boats selling fresh crab due to the wild and wooly big surf. We walked around several docks with no luck, but persevered and eventually found a big beastly fellow at The Tides, a tourist destination made famous from its brief appearance in Alfred Hitchcock's film The Birds.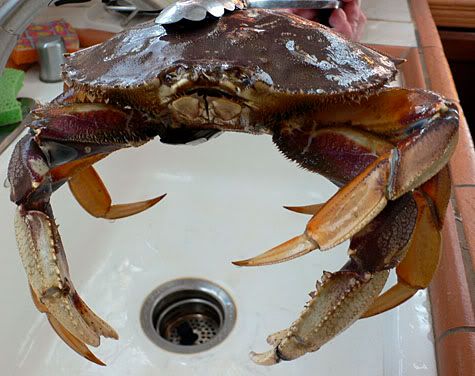 The Tides restaurant bears little resemblance to the cafe in the movie but is a bustling commercial port of call with souvenir shops, gourmet groceries, fresh seafood and at least one restaurant with exceptional views of the ocean out back.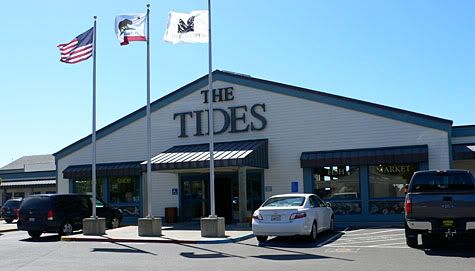 We paid an improbable $9 a pound for live crab, way more than our usual $3.99/lb! But my tastebuds were already committed, and so we handed over the money…
Ahh, here is the crab cooling on ice after an extremely hot bath..
It yielded quite a pile of meat
Mr. K made a delicious curry fried rice which we topped with some of the fresh crab, along with some steamed broccoli and sliced avocado. This was a nice simple meal with a lot of flavors, especially when topped with a scoop of spicy chili garlic sauce… click here for the recipe
ok, that's it for the Bodega Bay series…