Prologue: initially we started at the Fish Hopper Restaurant, which had pretty good reviews on yelp.com. The restaurant was half a block away from the hotel and offered gorgeous views of the water, but there was something lame about the decor, the menu offered unimaginative preparations of premium priced seafood and our table was squished into a really busy blind corner with servers rushing back and forth brushing against my chair. I had a bit of a craving for an iceberg wedge with blue cheese dressing, and the menu only had seafood louis and caesar. After being seated and looking over the menu, we both had second thoughts and decided to leave – the nice view just wasn't good enough…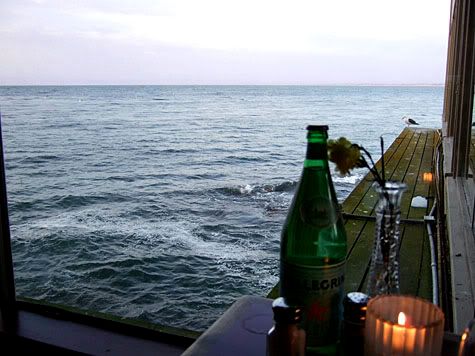 598 Foam St., Monterey, CA 93940
(831) 646-0547
We went to the Sea Harvest Restaurant a few blocks over, a markedly proletariat establishment without a view.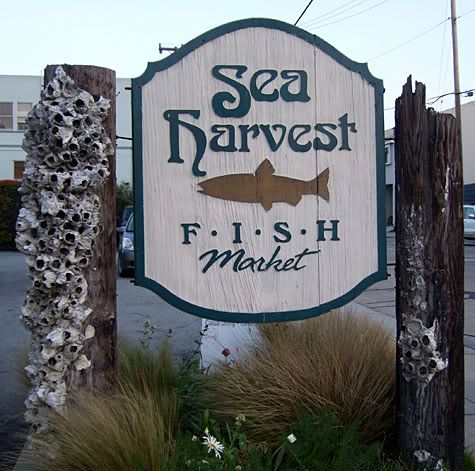 It's more of a seafood market with a pleasant dining area of red and white checked oilcloth covered tables. But after that kick-ass hike around Garrapata State Park and the ensuing late lunch at the Highlands Inn, we really weren't up for big, heavy-handed dramatic presentations geared towards the timid tourist tastebuds with deep pockets. We also weren't starving, we just wanted something light and delicious to warm ourselves from the chilly ocean breeze.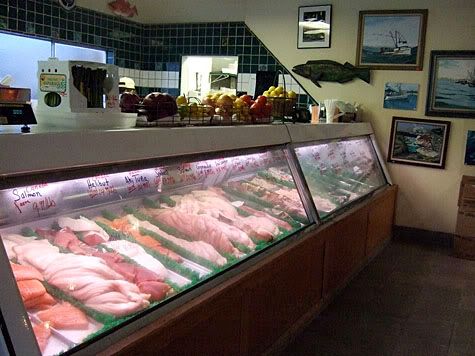 Sea Harvest has a bit of whimsical decor but offers fresh seafood prepared in a simple and straightforward manner.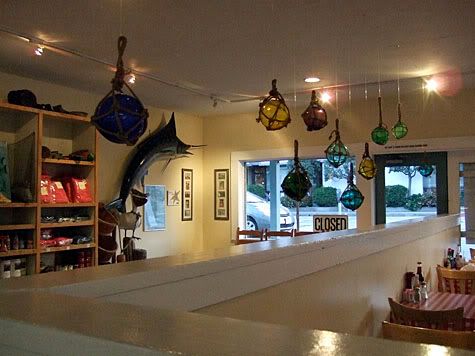 The bread was sliced from a light and delicate sweet french bread. It is the type of soft spongy bread that is best when buttered and dipped into chowder and to sop up delectable sauces.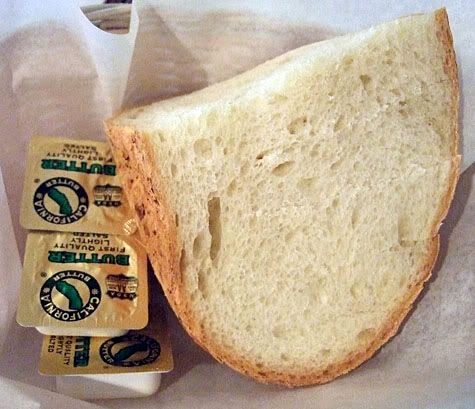 We both had cups of the New England Style Chowder. It was thick and robust with clams. I couldn't stop eating the oyster crackers, which are like little hexagonal saltine crackers. I unsuccessfully tried to steal Mr. K's…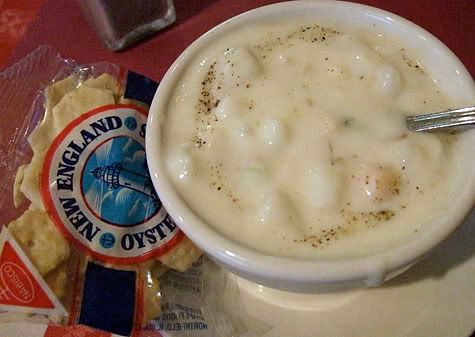 I considered the grilled calamari steak but ended up with Grilled Scallops and chose Lemon-caper butter to go along with it. It came with pilaf, some fresh steamed veggies and inexplicably, a little bowl of cocktail sauce and tartar sauce.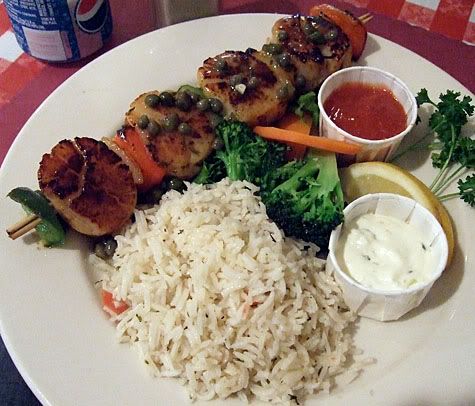 The scallops were seared crispy on the outside and fluffy and tender inside and were sandwiched in between slices of bellpepper and onions.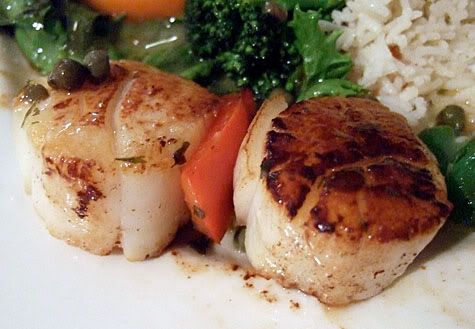 They didn't have the iceberg wedge, but we split a Green Salad with Blue Cheese dressing. It was crisp and refreshing, definitely hit the spot.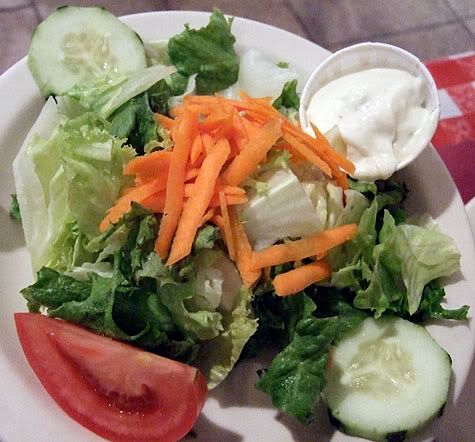 It's funny how sometimes you crave plain and simple things – it's good to balance things out.