I have been tagged again and for once I'm glad to participate! I was tagged previously for a 6 Things About Me post, which has been sitting in my drafts folder I suppose because I find myself an unworthy topic to post about… However, Celine at Black.Salt has challenged me to post up my top ten food pictures. Of course I'd like nothing better than to show off my favorites! The majority them are taken at restaurants, since I am much more of an eater than a cooker. Although I really do cook sometimes…
Anna of At Anna's Kitchen Table – came up with the brilliant idea and it's simple:
Post 10 of your own favourite food shots
Pass the opportunity on to others by tagging 5 fellow food bloggers, leaving a message on their comments page just so they're aware of it.
Here are my ten favorite food pictures in no particular order:
1. Fresh Shucked Oysters at Tomales Bay Oyster
This was so good after we kayaked around Drakes Estero, it was most memorable
because it was our first ever oyster shucking feast! Oh and I made the
hogwash dipping sauce, that's almost cooking…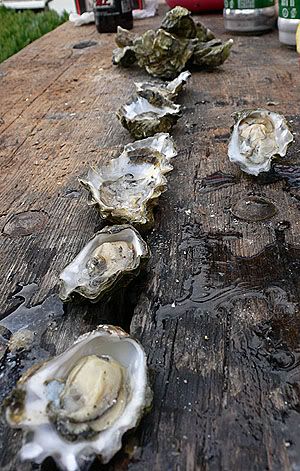 2. Salt and Pepper Spare Ribs
from New Sung Hong Kong Restaurant, Chinatown, SF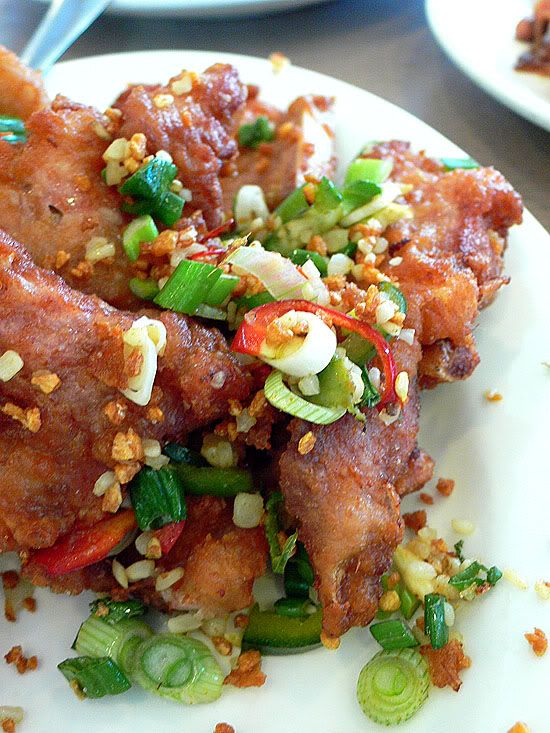 3. Salted Caramel and Roasted Banana Ice Cream from Rite Ice Cream.
OMG just looking at this picture makes me drool…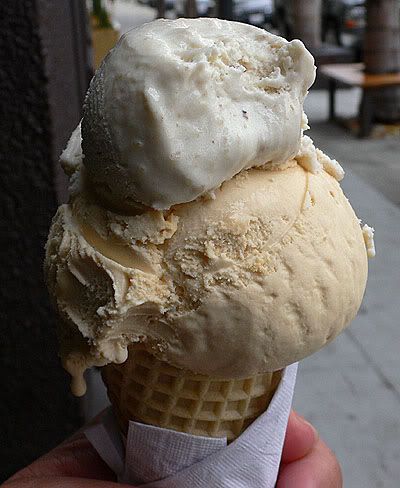 4. The delectably crispy crust on Bibimbap at Korea House in Concord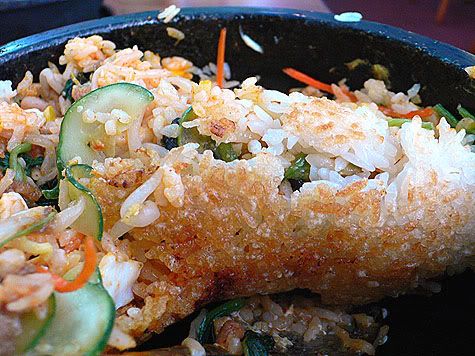 5. The most decadent Edamame imaginable that is tossed in rich sesame oil then sprinkled with Pink Himalayan Sea Salt, white and black sesame seeds from Butterfly Restaurant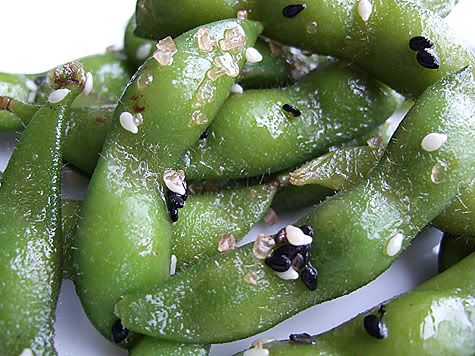 6. Shaking Beef Cobb Salad from the same meal above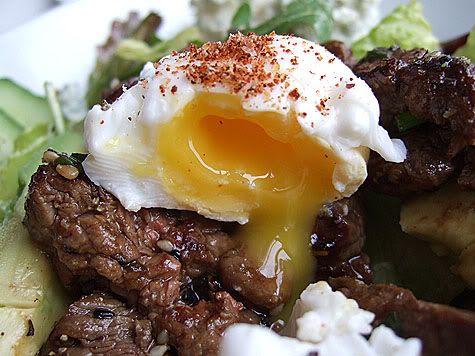 7. Cambodian Noodles
New Saigon Restaurant, Chinatown, SF.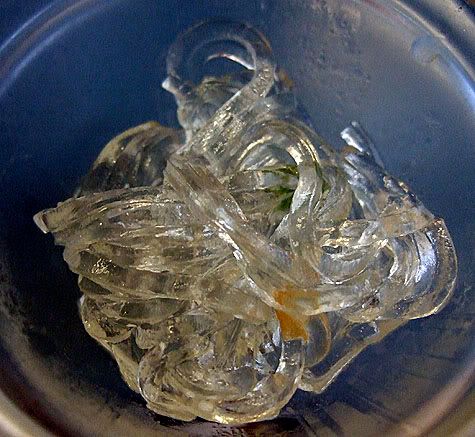 8. Dragonbeard Candy from Koi Palace Dim Sum in Daly City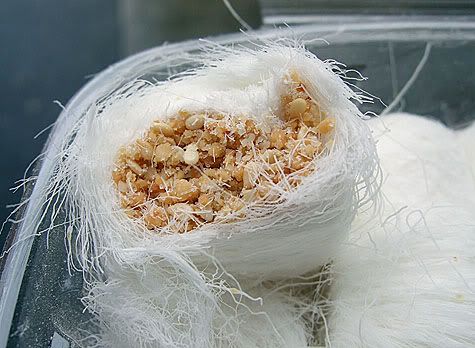 9. I love bread, cheese and olives. Not exactly cooking but I put it together.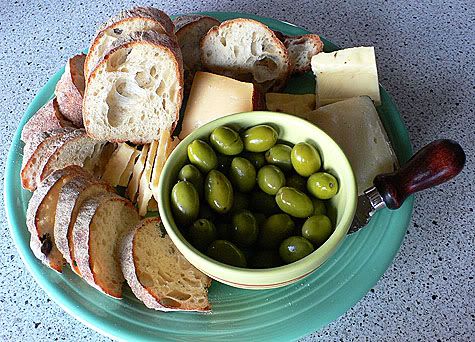 10. And lastly, here's one I actually cooked, Cochinita Pibil, as you can see from the sloppy spatters on the plate… what restaurant would send that out without wiping it off? Ah well, that's why I rarely photograph my cooking, I'm so impatient to eat!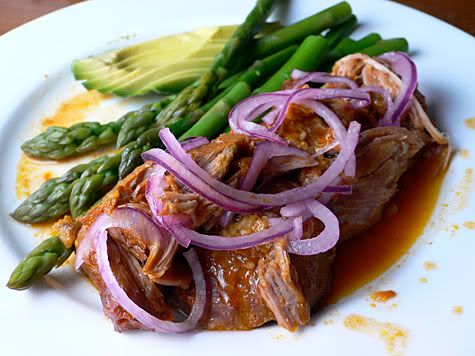 I enjoyed going through previous posts looking through all my old pictures, hope you had fun too.
To my tag-ees, the best thing is that this is not a chain letter and I promise that you will not suffer from any ill effects if you do not choose to participate in the tag part! At least I hope that some of the following five other bloggers will show us their top ten food photos:
Come on guys, show us your stuff!