awwww poor lambie…. it looks a bit burnt around the edges doesn't it?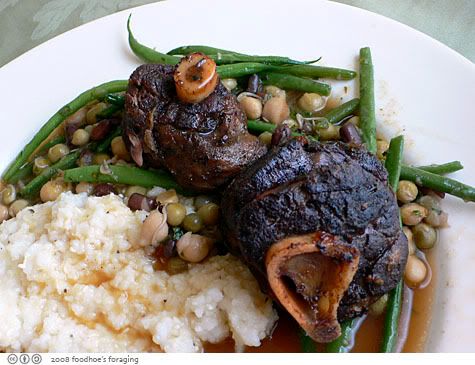 It started out well enough… mmm, such a plump and beautiful assortment of mediterranean olives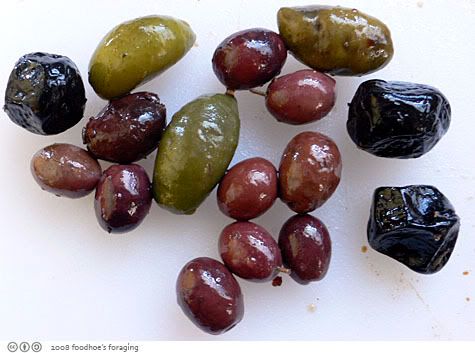 chopped up and mixed with olive oil, fresh herbs, anchovy that had been pulverized in the stone mortar with some fresh spring garlic…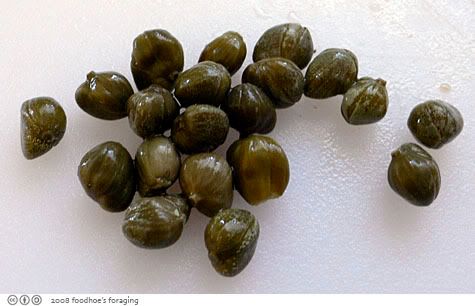 combined to make a vigorously fragrant tapenade bursting with pungently fresh flavor.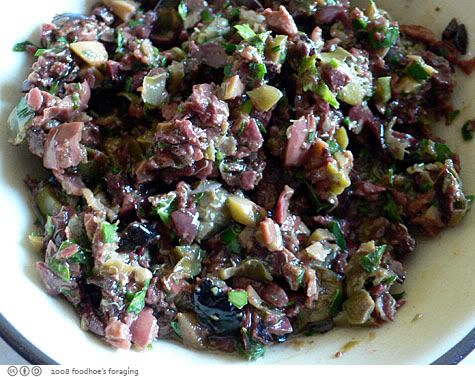 I made a lovely ragout of fresh sprouted legumes with fresh thyme, shallot and olive oil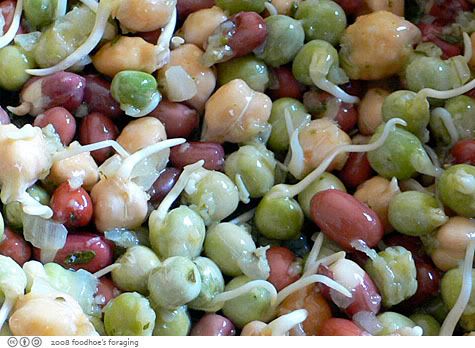 gently tossed with lightly blanched haricots verts, which is pronounced hairy-co-vare, not hair-a-cots verts, as I thought… or you can just call them French Green Beans.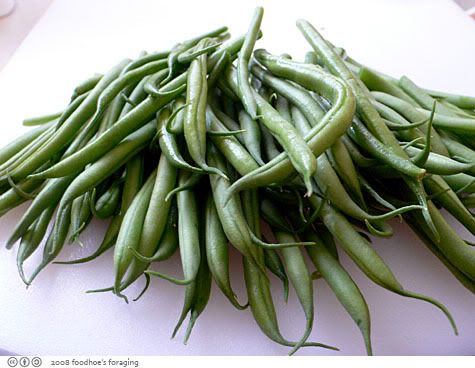 I carefully seared the shank pieces first before braising for hours in the oven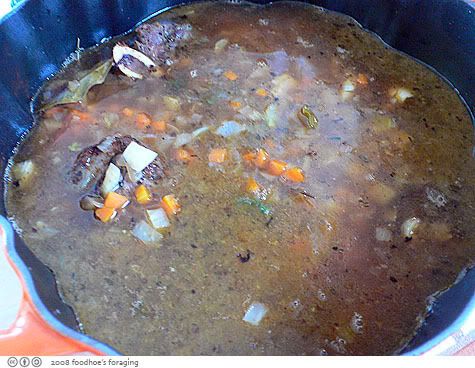 and then, after all the effort, the ossobucco literally flamed out in a most disconcerting manner… Even I am wondering how we could let this happen. Did I not make an effort to procure beautifully fresh ingredients and find the most delicious sounding recipe ever (from Sunday Suppers at Lucques
by Chez Panisse alum Suzanne Goin, mind you)? How could this be, you wonder?
Well my friends, I believe it has to do with the fact I tried to do this while learning about beer tasting…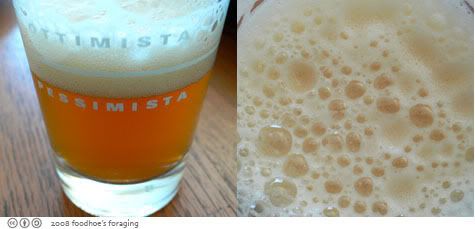 You see, our good friend Mank will be judging beers at a Sam Adams event next week and thought it would be interesting to examine a variety of ales. These were a very robust group, rich and creamy and with a higher alcohol content that we pondered over while studying the obscure beer vernacular that did indeed include the word hoppy…
And I, senior member of the lightweights of america, sampled them all, even taking extra sips to try to discern the flavor of chocolate or malt or if it is grassy or gassy…
and drumroll please – our resounding favorite was the Morimoto Soba Ale! Huzzah huzzah! and there was great celebrating in the land…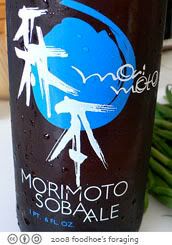 hmmmm, what's that you were saying? the buzzer went off when?…. oh the lamb!!!!
When I opened the oven, it was such a sorry sight that greeted my eyes… the previously plump and succulent shanks were now shriveled and dry little nuggets, the grits had congealed and the green beans were now stone cold… but it still smelled really, really good.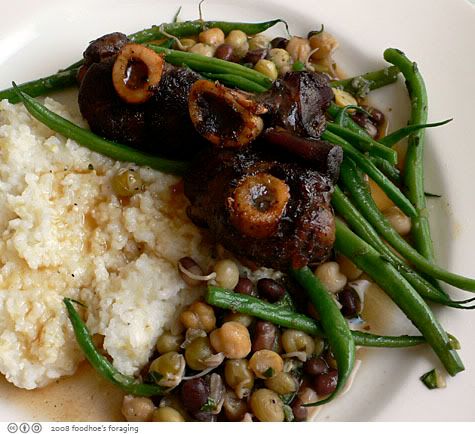 Well, despite all of that, the marrow was delicious. Ahhh, the beauty of dining with such stoic friends who all insisted that it tasted much better than it looked, and even Mr. K said it was pretty good… or perhaps it was the beer chiming in. I believe it was because I used the succulent and fatty lamb osso bucco from the Clark Summit Meatbox, which was very forgiving of my neglectful cooking techniques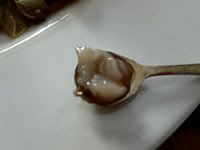 and we did make use of my tiny silver salt spoons after all to dig out the marrow from the tiny bones…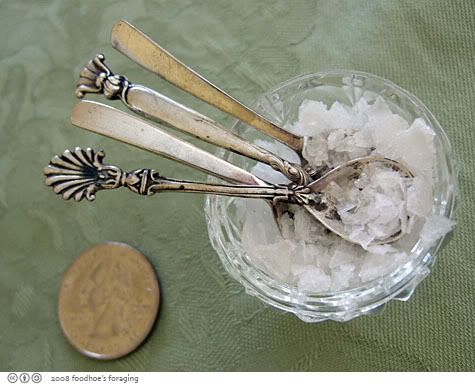 In retrospect, the recipe was rather complex for me, the separate components (lamb osso bucco, bean ragout and tapenade) spanned over three pages in the cookbook (click for the recipe here). That right there should have clued me in… Aha, this is why I like eating out. Let the pros do what they are good at, while we sample award winning beers and take pictures!