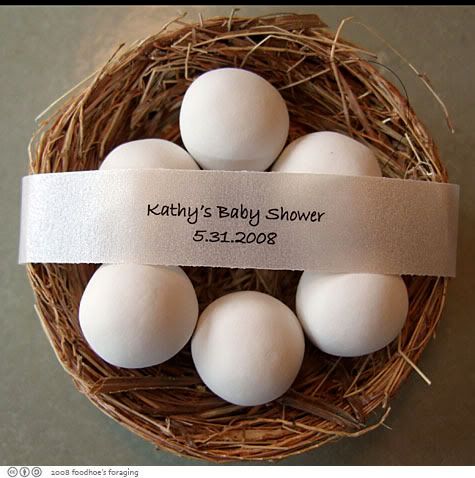 I went to the most delightful baby shower ever, hosted by friends Grace and Aileen and held in yet another friend June's capacious and well appointed home. It was a casual but stylish affair with delicious food and adorable cupcakes that I just have to show you right away… This is the smiling baby. I think I like this one best, it looks so peaceful.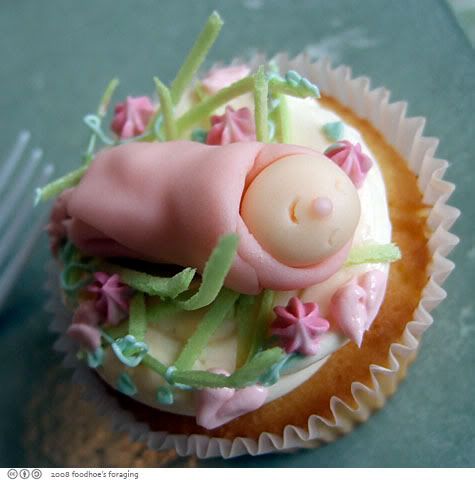 and here is the sleeping one that looks like it's snoring…
The spread was delicious and I'm sure that the kitchen elves were very busy keeping the dishes filled for this group of hungry women!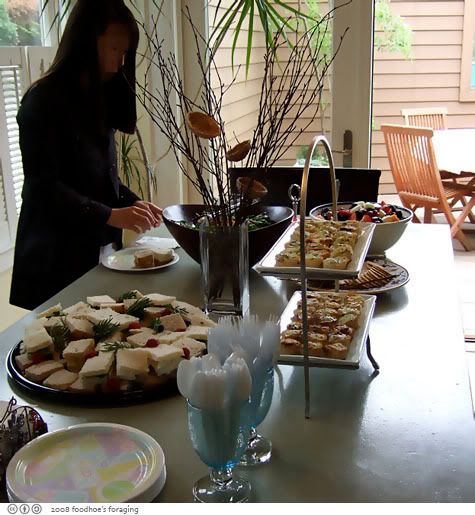 The mini quiche were the only hot items but perfect for a plate of finger foods.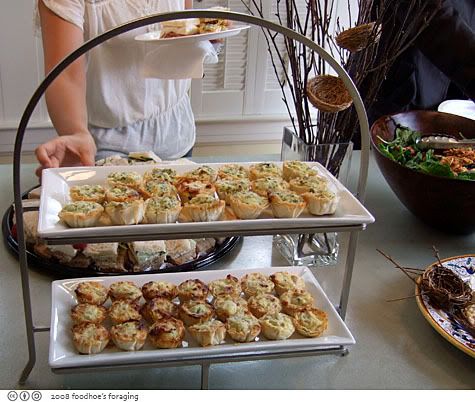 The bird's nest (oh duh I just got the symbolism) added a nice rustic visual to the cheese and crackers.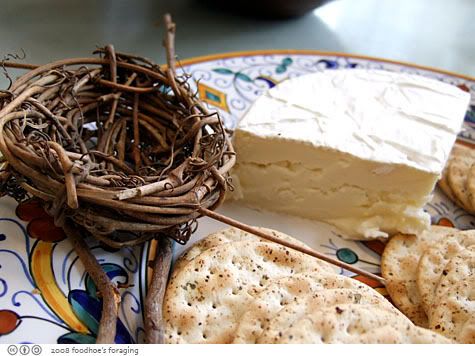 I'm normally not a fan of fruit in the salad, but this Spinach Salad with Strawberries and Candied Almonds had a really good balance between sweet, tart and savory. The almonds added an addictively sticky, salty crunch.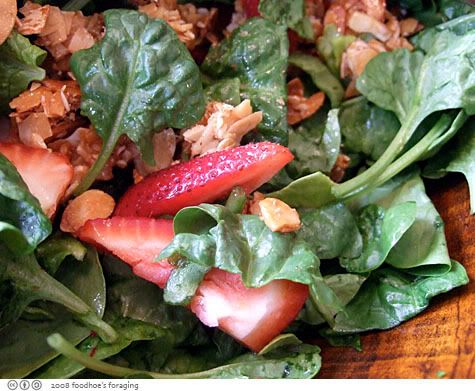 The Fruit Salad was perfectly ripe and bursting with flavor, I have never had one that tasted so good! It looked so dramatic with all of the the luscious blackberries.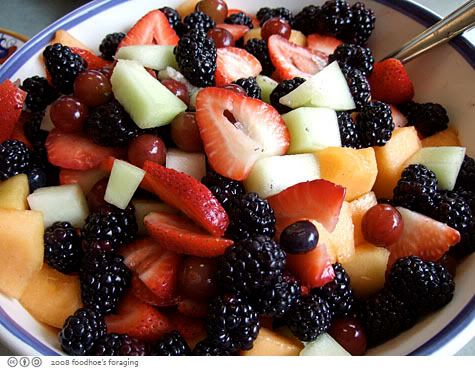 Everything was unfussy, fresh tasting and delicious. I loved how the sandwiches were strewn about with sprigs of fresh rosemary and berries!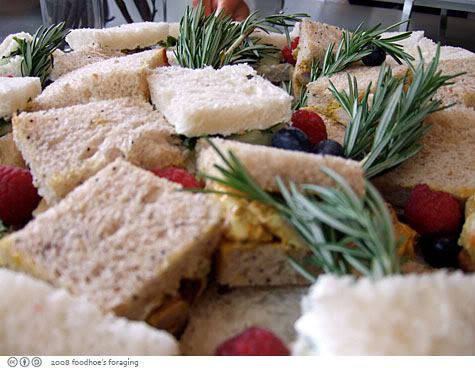 This Cucumber, Cream Cheese and Fresh Mint finger sandwich was a tastebud thriller. Normally I find crustless English tea sandwiches to be boring, but this rustic version had thick slices of cucumber which provided a nice crunchy texture and the mint added a brilliant kick.
The Curry Chicken Salad Sanwiches were so good that I hunted down the procurer of the sandwiches for the recipe, only to find that these had come from Whole Foods. I suppose we might find the recipe online? It was a tangy and savory mixture, not too sweet and I didn't notice any raisins (which I don't like in curry). There were crunchy vegetables and possibly nuts which added vital texture.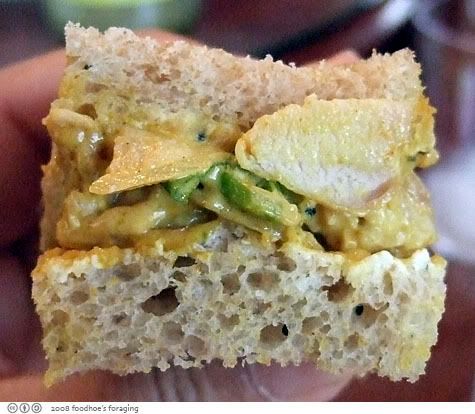 We took a break between courses and played only one baby shower game that was surprisingly enjoyable. Nobody had to hobble around carrying potatoes between their knees, but we all did work up an appetite for the Fresh Fruit Tart and cupcakes. This was probably previously frozen as the berries were a bit soggy, but the custard and crust was good.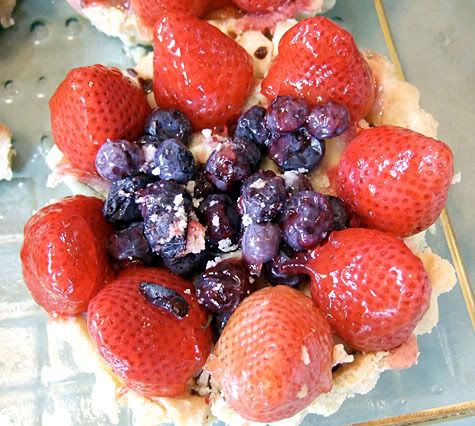 And here were the two tiers of the baby 'cakes, snoozing away on the trays. The stars of the show, well besides the guest of honor… They were awfully cute and delicious too. Most people couldn't bear to eat the babies because they were so cute, but I overheard someone say if you were going to eat it, you should eat the head first. Hmmm, but how cannibalistic! What did I do? I bit its head off, and since I'm not a big fan of marzipan, didn't finish it. The cupcake however, was fluffy and sweet and topped with delicious buttercream frosting, and I ate every last crumb and flower.
Here she is, already generously showing, with ten more weeks to go! What a bundle of energy too, posing for pictures and catching up with all of her many guests. We kept her very busy as there was a mountain of gifts to be opened and exclaimed over…
The event had just the right amount of frivolous festivity, good food ending with cake and piles of presents. It was a very fine way to spend a Saturday afternoon.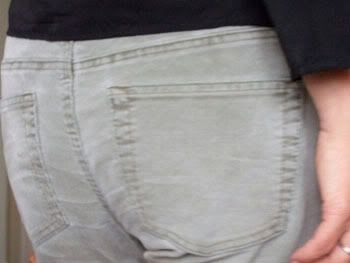 Oh and yeah, I handed my camera over to my friend to setup for a self-timer group shot picture and what does she do?  Takes a picture of my butt…