The Boatworks Mall, 780 N. Lake Blvd., Tahoe City, CA 96145 | (530) 583-0188 | website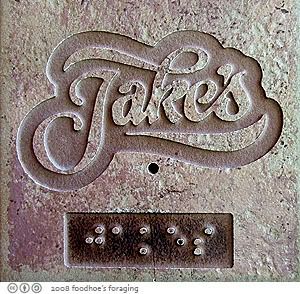 We enjoyed a very nice lunch at Jakes which has a spacious outside patio overlooking the Tahoe Cove marina. The building is large and sprawling and we loved that the tables were not crowded together. The view was just endless blue waters and sunshine. Of all the family style casual restaurants we went to during the week in Tahoe, this was our favorite, the service was friendly, professional and very attentive and it was such a relief to have enough space to breathe in some of the beautiful scenery and enjoy a quiet meal with my family.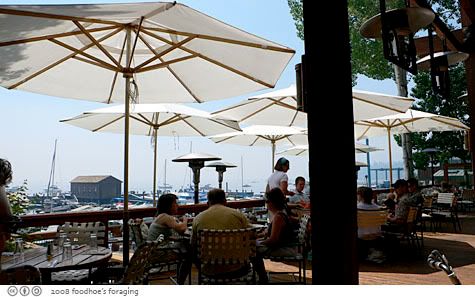 Mr. K and I split the Caesar Salad (8), this is my half. It was pretty good and our waitress cranked out a lot of black pepper for us. I didnt' care for the chunky thick shreds of cheese though.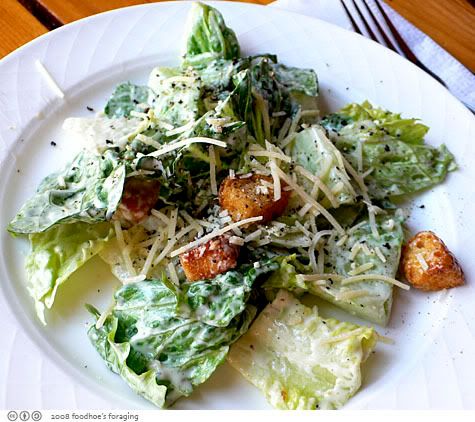 This is the Shrimp and Crab Melt (15), the melted provolone cheese concealed a mound of bay shrimp and crab salad mixed with chopped tomato, fresh dill, onions and mayonnaise. It was served over toasted english muffins with some coleslaw on the side.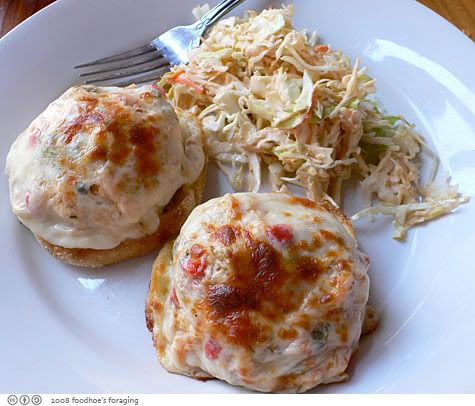 It tasted like a tuna melt, and I think it needed some hot sauce but didn't realize it at the time. It was gooey and slightly decadent and I wished for some potato salad too.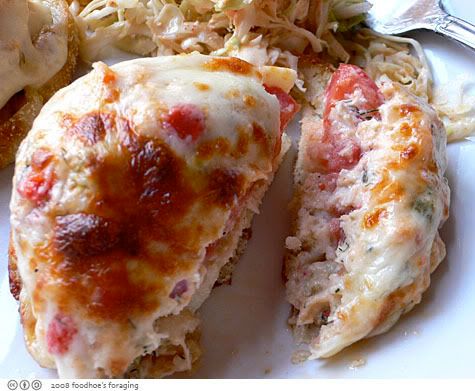 After our bogus meal at Mamasake the night before, my sister had a craving for something Japanese. She enjoyed the Shrimp Udon Noodle Bowl (14.50) and said it hit the spot. It was a large bowl of fresh udon noodles in dashi broth mixed with julienned vegetables, shitake mushrooms, bok choy, mung bean sprouts, and grilled shrmp.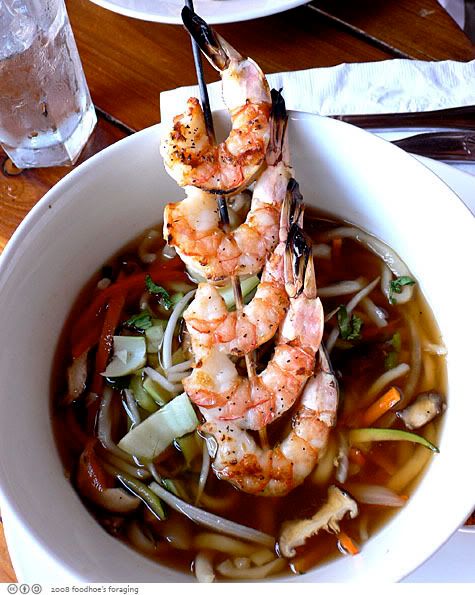 My parents split the Reuben Sandwich which was filled with corned beef, house-made sauerkraut, thousand island, on marble rye (14). It came with big home cut fries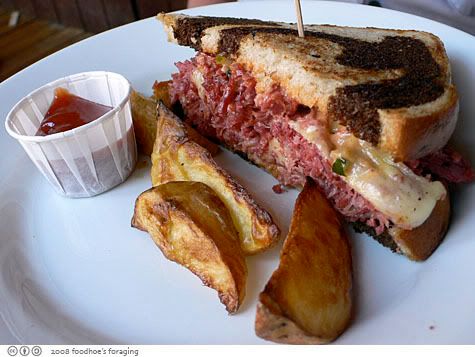 Mr. K had the Angus Beef Burger which was served with grilled onions and tillamook cheddar and regular fries (13.5). If I recall correctly, this was the third burger of the week so far and he said it was very good.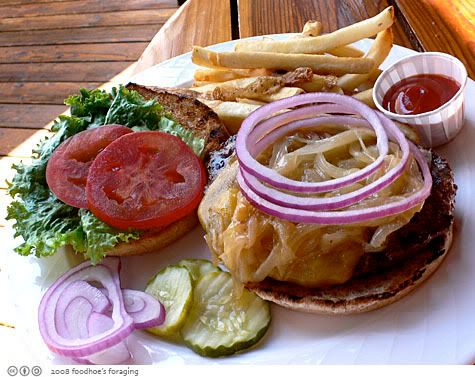 It certainly looked good.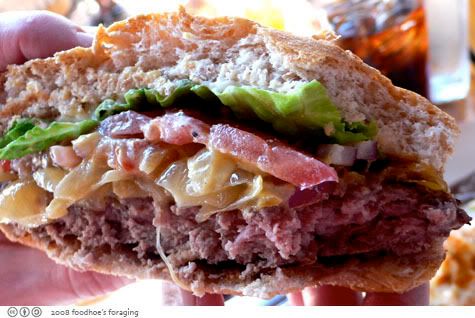 One of the reasons we chose this place was because of the waterfront dining and for the KIMO'S Hula Pie® (7). According to the menu It's what the Sailor's swam ashore for in Lahaina. It's a pretty big piece of pie and when we ordered it, our waitress said she would try to find an extra big one for us to share.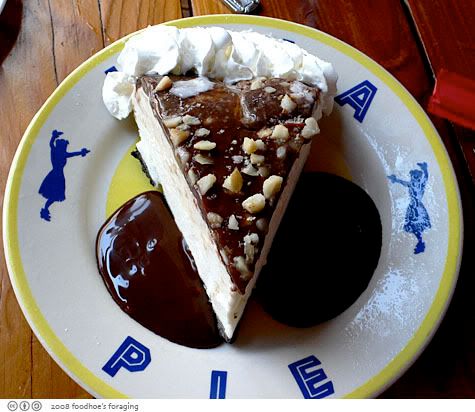 So what is it exactly? It starts with a crushed oreo cookie crust, macadamia nut ice cream, drizzled on top with fudge and caramel and served with whipped cream and chocolate sauce. I can tell you that it was darn competitive between four people. In retrospect, we should have had two cuz I'm still thinking about that dessert and my few paltry bites… that was delicious. Probably the best thing on the menu.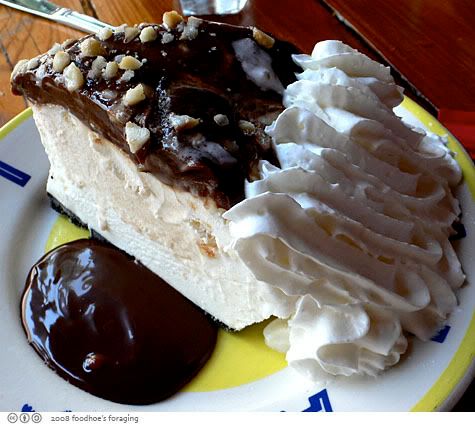 The bar has a bit of the tiki feel and has big wooden canoes hanging from the ceiling. I noticed on the menu that Jake's is part of a chain of restaurants owned by TS Enterprises, which runs a number of other restaurants including Kimo's in Lahaina, Hawaii, Dukes in Malibu and Keoki's Paradise in Maui, along with the Sunnyside Resort in Tahoe City that also serves that Hula Pie.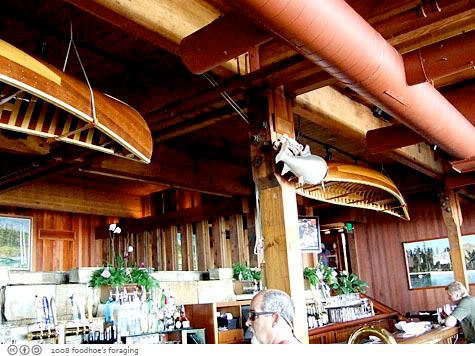 So yeah, I recommend Jakes. It's a beautiful big wooden structure with brilliant views and decent food along with excellent service and the Hula pie… and so ends our eating adventures in the north shore of Lake Tahoe.