Ghirardelli Square, 900 North Point Street, SF, CA 94109 (415) 929-1730
Before leaving for Tahoe, I went for lunch with my friends DebbieG and DebbieN. We decided to check out an old standby that is near to the office, McKormick and Kuletos which is part of the McKormick and Schmicks chain, I know, a chain, how boring… But our version includes the distinguished name of local restaurant design legend Pat Kuleto (who is responsible for such gorgeously romantic spots as Boulevard, Jardiniere, Farallon, and Waterbar among others). It's in Ghirardelli Square and charges the high prices that you expect for a restaurant occupying prime real estate in a tourist spot. But it has such lovely views of the bay…
The restaurant interior has high wood paneled ceilings with elegant stained glass accents in the large windows overlooking the water. It's a multilevel dining room with booths and the tables that are all swanky and dressed with crisp white linens. Across the way is Aquatic Park so you often will see a variety of intrepid souls out swimming in the chilly waters of the bay. We decided to eat in the bar, where we can get our merchant discount and hopefully quicker service.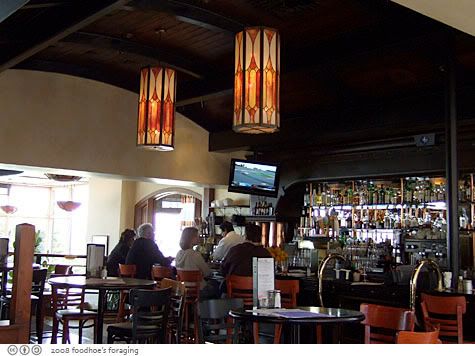 I had the Crab Louie Salad (24), which arrived with quite a pile o' crab, over crisp greens, cucumbers, tomatos and hard cooked eggs. There were a few canned black olives that I find I am no longer able to insert my fingers into…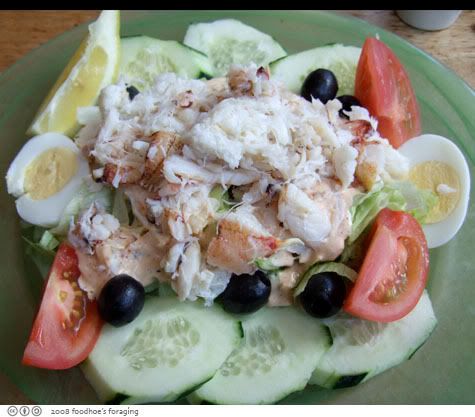 Yes this was good, very good. Enough creamy thousand island dressing and eggs to make it feel not very virtuous or healthy…
DebbieN went for the grilled fish of the day, which ended up being Halibut. It was served simply with lemon butter, steamed rice and veggies and was very expensive, close to $40. For lunch!
And DebbieG went with the Grilled Swordfish Sandwich (17ish) with housemade chips that were super greasy and largely inedible.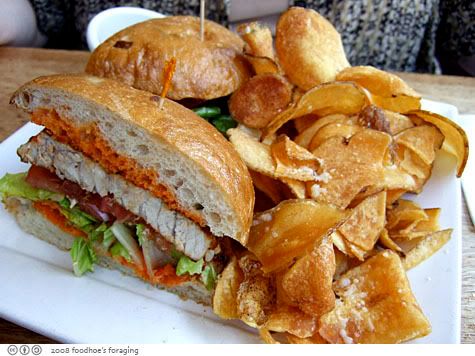 This looked like a nice meaty piece of fish, slathered with roasted red pepper aioli along with slices of fresh tomato and lettuce.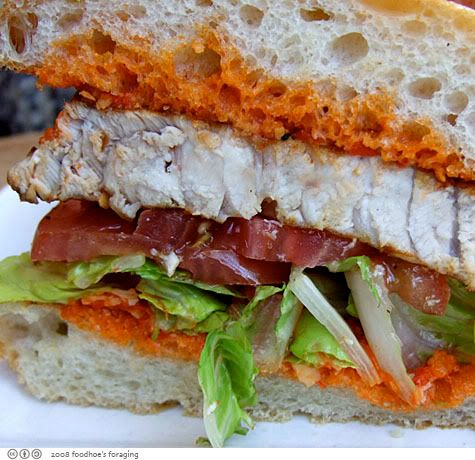 One of the drawbacks of working smack in the middle of such a tourist spot is the lack of affordably priced restaurants but unless you order the fish of the day, McKormick and Kuletos is a very nice setting where you can take a breather from the crowds and enjoy a decent meal. The food is well prepared, but nothing to write home about. I enjoy the fish and chips, but at $18 you can find comparable for less but then again you won't be enjoying the fine views…