Kiosk in Hayes Valley, Cafe at Mint & Jessie, stands at the Ferry Bldg and Berkeley Farmer's Market | website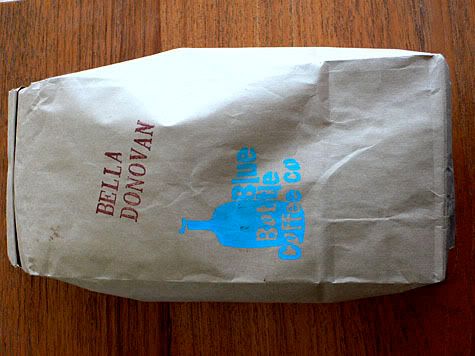 I'll admit that my ear got caught up in all the hoopla surrounding Blue Bottle Coffee, which caused quite a ruckus when it unveiled its $20,000 siphon bar, the only halogen-powered model in the United States. I personally just can't join the throngs of coffee dedicates and stand in line to worship at this temple of micro-roasted coffee love. The cup-at-a-time drip coffee at times can require a 30 minute wait and costs $3 a cup. According to this article in the Chronicle,
Devotees say the payoff is a truly transcendent cup. It's as if the beans are singing in a chorus, with every voice distinctly audible.
I guess I feel a little threatened by all of the hoopla surrounding what I consider to be one of life's simple pleasures….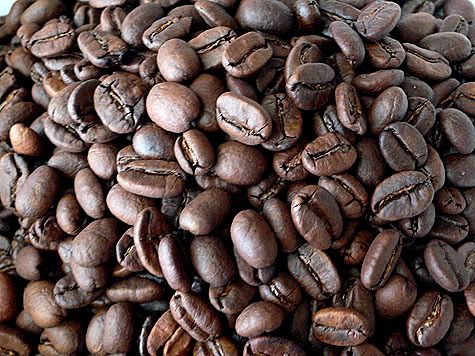 Me, I like to keep things simple. I am unable to be trained at this point in my life and would like to be able to order just a cup of coffee. I don't even like to think about what size I want or how it's been brewed, I just want a cup of it… And of course, good is best. And so I went online to their website and ordered a pound of beans. The site is very informative and has extremely detailed instructions on how best to brew a cup of coffee using the various standard methods of french press, filter brew, mokka pot or espresso. I like that they provide such clear descriptions for bean grinding. This is for the french press:
The grind should be gritty, resembling beach sand: pleasant to walk on, but not too powdery. More Santa Cruz than Carmel.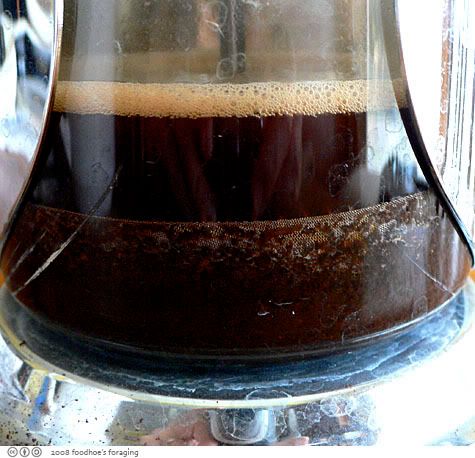 The instructions continue with recommended water temperature and brewing times. It produced a very good cup of coffee. I like lots of cream in my coffee too…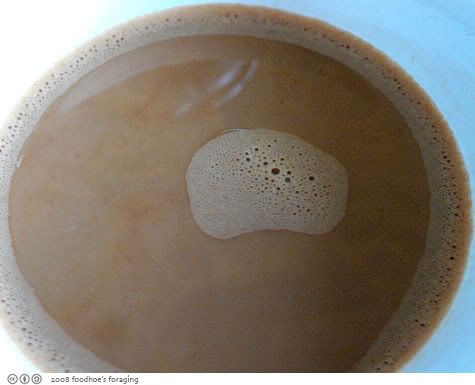 They ship the beans out within 48 hours of roasting to ensure Freshness. The website states: We take Freshness and small-batch roasting to an extreme not considered practical anywhere else in the coffee business. In the case of mail orders, they ship out less than 8 hours after roasting so that the customer receives it within their 48 hour time frame. I have to say that my kitchen was filled with the most delicious coffee aroma even through the plastic bubble wrap when I brought the mail in.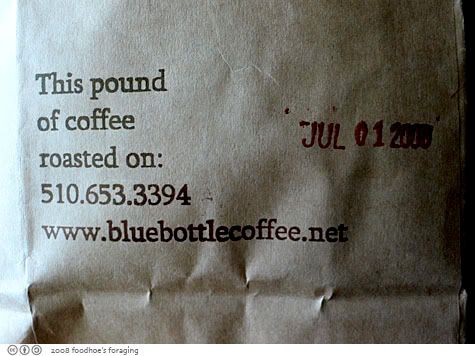 The cost is $18.75 for a pound of beans, which includes tax and shipping. Pretty pricey, but I feel that I could be pursuaded to continue to order based on the quality – the coffee love is quite apparent in these remarkable beans… and I don't have to stand in line either.