I found the most amazing website, Cooking Korean Food with Maangchi, which has tons of information about Korean cooking, videos of the charming Maangchi offering very cool cooking demonstrations, recipes and an extremely useful glossary of the mysterious ingredients she uses.  This is like having your own teacher showing you how to make great home cooked Korean food!  I made my favorite noodle dish, Japchae, with very little effort following her recipe and youtube video.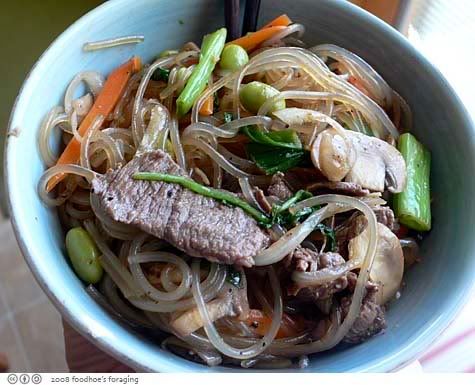 The supple and elastic potato starch noodles are sumptuous when mixed with rich sesame oil, soy sauce and sugar
And a fresh mix of vegetables and thinly sliced beef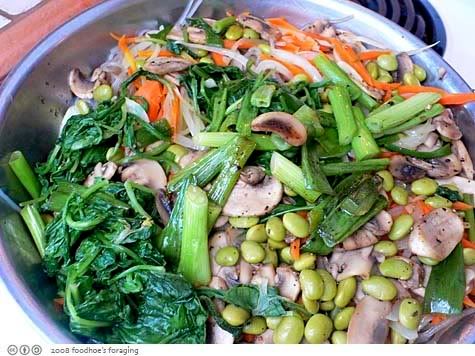 The recipe made a huge pile of noodles that I enjoyed for a quite a few meals…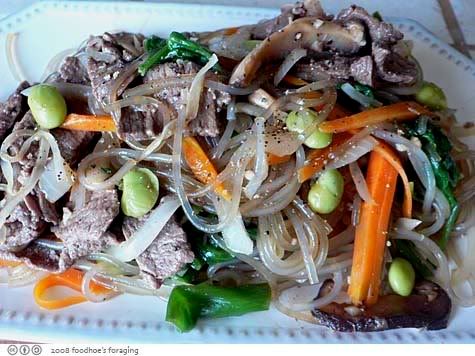 If you want to learn how to make Korean food, check out Maangchi's site.  Her recipes are fearlessly flavorful and she shows you how to get those outrageously pungent Korean flavors.