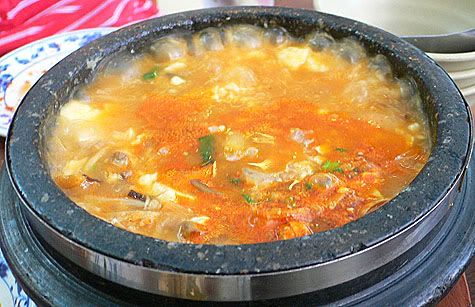 Winter has arrived in the Bay Area and the temperatures has dropped to record lows, which makes me start thinking about steaming hot bowls of food.  Bowls have a smaller diameter and visually steam better and my theory is that the smaller air to surface ratio holds the heat in better than wide open plates anyway…  I have been looking for an easy recipe for soondubu that tastes as good as the stuff served in the restaurants for years.  Every single version I tried was all right, but lacked the depth and complexity of flavors that make me crave the soup in the first place.  I have had several of my own versions of Passionate Eater's Dropping the F-Word in the Kitchen, failures that all ended up going down the drain…
For a recipe to make it in my repertoire, I tend to go with recipes that are one page or less and even better if I don't have to make special trips to fishmongers and butchers.  Heaven knows that I spend enough time foraging already and my pantry is jammed to the rafters with spices and seasonings and essential ingredients to cook with. 
And again, I have to say that Maangchi is my kitchen goddess…  Her site is chock full of you tube videos on how to cook her soulful Korean homestyle dishes, and also features tons of recipes, which you can also get in her cookbooks, Cooking Korean Food with Maangchi – Books 1&2: From YouTube to Your Kitchen
.  She uses ingredients like dried anchovies and seaweed for flavoring, although she recommends just the heads and bodies as the stomach and intestines can make it bitter.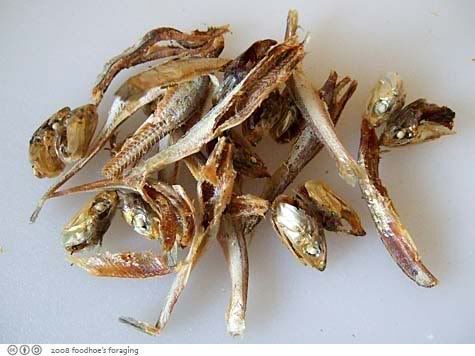 simmered with garlic, chopped onion, dried seaweed and shiitake mushrooms to make a stupendously flavorful starting point with a truly kickass stock.  None of the other recipes I tried had such pungent and rich flavors.  I didn't even have to put any kimchee in it for that extra kick. 
I chopped up a variety of fresh mushrooms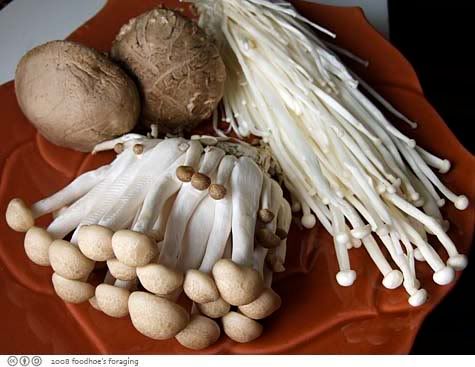 and sauteed them with spoonfuls of fiery Korean chili powder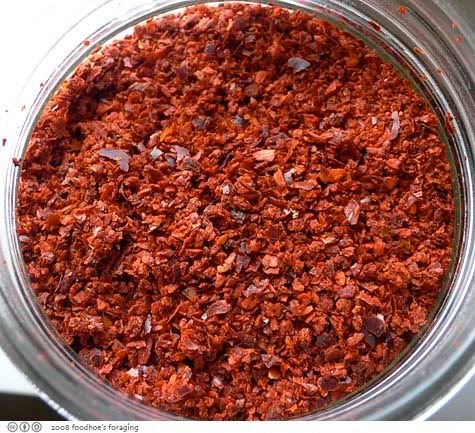 poured in the stock, and then a container of soft custardy tofu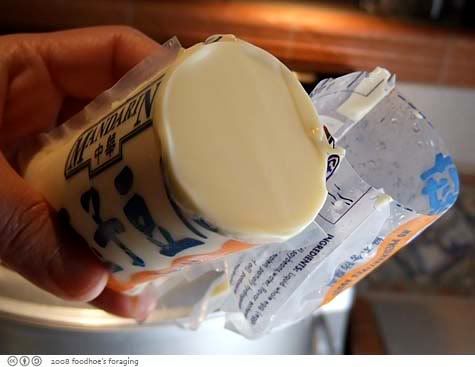 And then took it off the stove to take the picture.  I just don't know how people take those bubbling pictures without the lens getting all steamed up…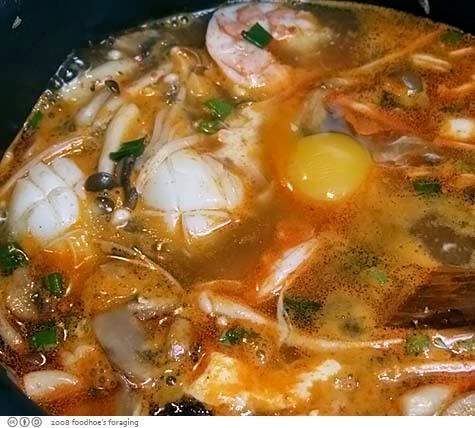 I need to get one of those claypots to make it look like a bubbling cauldron, but the flavors were there, and even Mr. K thought it was good!  Get my adapted recipe here, or go to Maangchi's site and watch the youtube.