650 Jackson Street, SF, CA | 415.981.0803 | website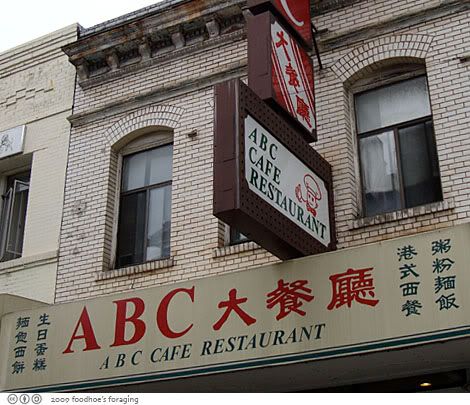 I had a craving for wonton noodle soup recently and my coworker Kent took me to ABC Bakery and Restaurant in Chinatown.  It is part of a local chain with five locations in the Bay Area, two are big shiny affairs with state of the art seafood tanks that also serve dimsum.  The owner's daughter – Ms Tiffany Lam was an international beauty queen who decided to take over the bakeries when her father's health was ailing.  The location in Chinatown is a small hectic cafe with an interesting menu offering a mish mash of Chinese and Americanized dishes.  Apparently it is very typical of a hong kong style cafe, which I can't really vouch for as I have never been…  It was bustling and loud and the service seemed to be a little sluggish.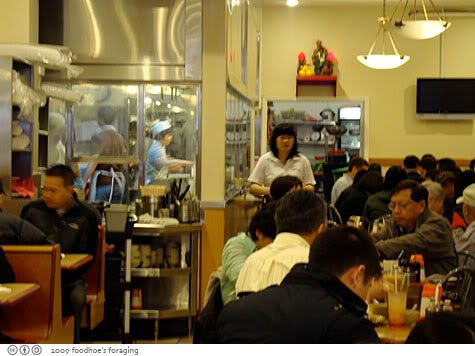 Not only did I get wonton noodle soup, I got it with roasted duck ($7.95).  It was piled high with fresh vegetation and some black mushrooms and ended up being more than I could finish.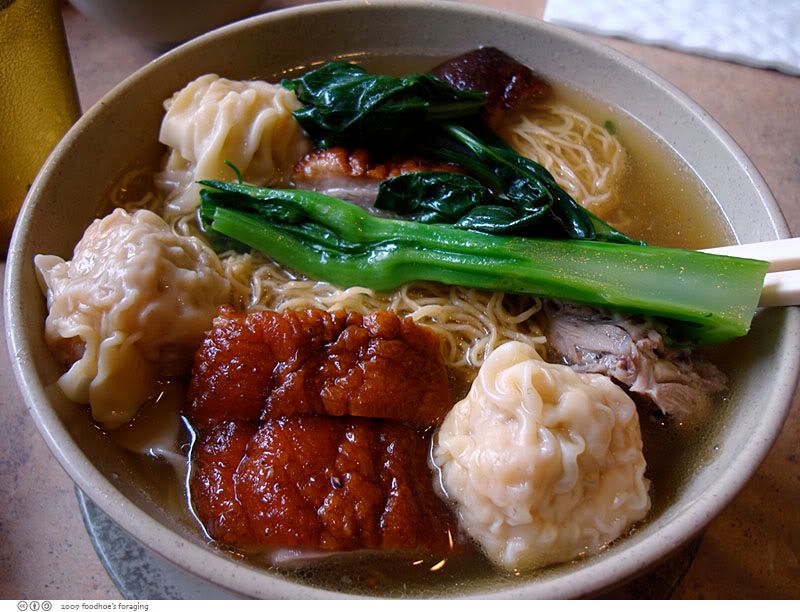 The wontons were meaty and full of big pieces of shrimp and I was glad to have the big soup spoon to rest it on in between bites.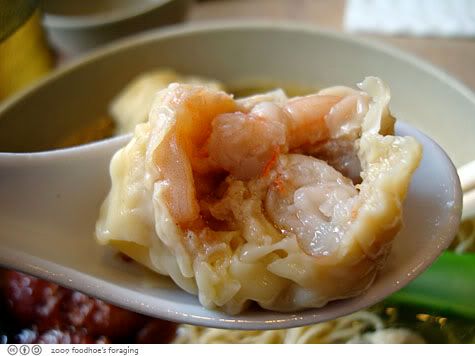 Kent also clued me in on a tasty tip, he advised me to put some of the red vinegar into my spoon and then dip the noodles in.  It added a nice pizzazzz to the soup and was not something I would have thought to do.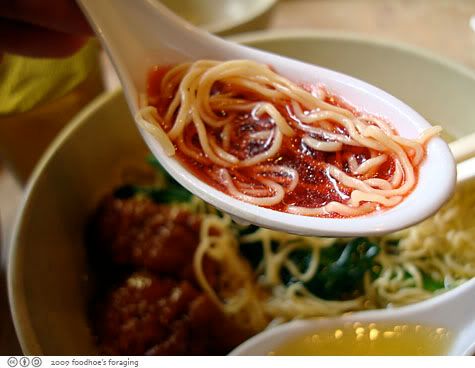 Everyone orderes the Hoi Nam Chicken.  Also known as Hainan Chicken, it is a simple dish of poached chicken served with peanuts and a fragrant condiment made of minced ginger and green onions you put on top of your chicken.  What makes this dish so good?  The fried rice cooked with the fat from the chicken and it is also served with a bowl of chicken soup, that probably is the same liquid that these chickens are all poached in.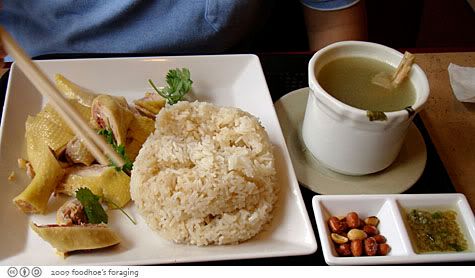 Kent said the soup was very flavorful and little wonder… the little bone sticking out of the soup turned out to be a foot, and there appears to be gizzards stuck to it.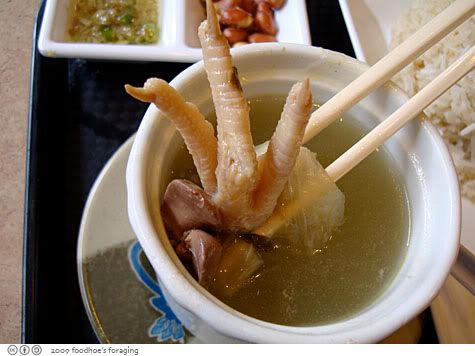 They have a bustling business in the front area because they sell some of the best baked goods in Chinatown. There were stacks of Paper Wrapped Sponge Cakes, Mini Hot Dog Buns, and buns with a myriad of delicious looking toppings.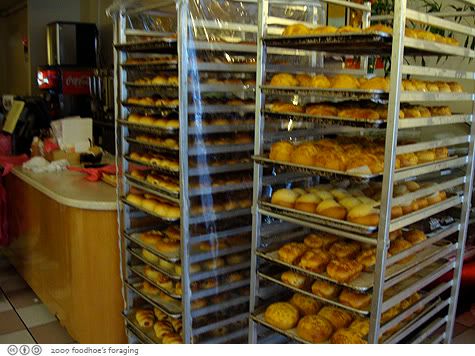 Everyone talks about their famously mind blowing cocktail buns (雞尾包 gai mei bao also known as coconut buns) so I got a couple to go.  They were soft and fluffy and very aromatic with delicious yeasty and buttery smells.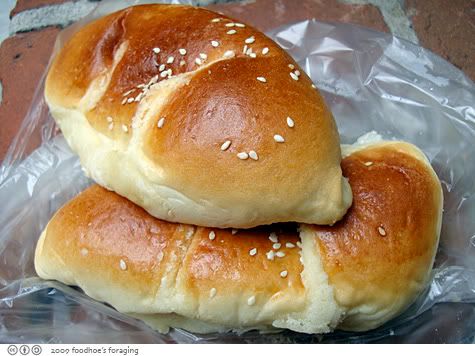 Inside was a delectably sweet filling of coconut, sugar, butter and I don't know what, but it tastes like buttery cookie dough inside of a soft fluffy baked bun!  I ordered a HK milk tea to go along with the bun.  It was quite strong and had a lovely smooth texture that was perfect to balance the sweetness of the bun.  So now you know, ABC for cocktail buns, Golden Gate Bakery for egg tarts.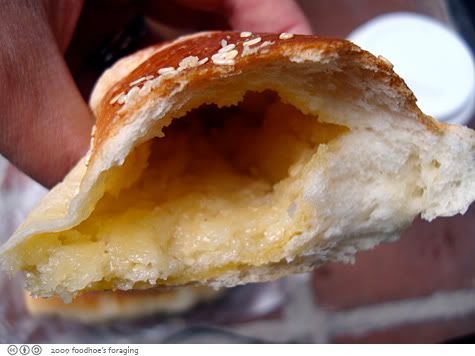 The menu here is full of interesting dishes, like steamed rice crepes, congee, omelettes, sandwiches, curry, spaghetti and baked rice plates that have me itching to go back to try.