I'm leaving tonight to the midwest for a wedding and visit with the in-laws.  I'm looking forward to seeing some of those famous lakes, because I've only been during winter when everything is covered with snow…  Time for another break.  In the meantime, here's an odd food item that I recently came across, roasted chicken lollipops, Pollito Alvbro.
It's sweet and savory and even has chili powder mixed in, which gave it a gritty texture.  Interesting tasting, left a weird aftertaste though.  I found this at a taqueria in the Fruitvale district in Oakland and you can get them online here.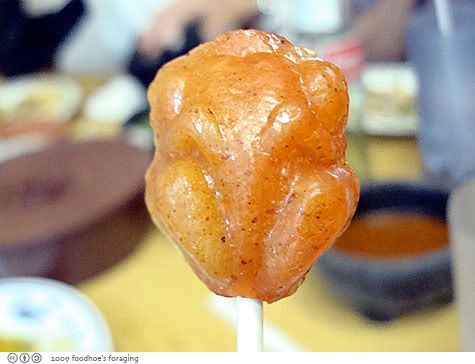 although it didn't exactly remind me of the fried chicken I sampled at Hard Knox Cafe recently…  more about that soon!