2653 Pleasant Hill Road, Pleasant Hill, CA  94523 | 925.934.9393 | Tues-Sun 11:30 am – 9:30 pm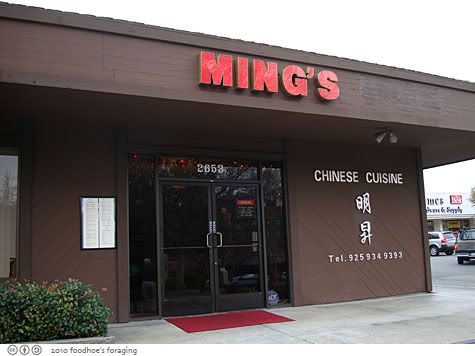 I've been prowling the various neighborhood Chinese restaurants in obscure strip malls strewn about Coco County and found this one that was highly recommended by yelp.com.  Yes, I am looking at social networking sites for food recommendations and welcome any good words and suggestions for the general Concord/Pleasant Hill/Walnut Creek area… help!  We thought this was pretty good – decent serving sizes and the food was well prepared, but this is not something you would just happen upon, unless you live in the neighborhood…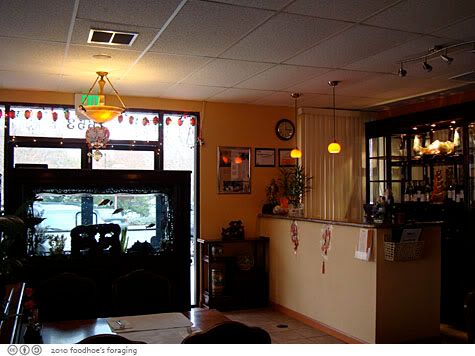 Mr. K loved the Hot and Sour Soup ($5.25), in fact I am drooling just thinking about it.  It was thick and full bodied with strands of delicate egg blossoms, tofu, shreds of carrot, bamboo shoots and crunchy black fungus, and liberally dosed with white pepper which makes your mouth numb and eyes tear up a little from the heat and the pungent sharp acidity of vinegar.  My description doesn't really do it justice, but they serve a very fine bowl of hot and sour soup, trust me…
On our second visit, they brought out a plate of eggrolls on the house – hot from the fryer, crispy and full of cabbage, pork, minced mushroom and carrots.  They were served with the requisite bowl of unnaturally bright red sweet and sour sauce that I am accustomed to drizzling over and they were very good…
I always love ordering Mu Shu Vegetables ($7.75), make that any Mu Shu dish, because it's so entertaining when the server comes over and individually wraps each serving.  I personally do not have that technique of using two spoons in one hand down.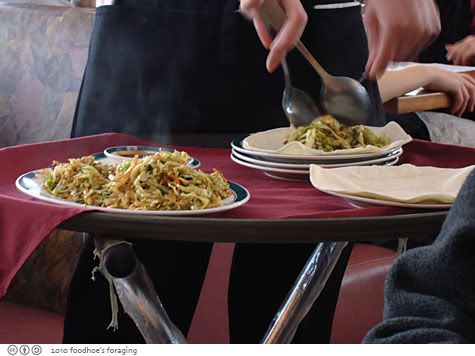 They make a very respectable Mu Shu, full of smoky wok flavors, mixed in with a smear of savory hoisin sauce and crisp vegetables.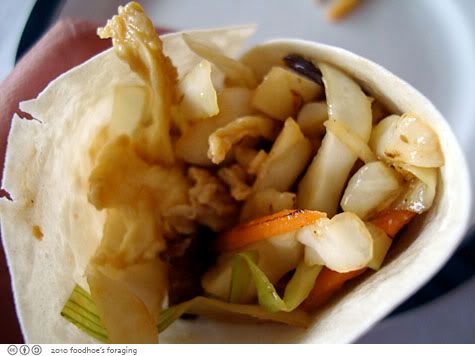 Mr. K asked for some chili sauce and got a nice bowl of chili garlic sauce, full of red chili fire.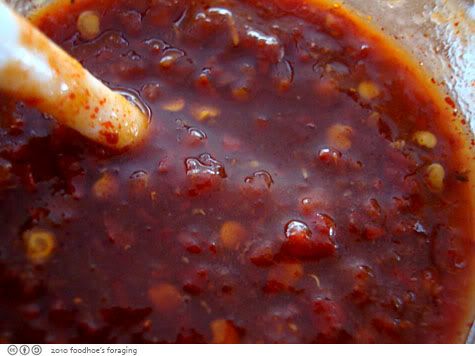 We tried one of the chef's specialties, Basil Tofu with Fresh Mushrooms ($8.50), tossed with fresh mushrooms and snow peas in spicy sauce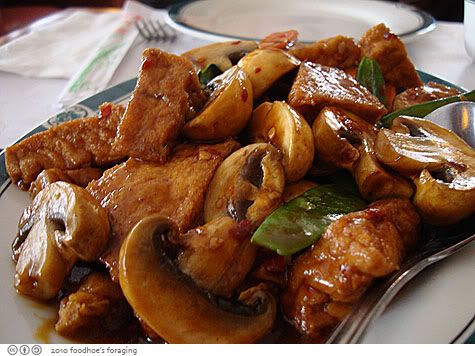 The tofu was fried and then braised, resulting in a chewy toothsome crust filled with a custardlike interior.  Very good.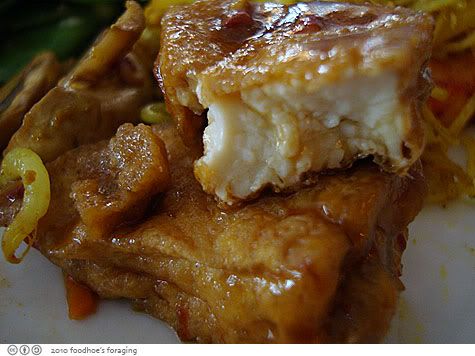 I read such glowing reviews on yelp about Ming's Crispy Ginger Chicken ($7.25), but found it to be a rather boring plate of battered and fried chunks of chicken breast tossed in a lemony sweet and sour sauce.  They were bland and squishy, kind of like chicken mcnuggets.  If you are a regular reader, you know I love just about anything that is battered and fried, but this was so bland that it didn't even compare to Panda Express orange chicken….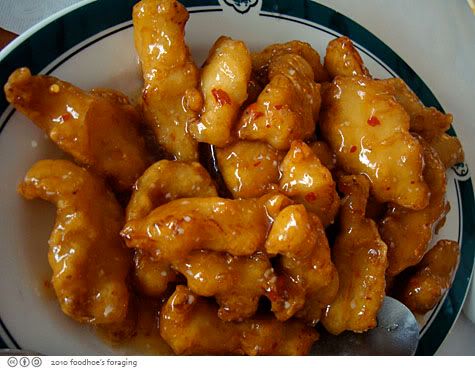 Singapore Rice Noodle in Curry Sauce ($6.50) was a mound of angel's hair vermicelli pasta stir fried with BBQ pork, shrimp vegetable and scrambled egg in curry sauce.  The texture was delicate and very satisfying.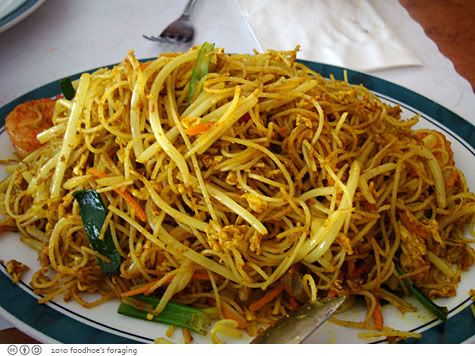 Snow Pea Prawns ($9.95) were tender and succulent tossed in a light savory sauce with delicately crisp snow peas.
The Curry Prawns ($8.95) were stir fried with the trinity of onion, carrot and bell peppers, and tossed in a savory curry sauce that was on the thin side, but very flavorful.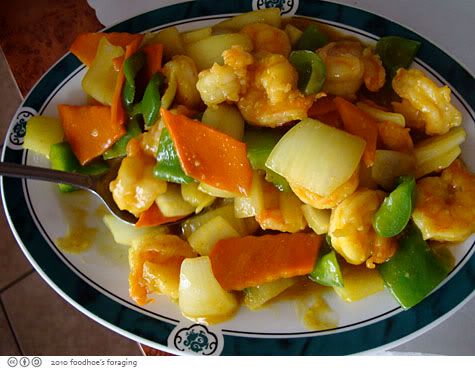 String Beans with Tofu ($6.75) was a generous pile of triangles of firm tofu tossed with crispy green beans in a savory sauce laced with garlic and soy and chiles.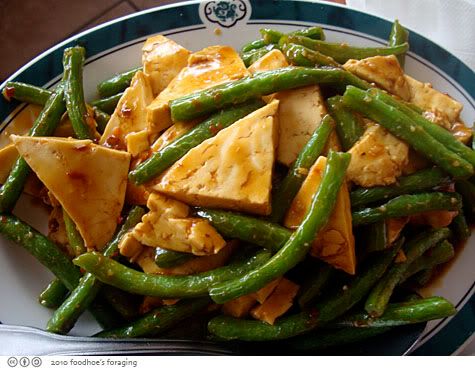 And last but not least, the fortune cookies are individually shrink wrapped, ensuring freshness.  They were crisp and fresh, exactly how you want them to taste, a hint of vanilla and toasty delicious.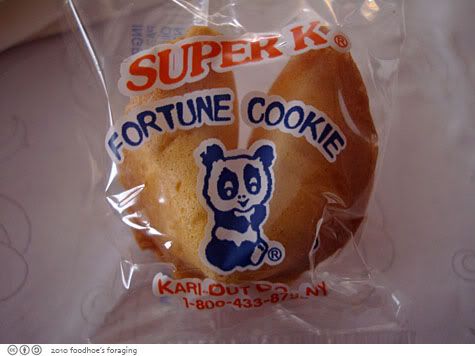 But I've got to say, my fortune cracked me up… it's nice to get one out from left field once in a while!