290 Pacific Ave (@ Battery), San Francisco, CA | website |online reservations | 415.391.4132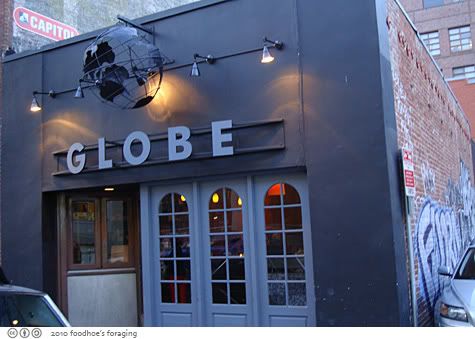 I met some girlfriends for dinner last week at this cozy restaurant where we shared a very enjoyable meal.  Globe opened in 1997, and is best known as a place where chefs drop by for late night eats because it is open until 1 am.  I used to work nearby and would come here for special occasion lunches because I love the intimate space and the seasonal menu which highlights organically grown and sustainable farm fresh products.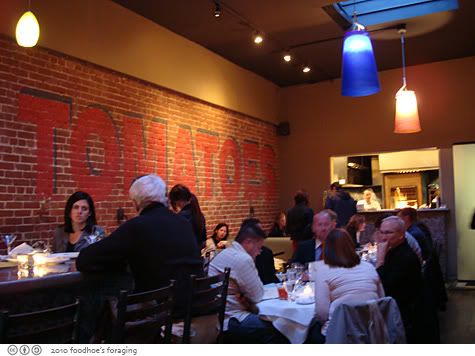 They always serve a delectable bread plate, with round little dinner rolls and delicious focaccia served with soft spreadable butter.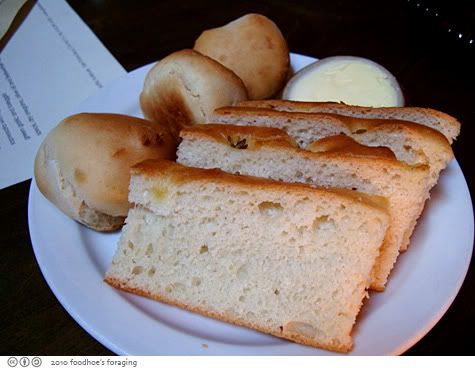 I've come here before and usually order the frisee salad with poached egg and big chunks of lardo, so this time I decided to branch out.  We swooned over the Beer battered fried baby fava beans served with green garlic aioli ($9).  The sweet tender fava beans melted in our mouths under the delicate lacework of crispy batter which was made rich and flavorful with the creamy aioli.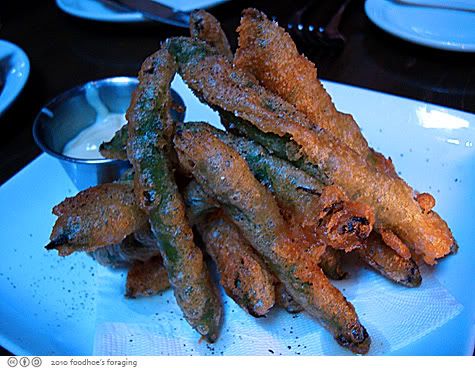 I love that you can see the rotisserie meats cooking in the wood burning fireplace which blazes in the kitchen.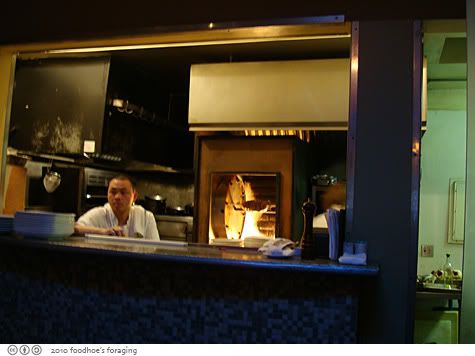 I couldn't resist ordering the Zinfandel Braised Oxtail Ragout with Potato Gnocchi ($19), which was a delightful combination of rich savory slow cooked meat and tender soft pillowy gnocchi.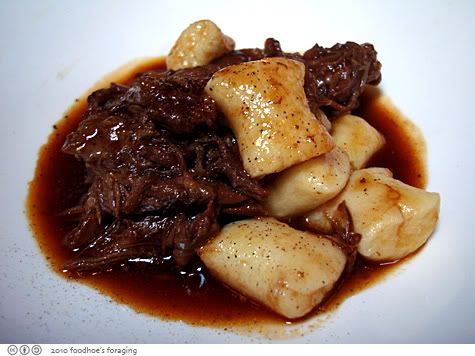 Libby enjoyed her plate of Local Halibut with yukon gold potatoes, asparagus, lemon zest and green garlic ($23). The dish shone with the bright fresh flavors of spring and the halibut had a lovely seared exterior.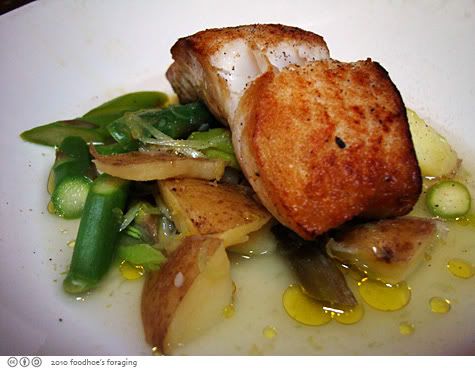 Chris shared bites of the Rotisserie Leg of Lamb with spinach, garlic and nicoise olive tapenade ($24), which was tender and succulent and so very juicy.  I especially loved it dragged through the garlicy olive tapenade.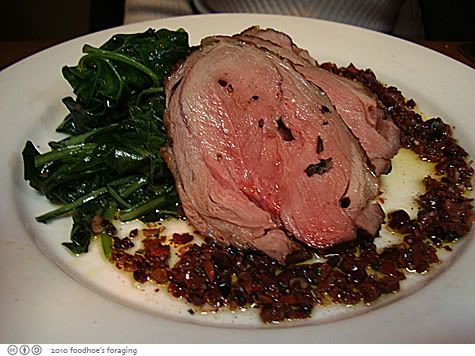 We split a Warm pink lady apple crostata ($8) for dessert that was flaky and buttery and had us sighing in satisfaction.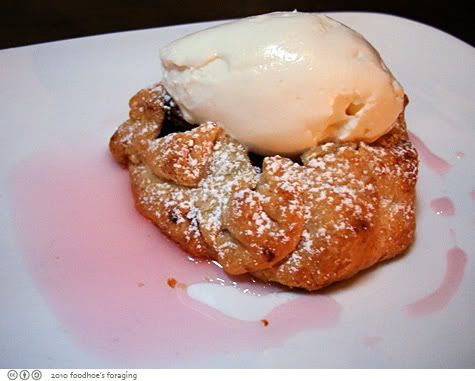 I miss being able to stop off for lunch at this lovely restaurant, but since they have such long evening hours, I don't have an excuse to miss out.  In fact, they offer a prix-fixe 4 course Sunday Farmer's Supper that sounds very intriguing…