1844 Grant St., Concord, CA, 94520  | 925.363.3940 | website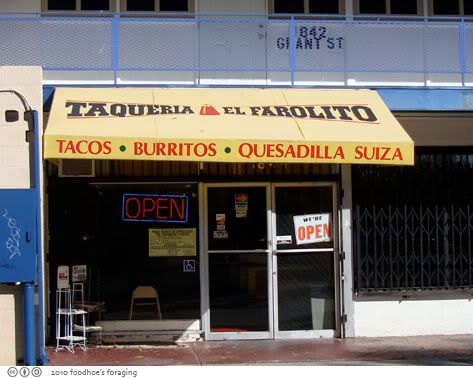 In Coco County there are lots of options for Mexican food, everything from upscale Maria Maria to hole-in-the-wall taquerias.  Fortunately, the Taqueria El Farolito empire extends out as far as downtown Concord, it's reassuring to see the little red lighthouse in this far flung corner of the Bay Area.  El Farolito is one of my favorite taquerias because they griddle the tortillas, a cooking technique that I greatly prefer to steamed tortillas.   The interior of the restaurant is very utilitarian with overhead fluorescent lighting and low ceilings.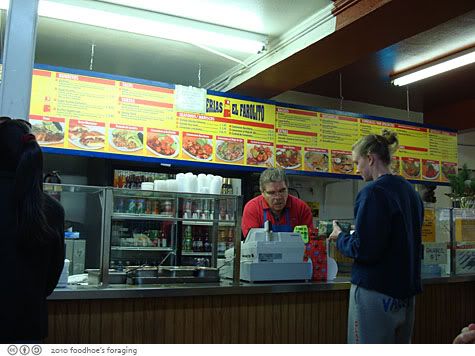 They offer a simple and efficient salsa bar with three salsas and a tub of pickled jalapenos mixed in with carrot slices, which is really all you need to perk up your plate.  A small bakset of chips is served with every order.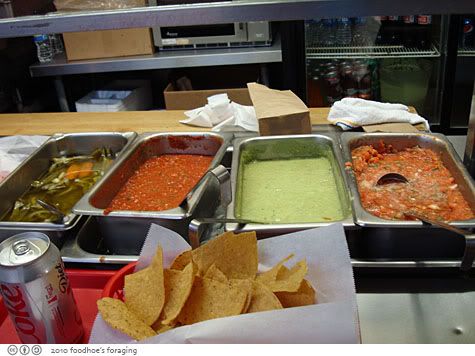 The first time I went, I ordered the Chile Verde Plate ($8.95) which was a huge platter that included a pile of refried beans, rice, a salad of sliced avocado, tomato, cucumber and radish and comes with a pile of flour tortillas.
Just look at the chunks of chile verde which is cooked slowly until tender.  The meat is succulent and swimming in an deliciously piquant and lighly spicy tomatillo sauce.  I made three separate meals from this plate alone.
The famous Super Quesadilla Suiza ($4.95) is filled with avocado slices, oozy melted cheese, spicy salsa, sour cream, and choice of meat inside of a crispy griddled flour tortilla.  This is addictively delicious and while is a petite relative to the great beastly burrito, finishing one guarantees a serious food coma for the rest of the afternoon.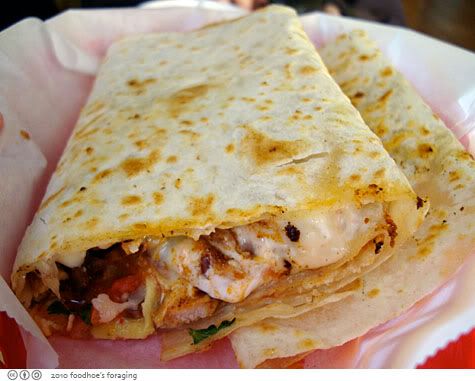 Trio of tacos, al pastor (marinated pork), lengua (beef tongue) and chorizo (mexican sausage).  The tacos are small and surprisingly robust with two layers of corn tortillas, very reasonably priced at $1.50 each.  I found it quite challenging to finish my plate of three tacos.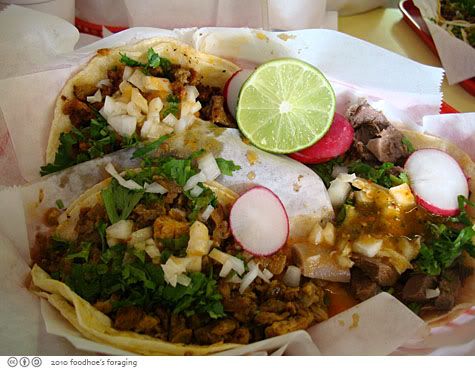 The Lengua taco was luxurious and rich, perfectly cooked so that it felt like it melted in my mouth.
I really liked the Chorizo taco which was delectably spicy.  The texture reminded me of bacon… it had crunchy bits with the most addictive crunchiness from being cooked to a crisp. It's topped with bits of fresh onion and cilantro which add bright bursts of fresh flavor.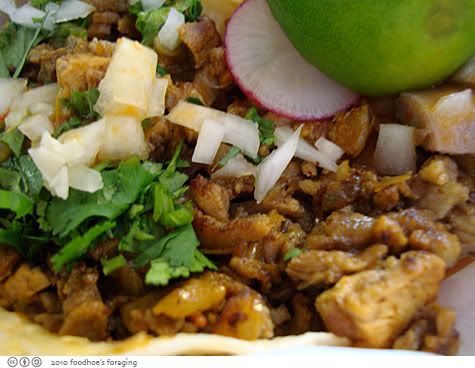 Lavan had the Torta Mexicana $4.45, choice of meat, melted cheese, refried beans, tomato slices, avocado on a soft heated roll.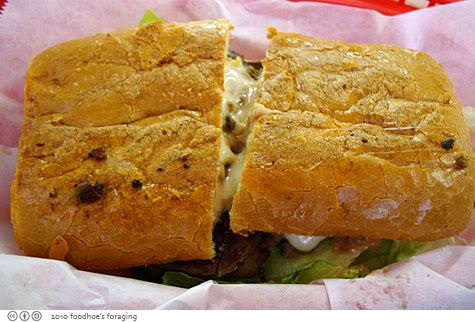 I was impressed when Victor ordered the Super Nachos ($5.45), a pile of crispy corn chips topped with beans, melted cheese, fresh salsa, avocado, sour cream and chicken.  I love nachos but think they are much better to share.  He cracked me up when he said he is like a dog and is perfectly happy to be fed one big meal a day…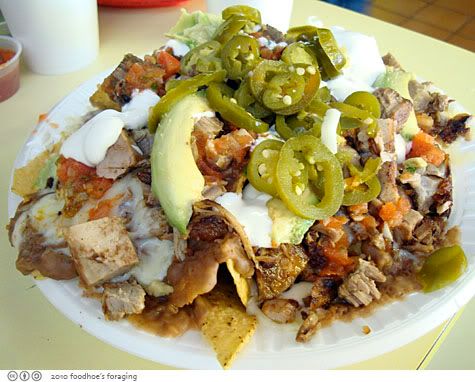 We tend to go to Chipotle more often because it's less of a gut bomb and they go out of their way to advertise organic, sustainable and humanely treated, but this is the best food I've found so far in my lunchtime rotation.  It's hefty both in size and flavor…