Recently we  had a lovely picnic at Hog Island oyster farm in Tomales Bay, although for the first time ever I only had a few oysters on the half shell and just a single one from the grill….  How could this be you wonder?  Were we not at the fabled source of delicious oysters in Northern California?  Indeed we were, yet there were too many other delicacies to distract us with and cake too besides.  We were there to celebrate Mank's big birthday and we had close to 30 people squished into several picnic tables, so it was a bit chaotic to be sure…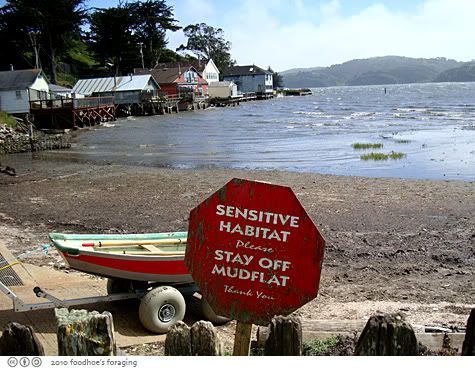 Again, they were out of kumamoto oysters, so we had an assortment of the small sweetwaters to eat on the half shell, and some larger ones to cook on the grill.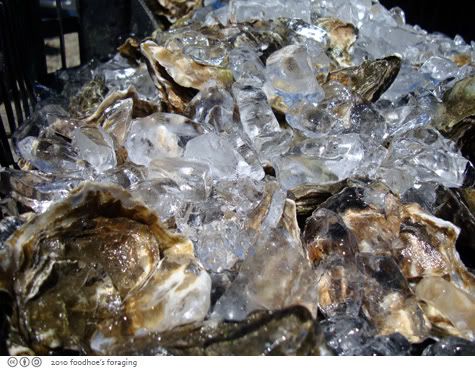 Here is a very cool episode from Chef Eric Ripert's podcast where he visits Hog Island and learned how to properly shuck an oyster.  If you are interested, the actual point where they talk about shucking oysters is around 13:13.  According to the expert, you plunge the shucker into the hinge, pop sideways, then go to the left and sweep across the oyster to get the muscle that is on the right hand side.  Nothing should remain on the top shell.   They also show how to make the signature Hog Island Oyster mignonette that is called hogwash, which is our favorite condiment that I always make to drizzle on the oysters.
The brilliant fresh flavors of cilantro, shallots, lime and rice vinegar meld together perfectly with the sweet creamy  oysters that are so fresh out of the sea.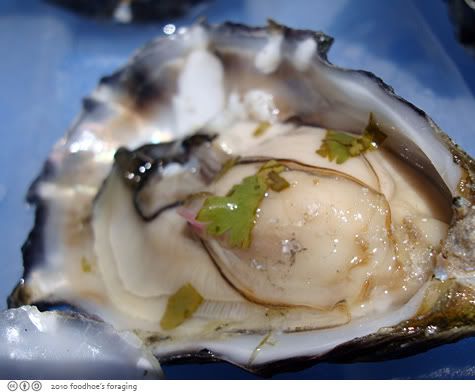 Casey made a delightful icy concoction of champagne, chili, shallots and I know not what, that created a snowy avalanch that exquisitely tantalized the senses.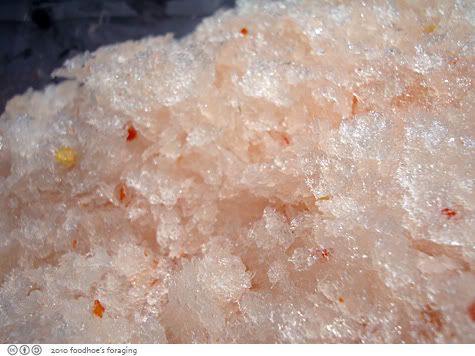 The iced mignonette was delightfully bright and frosty and added a brilliant exclamation point to the briny mollusks
We had a variety of toppings for the oysters, herb butter and Eric, who accompanied Mr. K's co-worker Lisa, brought a topping mixture to make Oysters Rockefeller, which involved Parmesan, garlic and breadcrumbs….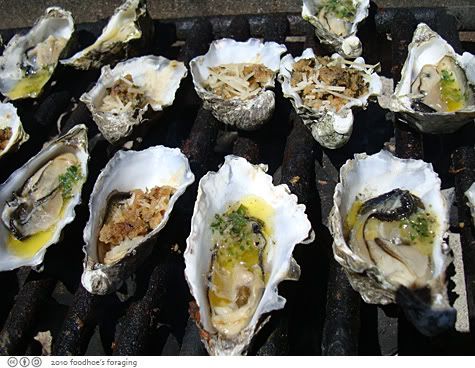 Casey made a delicious potato salad, with thin slices of cucumber and radish along with fresh dill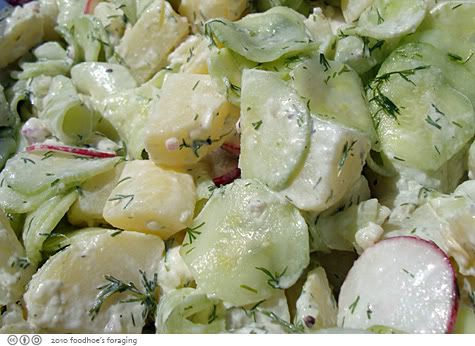 She also brought along a trio of pickles that she made from the Zuni Cafe Cookbook.  I recognized them immediately from a recent excursion where we enjoyed the Zuni Cafe burger, which was served with the very same pickles that are incredibly pungent, tart and delectable.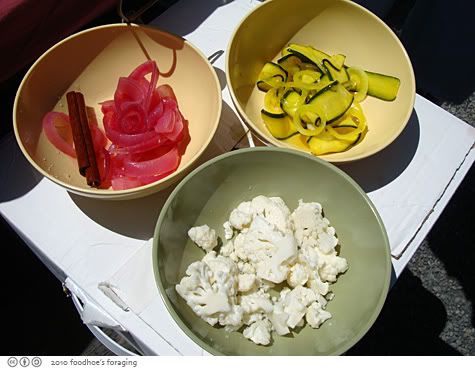 And here is a variety of sausages that they brought to cook on the grill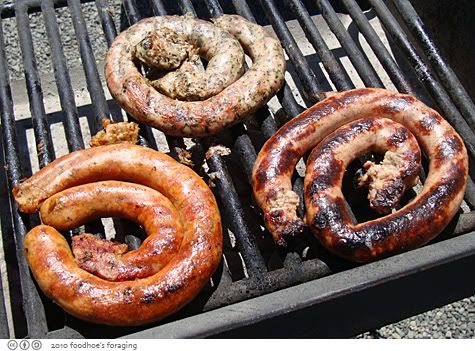 You can see that they were hand made with lots of fresh herbs and spices.
Laine and Jill brought shrimp again, but cooked them without the shells, which made for easier noshing.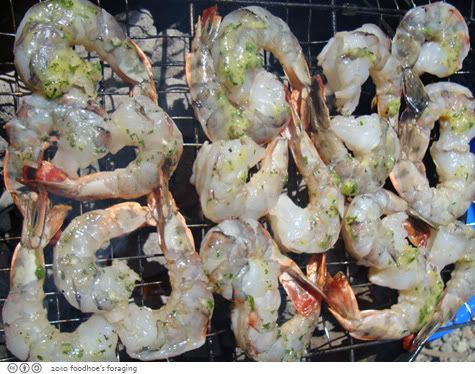 Perfectly cooked, the shrimp were sweet and fleshy, coated with the herb butter that I made by plucking fresh tarragon, parsley and chives from the garden that morning, along with minced garlic, shallot and lemon zest.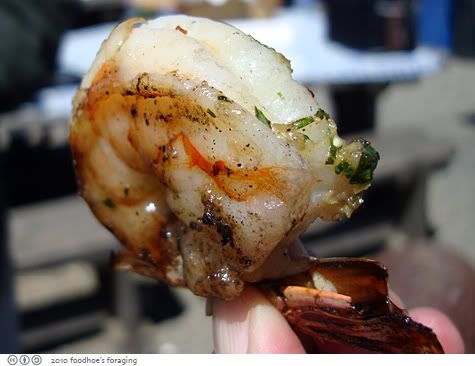 Ajay and Rekha came with their adorable son Austin.  They brought along a delicious chicken curry and rice.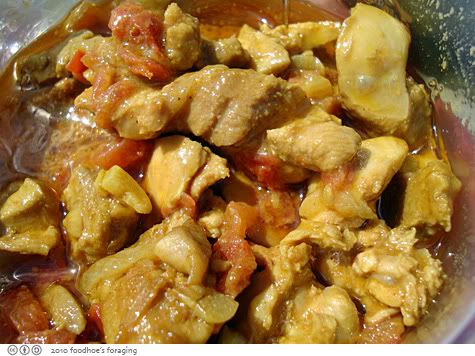 From here, things got a bit chaotic, but I took a picture of the cheese that Laine and Jill brought from Rouge et Noir (aka Marin French Cheese)  in Petaluma.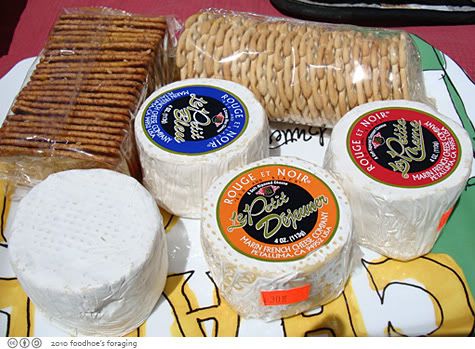 Later, I enjoyed this gooey soft and rich brie coated with fresh herbs that had softened in the sun and was so good spread on the crackers.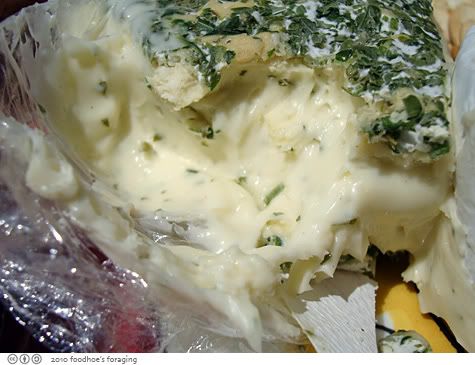 Phong's wife brought this delicious salad packed with freshly roasted chicken, cherry tomatos and tossed with a zesty vinaigrette.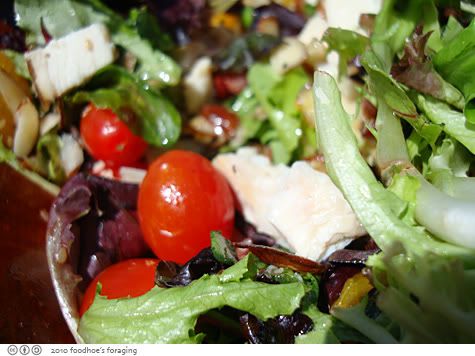 They also brought these mouthwatering pork kebabs that were marinated with garlic, sugar and fish sauce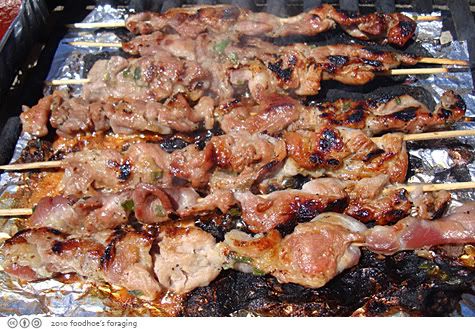 Phong's adorable daughters were too cute and spent a lot of the time looking out at the bay through their tiny binoculars.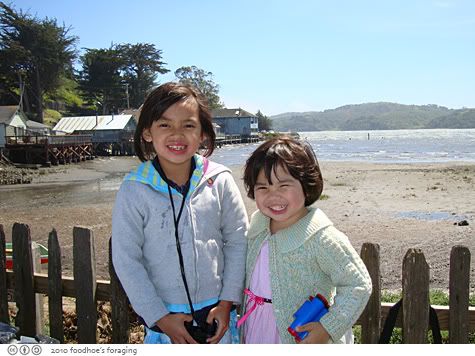 and to continue on the theme of fashion plates, Lisa definitely had the best coiffed feet around.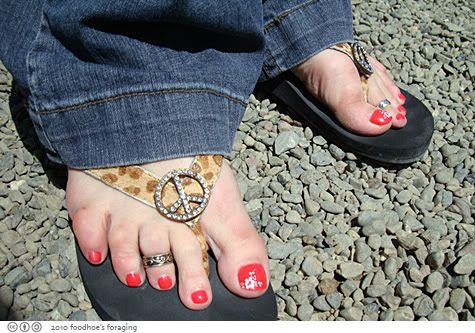 Sonja brought this very stylish, brilliantly colored fruit salad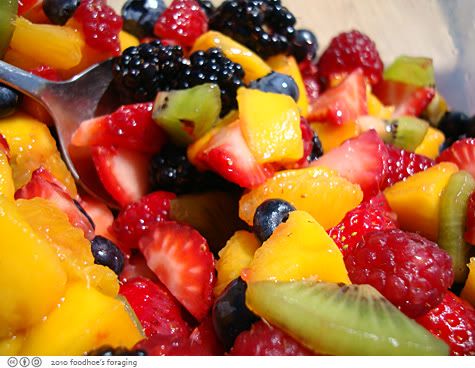 The wind kicked up and the clouds started to come in and we crowded in close to the grills, seeking heat.  I watched enthralled as Colin grilled Kalbi and snagged a piece as soon as it was finished.  I loved the meaty texture, infused with the pungent flavors of soy and garlic and the edges were caramelized and delectably crispy.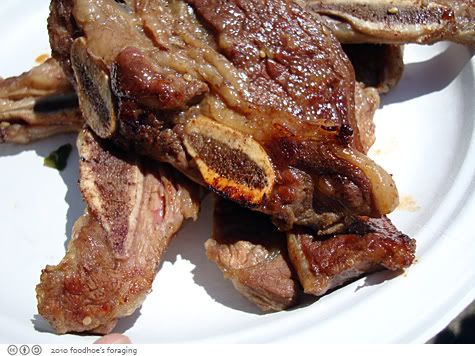 I made the steamed clams, which is especially nice when it's chilly out.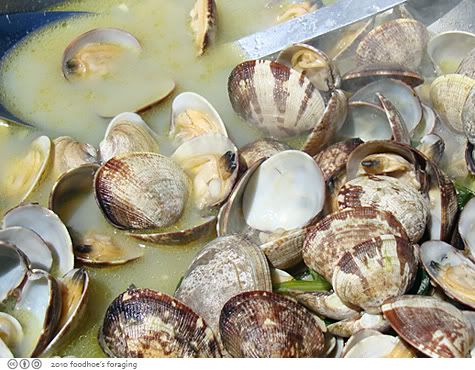 We stopped off at Acme Breads in Berkeley on the way up and picked up a few of the fantastic Epi Loaves, which I love spread with butter, cheese or dunked into the garlicky broth of the clams.
Mr.K made a ceviche of halibut and snapper.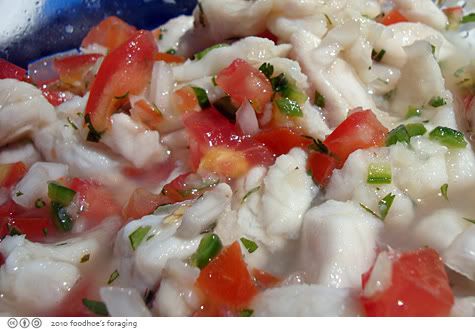 It was very acidic and tasted best when served on a corn tortilla chip.
Last but not least, I picked up this delicious chocolate cake with cream cheese frosting from Draegers Market in Blackhawk that is loosely on my route home.  Mmmm, it was a devil's food cake with cream cheese frosting.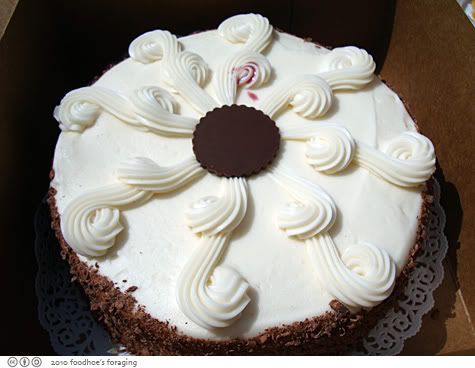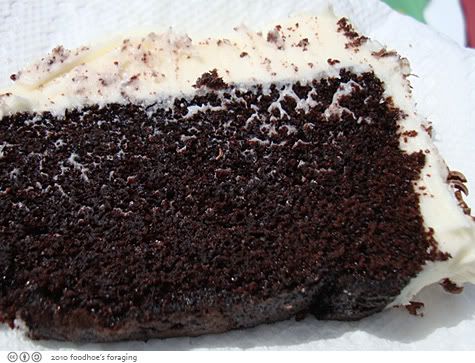 Lily says happy birthday Mank!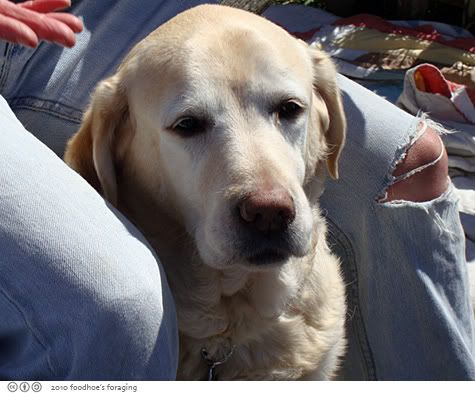 The festivities were cut short when the ubiquitous fog and cold winds blew in.