We stayed at this fine hotel on the waterfront in Monterey, because there was a fabulous winterblitz package that included breakfast vouchers everyday! I believe the breakfast buffet is $16 per person, so if you see this elusive winter rate, I'd highly recommend it.

The entire hotel had very fine views, this is in the morning from our table…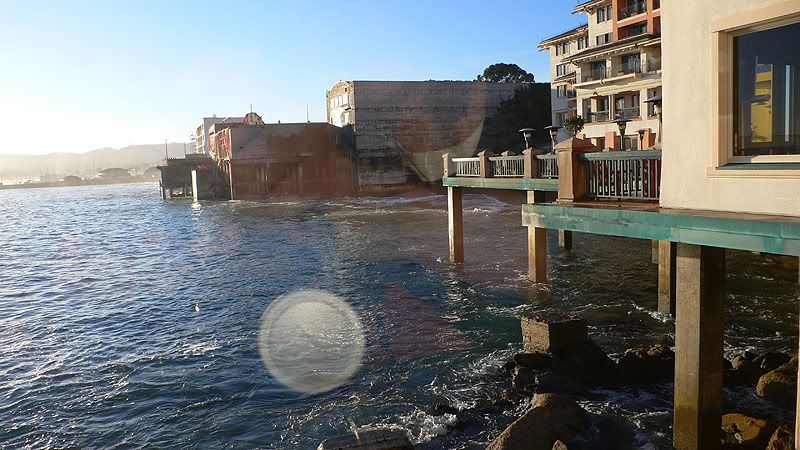 The morning buffet had piles of fresh, succulent fruit and shiney heated orbs filled with creamy scrambled eggs, meaty, crisp bacon, and perfectly cooked juicy chicken apple sausages.
they also had trays full of freshly baked sticky buns and croissant, bagels, a variety of breads to toast, cereals, granola, hot oatmeal – so many difficult choices in the morning…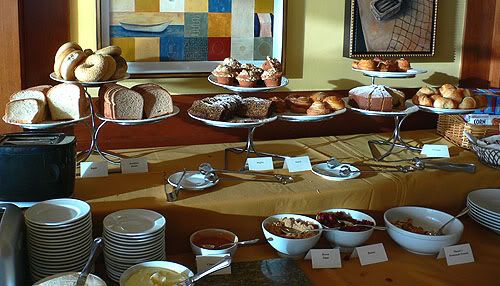 Besides the buffet, you could order anything off the menu along with complimentary coffee and juice…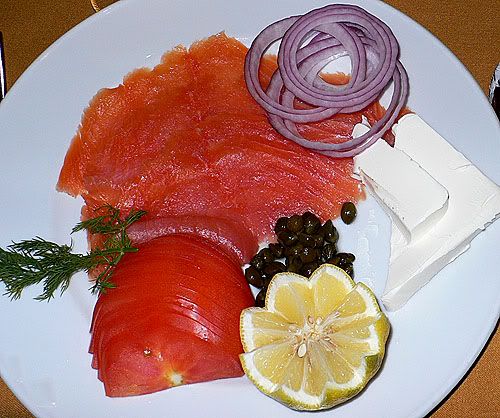 This was a plate of lox and cream cheese along with a toasted bagel that I ordered one morning.
I really loved being able to hand pick what looked good to me and assembled large piles of my favorite breakfast items every day. The croissant were perfectly crisp and buttery with billowy frothy insides, and the ever flowing fruit juices were fresh and nicely chilled. Good coffee too… I mean, just imagine every morning enjoying a fine plate of food like this.