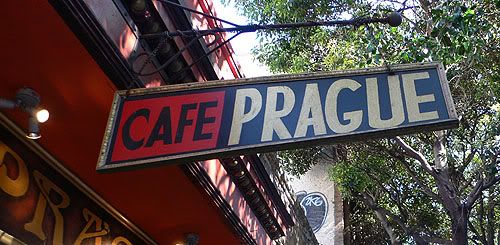 This is a lovely spot that serves the soups, salads, sandwiches and some Hungarian hot dishes. It is comfortable and a little bohemian with a bright skylight window towards the rear of the restaurant.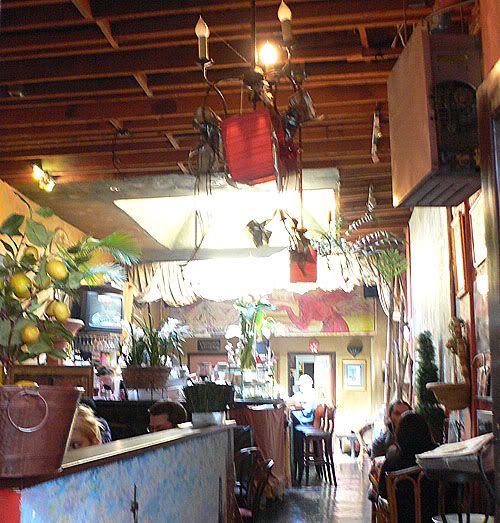 They serve very hearty soups, this is the tomato bisque with polenta dumpling that CK ordered. It is sweet for my tastebuds, tart and surprisingly filling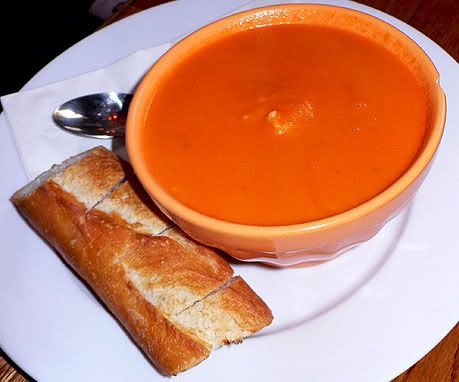 I had the spinach salad with bacon, hard cooked eggs, and an awesome tangy dijon vinaigrette that complimented and pulled it together. The bread is always a little burnt.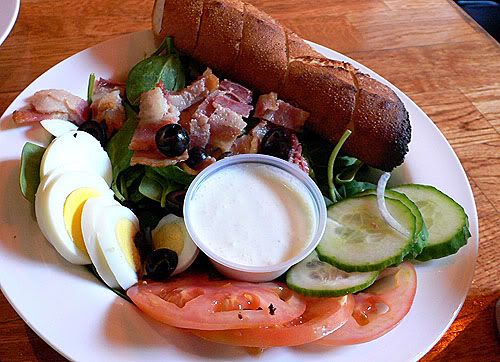 I also got a cup of the tomato soup with my salad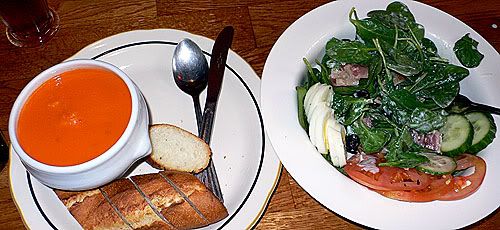 It was twice as much as I could possibly eat! The person next to me had the Hungarian Ghoulash and it smelled very good.
Although the food is rather plain, it is a very nice relaxing atmosphere to get away to for lunch.