2035 Salvio St. (near Galindo), Concord; (925) 691-0101
I called my parents to go to lunch, and my father said "There's a place in Concord that is supposed to have very good Dolsot Bibimbap…" We have become big fans of Korean food, it is similar to Japanese cuisine in many ways, but fiery with a heavy emphasis on meat, and I crave the spicy tofu soup during the cooler winter months.
Korean Bulgogi House has the distinction of not being in an anonymous strip mall in Concord. It is on Salvio Road along a row of stores and restaurants with a nearby parking garage.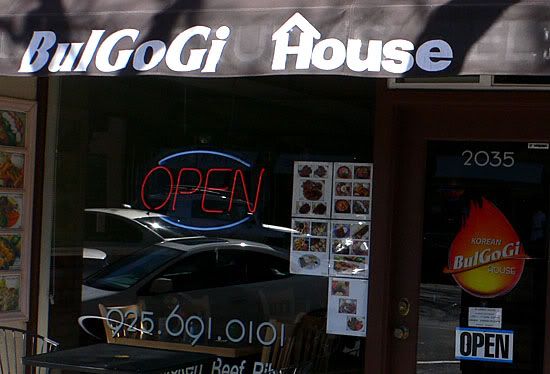 The interior of the restaurant has pastel walls with crown molding displaying an assortment of korean dolls, notice the chef wearing the toque through the window… It's brightly lit from the big windows in front and each table has a twinkling tealight nestled in a squat green glass holder. It has a nice upscale ambiance and is much nicer than most Korean restaurants.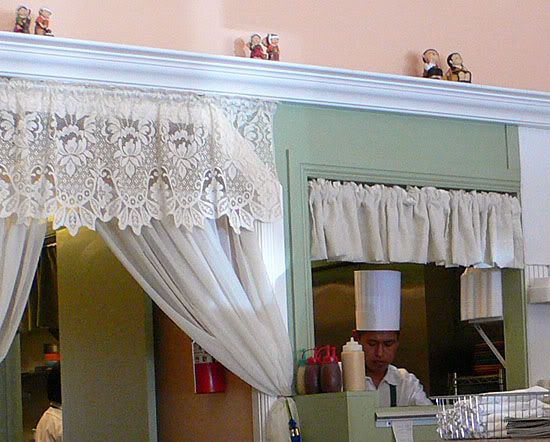 We were served a bright and crisp kimchee, along with edamame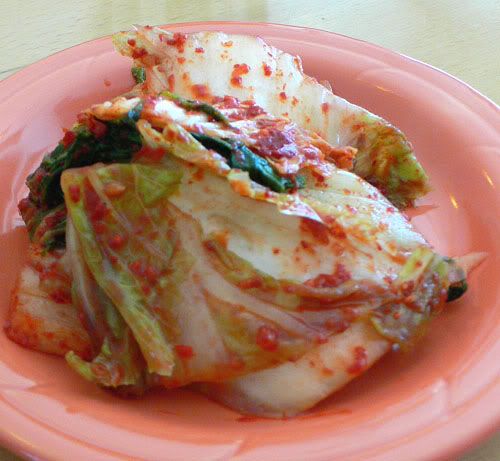 The signature bulgogi, which translates to fire meat, or grilled meat. We had chicken bulgogi which was juicy and flavorful, my Dad couldn't stop eating it and kept raving about the spicy sauce.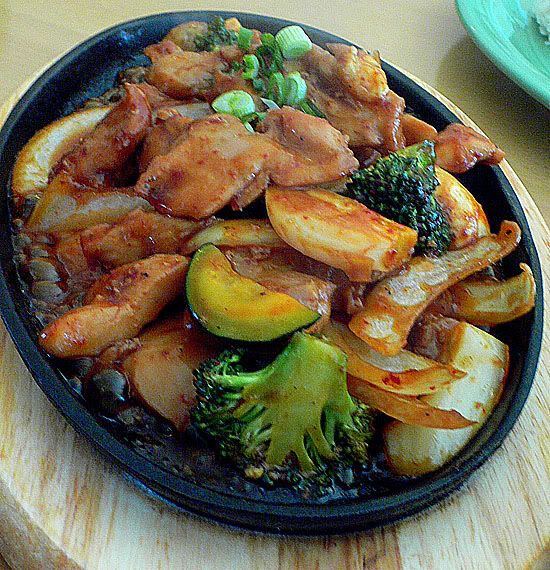 We also ordered a seafood tofu soup, medium spicy, which had a decent kick. The soup was full of soft tofu, prawns and scallops, very bright and clean tasting.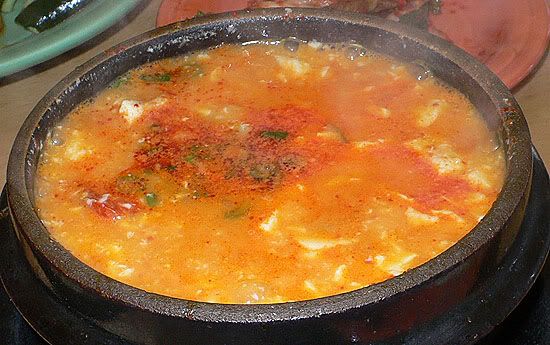 The glorious Dolsot Bibimbap arrived, a gorgeous arrangement of spinach, meticulously chopped carrots, zucchini, shiitake, thinly sliced pork, bean sprouts and a quivering egg in the center. You could hear the rice sizzling and crackling against the super hot stone bowl.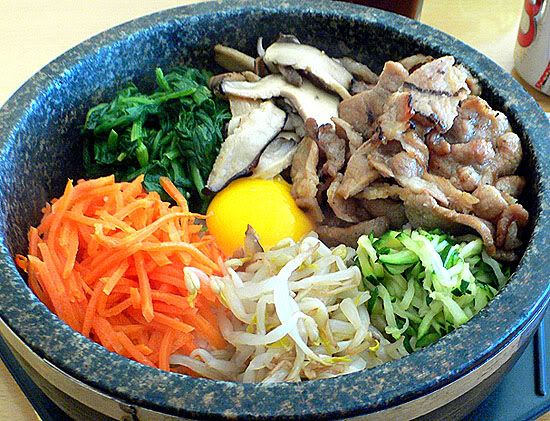 I let it sit for a while before mixing it up because I wanted the rice to form the crispy crust, and look at how lovely it was…
The separate ingredients mixed together to form a heavenly combination of crisped meats, rice and vegetables bound together with a luscious house made chili sauce and sesame oil
This is my new favorite korean restaurant! Oddly, they did not serve panchan, the myriad little dishes of kimchee, pickled veggies, fishcakes, seaweeds, noodles, and eggcakes that normally accompany Korean meal… But when we asked for plates to share, they each came with a big scoop of rice, a small salad, some cucumber kimchee pickles and a few pieces of sweet, crispy fried potatos that normally are part of the panchan course, so along with the kimchee earlier, we really didn't miss it… and were probably able to eat more of the main courses!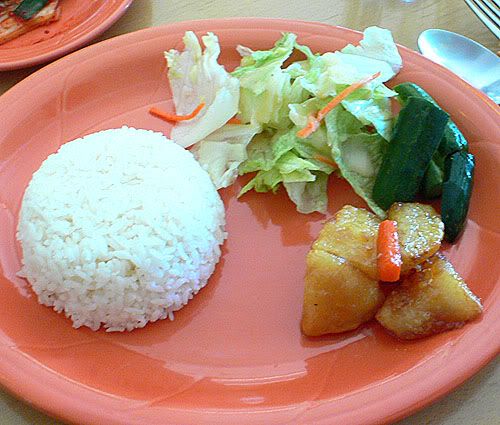 They served us complimentary mochi ice cream, yummy strawberry and chocolate