(650) 966-1122 705 E El Camino Real, Mountain View, CA 94040
I found myself enjoying a nice dinner at Satsuma with my relatives last week. This is a small but bustling little restaurant in a strip mall that is literally a hole in the wall. I was very pleased, the fish was very fresh and the service was awesome. I ordered the chirashi-zushi, which is a bowl of seasoned sushi rice, topped with a huge pile of sashimi. Everything was very fresh, and included a steaming bowl of miso soup.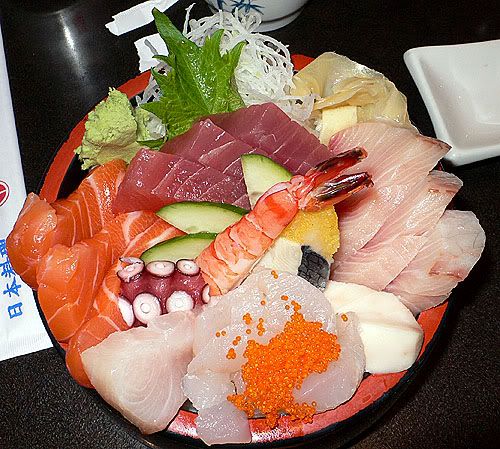 They even dropped off a little complimentary fried tofu dish
This was a very recommendable spot, it was very busy considering how far off the beaten path it is.