75 Battery Street, (between Pine & Bush)
I stumbled into this place and couldn't believe my eyes. Was I dreaming? Were there really rows and rows of steaming chinese foods, gistening mounds of fresh fruit, fried rice, eggs, bacon, sausages and french toast, a whole fresh salad bar all there at 6:00 am? Wow wow wow! I felt like I was in my own private breakfast fantasy.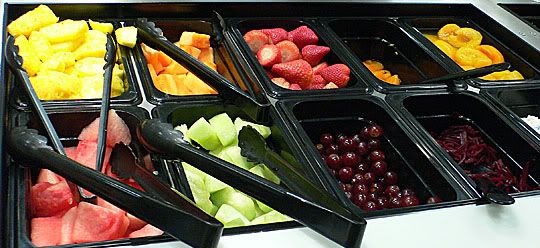 The Hot food buffet is $5.45 per pound with a minimum $3. There were scrambled eggs, tatertots, sausage links, bacon, fried shrimp, fried tofu and dumplings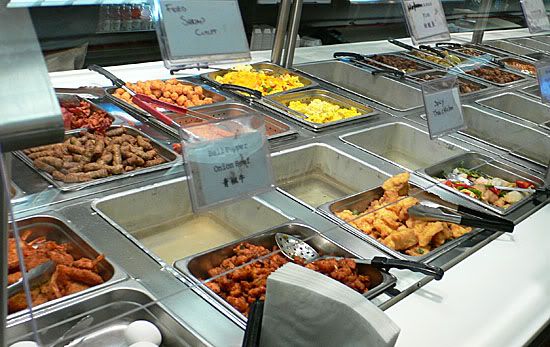 There were a different types of eggs, plain, hard boiled, some scrambled with veggies and cheese, more tatertots, hash brown patties, french toast sticks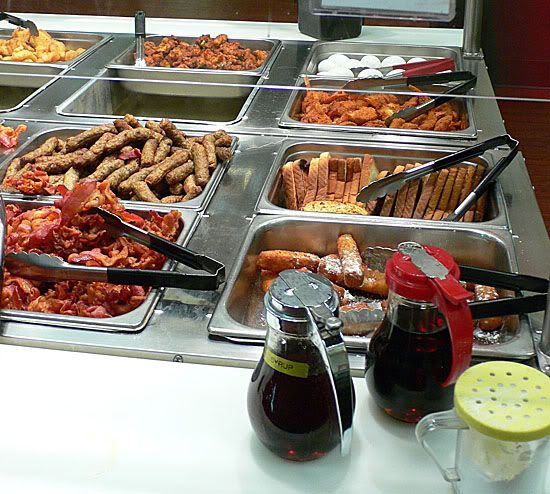 Potato salad, pasta salad, macaroni salad, bean salad, fruit salad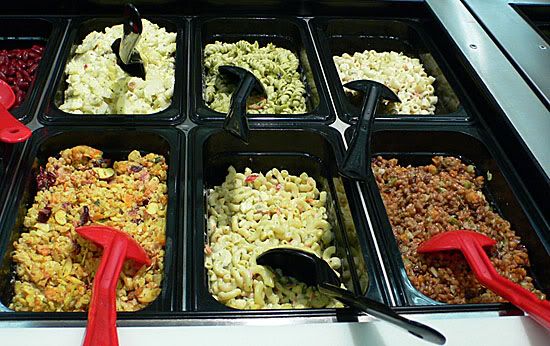 ma-po tofu, sechuan chicken, mushroom chicken, curry chicken…
They also had fried rice, plain white rice,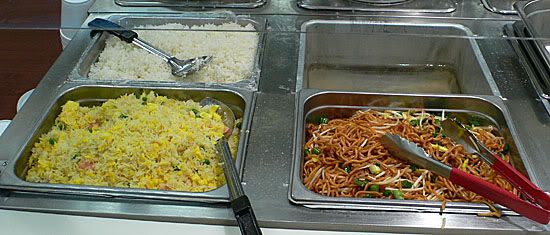 oatmeal, a sandwich station, bagels, cereals and more… It's official, I have a new favorite breakfast spot.