247 Rachadapisek Rd, Din Daeng, Bangkok 10400 | website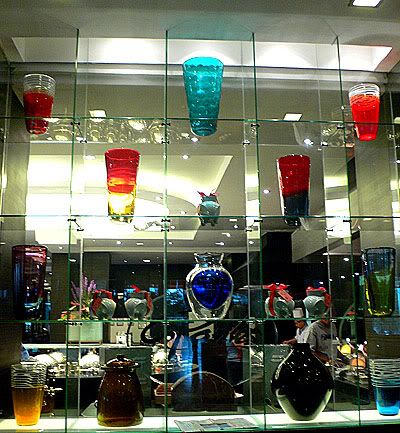 The modern and glamorous entry to the Park Cafe, where we enjoyed their breakfast buffet every morning.
In Thailand our hotels all included a breakfast buffet which all had both Asian and Western dishes. We asked one of our guides who said that boiled rice porridge, fried rice, fried noodles, sauteed vegetables and meats, tofu dishes are standard Thai breakfast foods.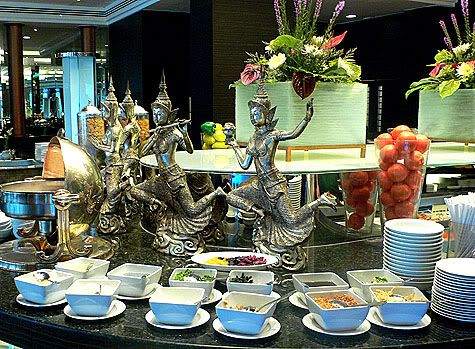 The rice porridge spread at the Chaophya Hotel was very impressive and had quite a variety of condiments.
The first bowl that I tried wasn't very good because I put everything in. There was too much of everything and some of the items were sweet or sour and the combination didn't work. I had to make a few tries before I figured out what tasted good to me, and now I wish I knew where I could find one of these porridge buffets in San Francisco…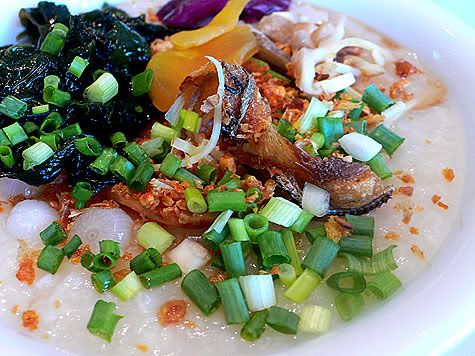 They also had a hot noodle soup station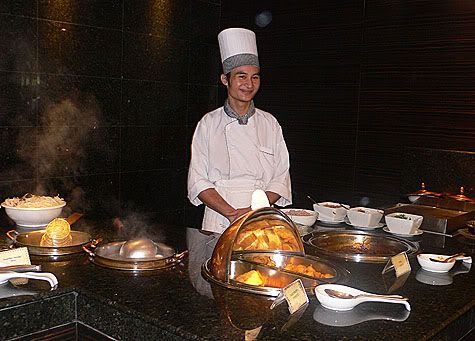 Where the chef would assemble a bowl of hot noodle soup as you like it
There was also an omelette chef, but there were so many other dishes to try… the fruit selection wasn't as fresh as the buffet we enjoyed up North.
[slideshow id=216172782121647473&w=426&h=320]
The tables were also very comfy and the room had a nice atmosphere.