393 Moo 2, T. Paknampran, Pranburi, Prachuabkhirikhan
We were driven by bus to this sprawling restaurant set over a lagoon with private gazebos for families to gather, eat and sing karaoke. We comprised a large group for P and Daisy's welcome dinner reception which was held in the main hall that was wonderfully chilled with air conditioning. Each table was setup with a trio of condiments, hot chilies, ginger and a chili sauce.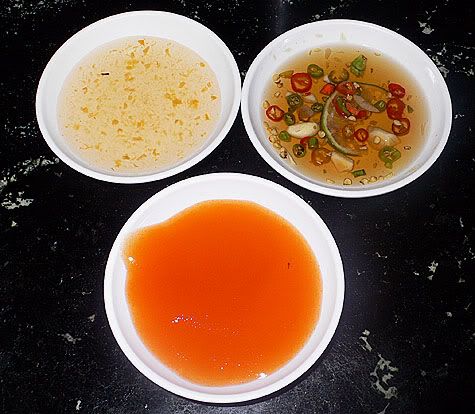 Oddly, the beer is served with ice… I guess they do that to keep it cold while you drink it.
The egg rolls had paper thin crispy wrappers stuffed with ground pork, vermicelli noodles and vegetables which we fought over because they were steaming hot and delicious.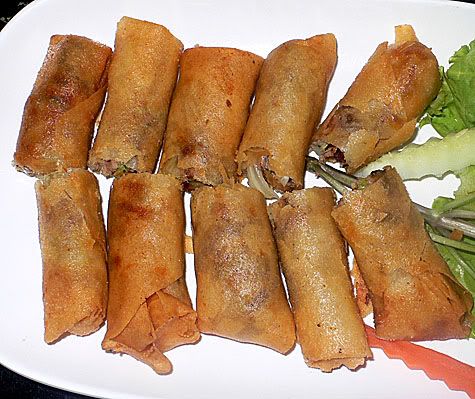 Shrimp Salad was fresh and blazing with fragrant herbs, garlic, fish sauce and crisp vegetables. It was light and refreshing.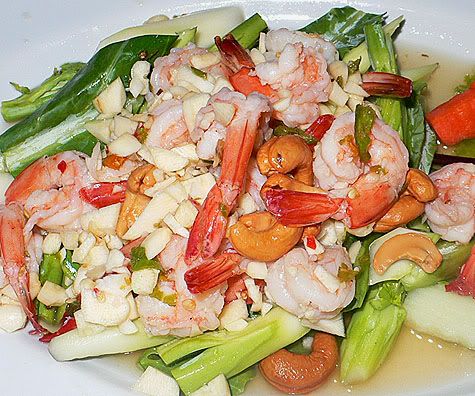 This Seafood Soup was hot and sour and had a wonderful fragrance from lemongrass, galangal, lime, coriander. The bowl was full of large pieces of crab, shrimp, fish and calamari along with sliced vegetables.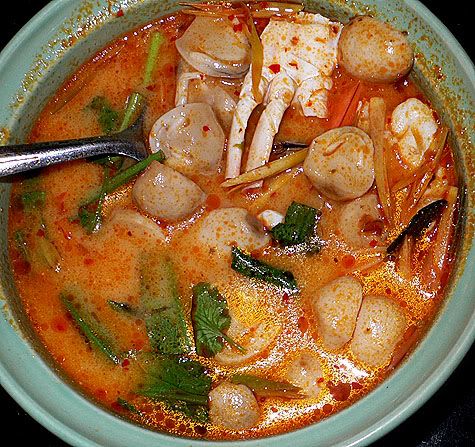 A Seafood Curry arrived wrapped in a cocoon of foil resembling jiffy pop popcorn. The wonderful aroma rose from thinly sliced kefir lime leaf scattered over the rich coconut, basil sliced bell peppers.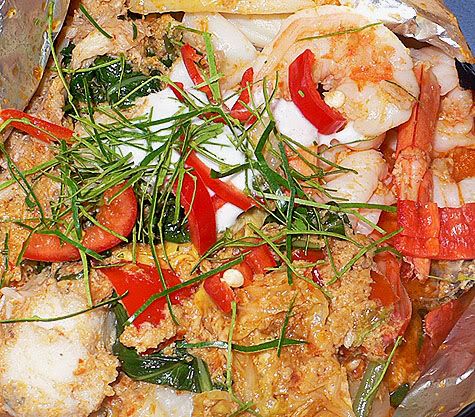 We uncovered a savory hot and spicy sauce that was really good spooned over rice.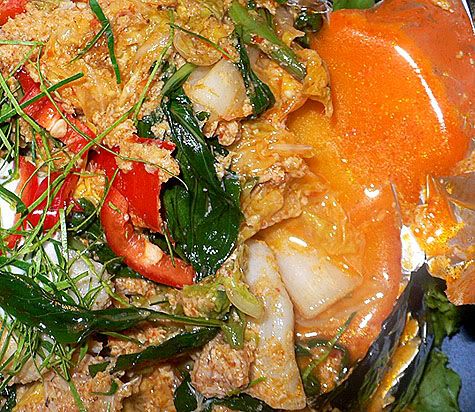 Next came a gigantic platter of Fried Rice with Seafood, which was mostly chunks of crab and shrimp, along with egg and some stewed vegetables, eggplant or okra.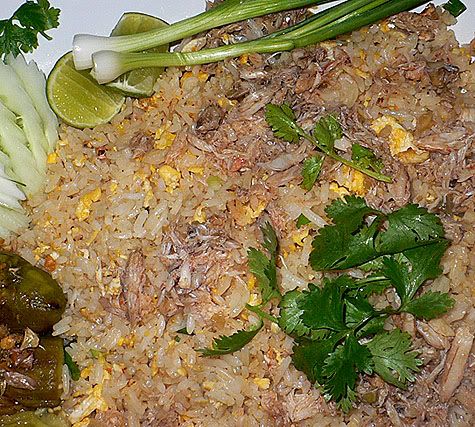 Another huge platter arrived with Duck in Black Bean Sauce and sauteed vegetables with a rich dark sauce.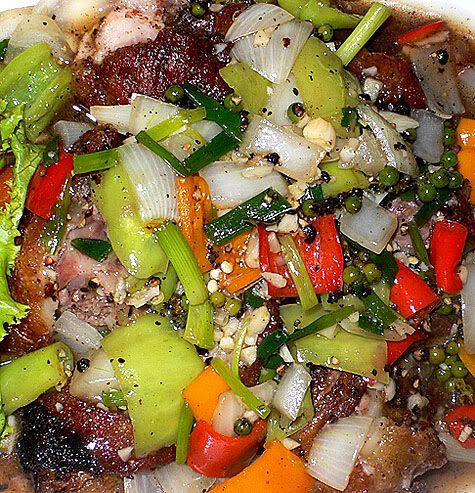 Next was a soft omelette with mushrooms, mussels and sliced vegetables set within a gooey delicious starchy gelatin oyster sauce kind of base. The various textures and tastes created an addictive and surprisingly fresh explosion of flavor and I ate more than I should have….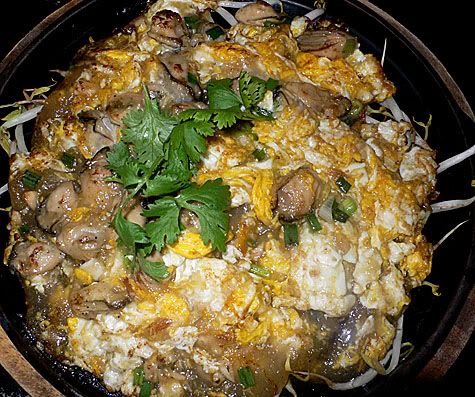 Because the next dish was a huge Steamed Fish that was piled with chopped garlic, coriander and liberally dosed with the juice from fresh lime.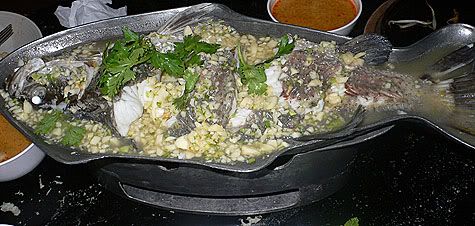 The fish was super fresh and broke off in tender flakes and was infused with the flavor of garlic and lime and coriander.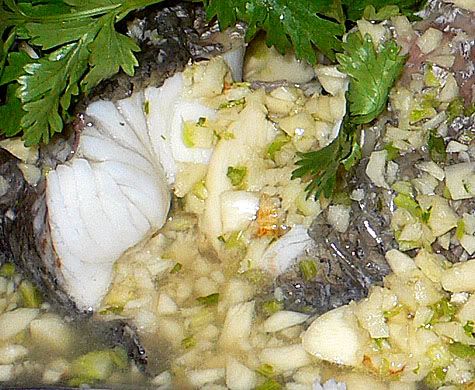 A plate of fresh fruit arrived which I ignored as I kept picking at the addictive fish. We didn't do that dish justice and I was beginning to think that I should put my hands together to wai in supplication…
We all were very excited for Daisy and P who describe in detail about the traditional Thai wedding ceremony and significance of the various rituals that they will perform tomorrow. A few brave individuals grab the microphone and entertain us with songs then we all waddle to the buses for our return trip to the hotel.