In need of something different, we decided to check out the sushi bar at the Intercontinental Hotel (Ploenchit) next door which was very swanky (and meant air conditioned). It was beautiful with architectural elements reminiscent of a japanese temple (those pix were all too blurry to post, sorry), and the waitresses were dressed in formal kimono.
We started with an order of Edamame and split a large beer.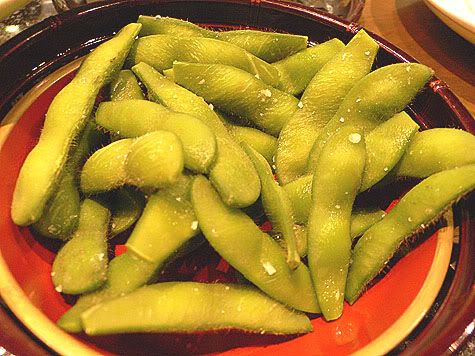 Then we had Maguro Sashimi which was fresh tasting with a silky texture.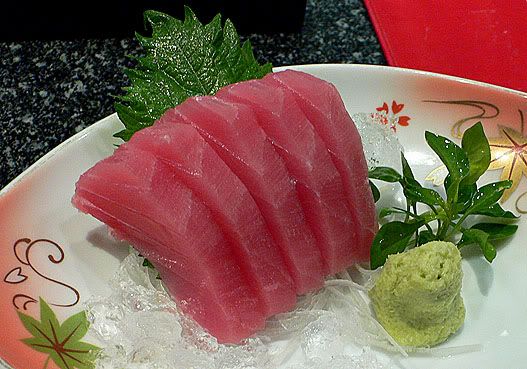 Ever since I had seen the sea urchins or Uni when we were snorkeling earlier in the week, I had a bit of a craving… The menu said that the uni was from Hokkaido, Japan so I ordered that. It ended up being from Russia, according to the sushi chef, and had a slightly different texture, was a little sweeter and lighter tasting than what we normally have in California.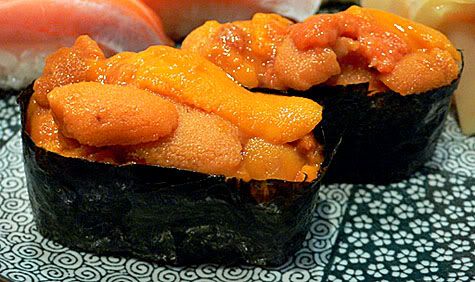 We also had Yellowtail Tuna, Salmon, Ika and Shiso to commemorate my kitties, and were very excited to notice that they were serving fresh wasabi, or at least I think it was because it wasn't powdered.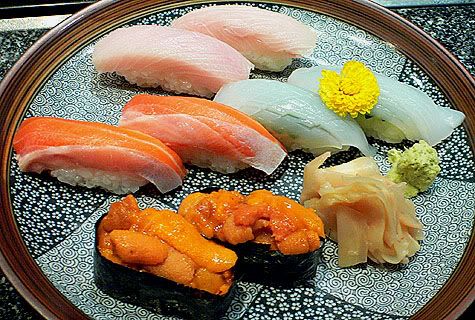 Our sushi chef prepared a little treat when he noticed that we liked shiso leaf with julienned takuan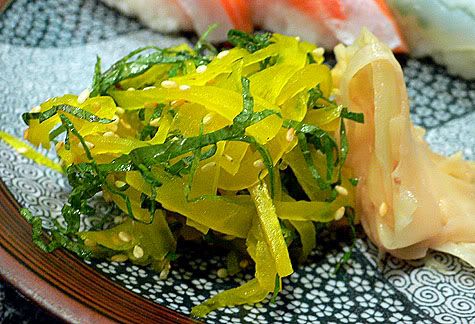 and also brought over a sprig of buds from the shiso plant that he shredded into our soy sauce, along with some of the petals from the marigold that was a garnish on the plate, telling us that those were also edible.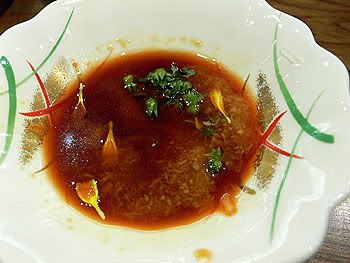 We were about done and ordered a Maguro Nigiri, which was sleek and clean tasting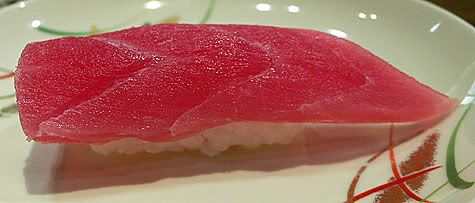 and another order of Hamachi Nigiri, which was rich and buttery, despite the ungainly appearance, and notice he put an extra bit of shiso for us…
It was very good and we definitely appreciated the impeccable service and attention to detail.