During the wedding ceremony
… we were given leave to wander off to pick up a snackbox and refreshments to help us make it through the 4 hour ceremony, while poor P and Daisy slaved away at the altar paying respects to their elders… We were each given a mod, exciting looking box.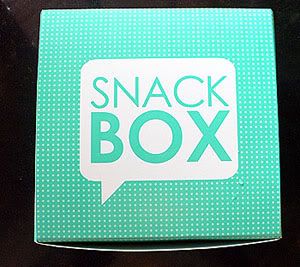 It contained a cellophane wrapped pastry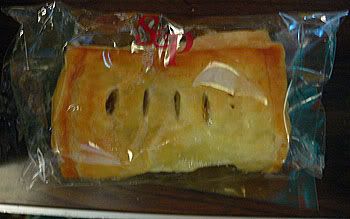 filled with tuna and curiously good.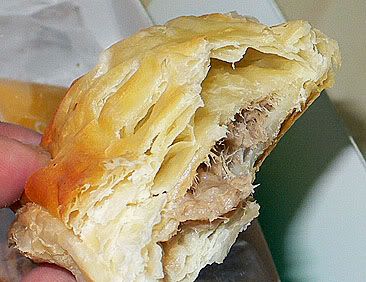 Once the ceremonies were completed, it was time for picture taking. Since we were all staying at the hotel, we retired to our rooms to freshen up and then meet down at the bar for refreshing beverages. The air conditioning on this day was a little lacking, so we needed plenty of refreshments!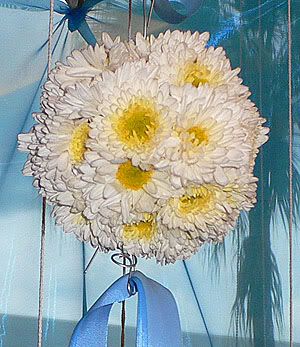 We returned at the appointed time for the reception and once we were seated at our tables for the banquet itself, we discovered that each of the centerpieces were baskets filled with treats. I had only one of these cheesecake tarts, they were very good, but I wanted to save room for feasting.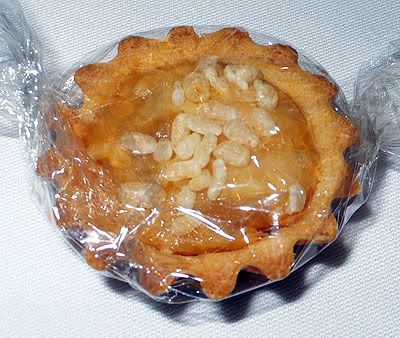 We were served more refreshing beverages and then the announcement came to line up for the buffets. Of course, we had picked the furthest table, but not to worry there was plenty to go around. There were mounds of steaming food.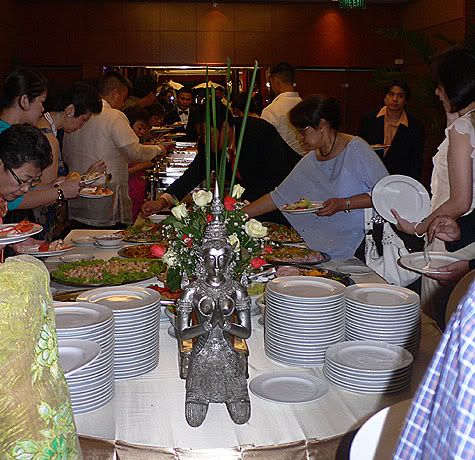 Seafood salad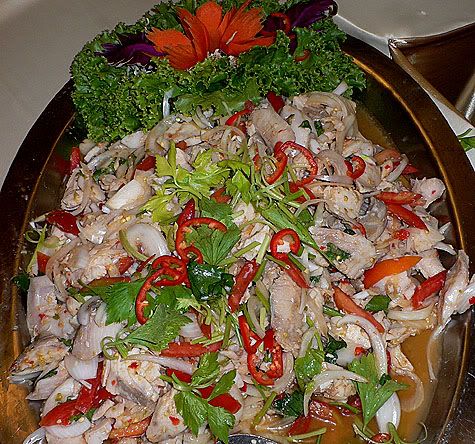 Then an impromptu Mini Salad Bar where you could assemble your own as you like it.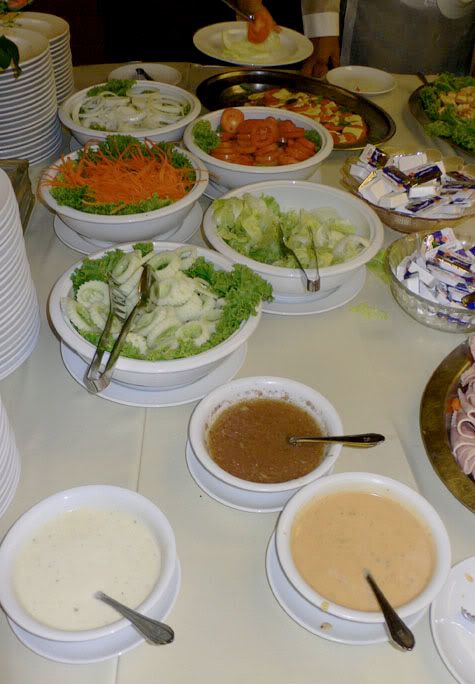 Sliced Ham with Kiwi and Canned Peaches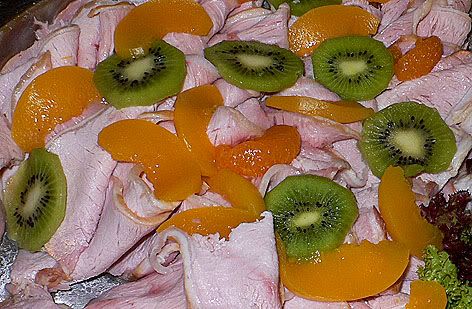 Chicken Salad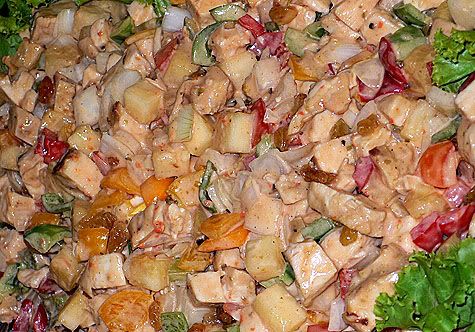 Sliced tomato with pasta (not cheese) and basil leaves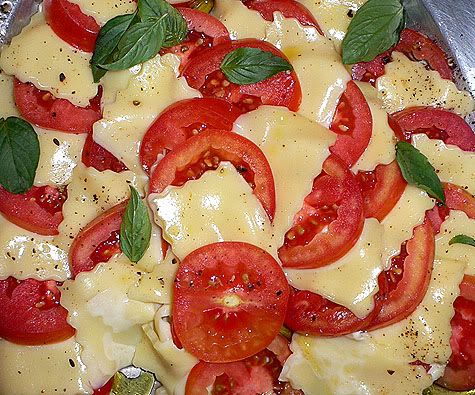 Fried Calamari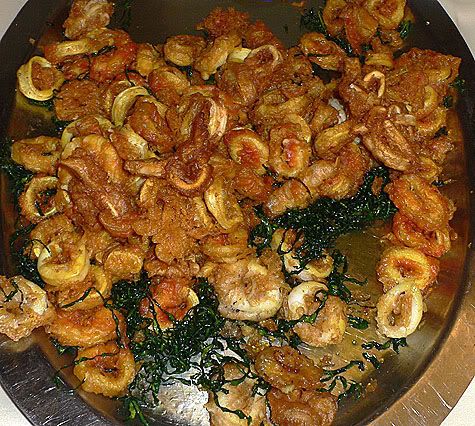 Sweet and Sour Chicken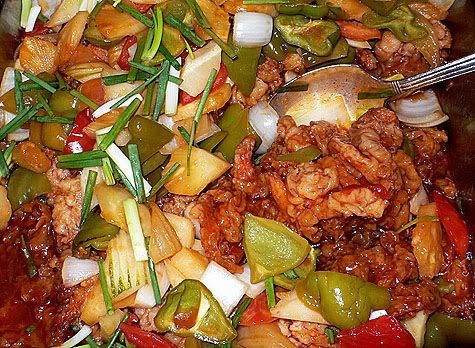 Fried Fish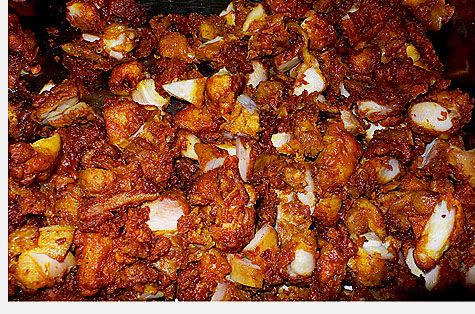 Chicken Katsu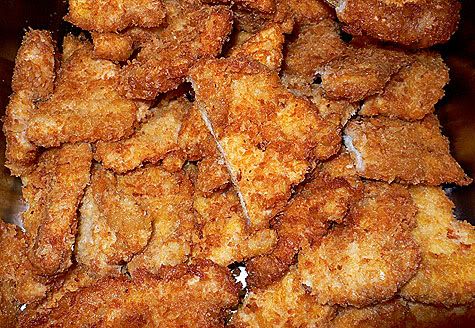 I am not sure what this is, something in a cream sauce…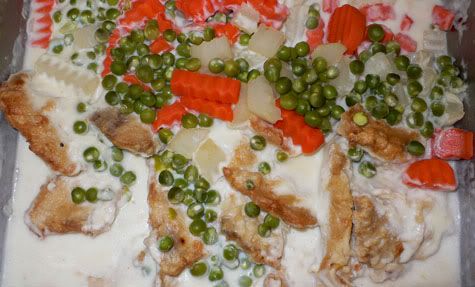 Sliced Turkey with Gravy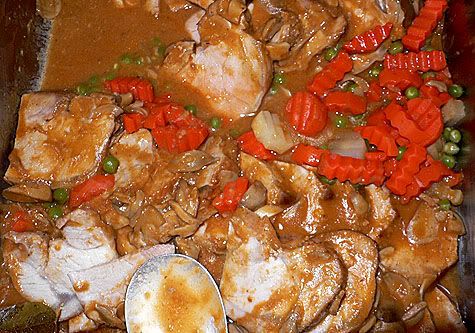 Sliced Roast Beef with Gravy
Fruit Plate, slices of papaya, mango, dragonfruit, watermelon, rose apples, grapes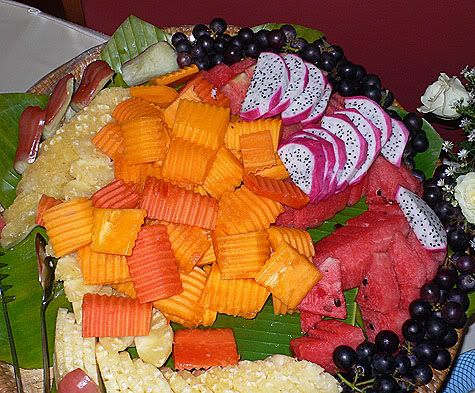 The ubiquitous Soup Chef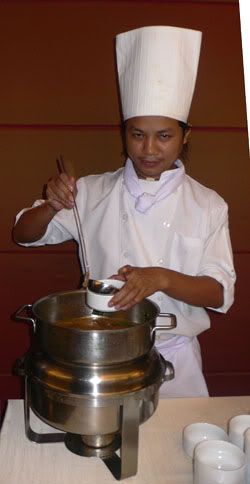 Serving a very good Hot and Sour Seafood Soup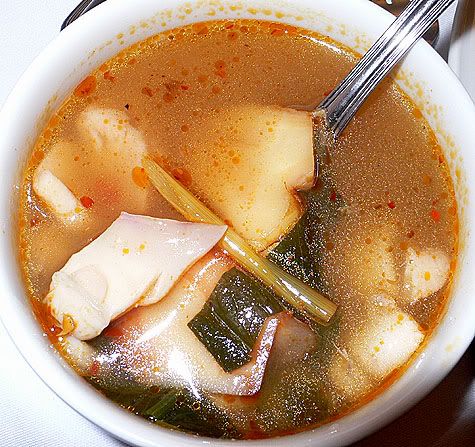 There was a beautiful creamy looking Flan topped with fresh fruit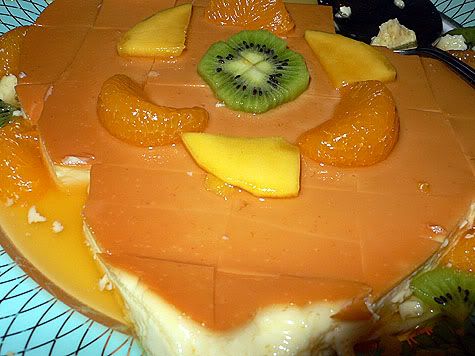 But the next section were rows and rows of tiny intricate gemlike Sweets. I tried a couple of them and they were heavenly little bites… I wish I could have tried them all.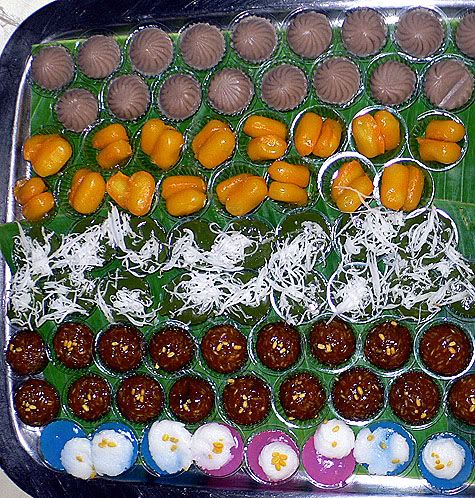 Gorgeous little Tarts and Petit Fours…
I had one of the little white ones from the top section that was some sort of light coconut custard on top of a layer of chopped fruit.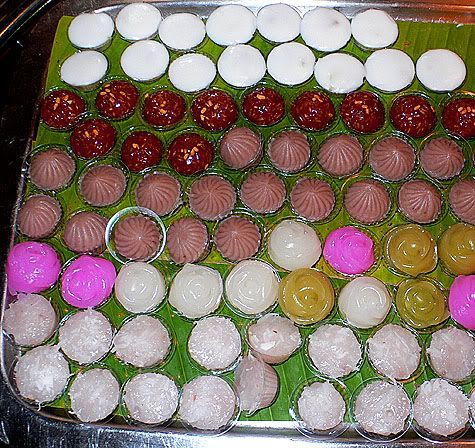 And then of course the best sweet of all, Wedding Cake… my favorite, a big slice of gooey buttercream frosting with white cake.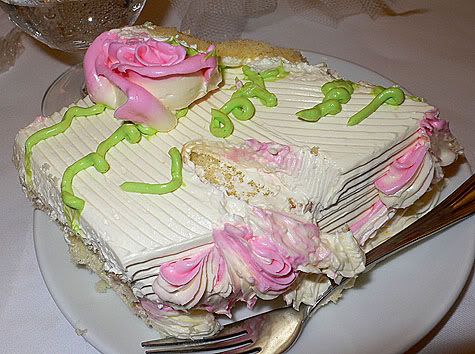 Honestly, the food was mostly a blur… It's funny how I remember the beginning and the end: snack box tuna pastry and then the desserts and the wedding cake.