see previous post on the oyster happy hour | visit to the farm | shucking oysters in marshall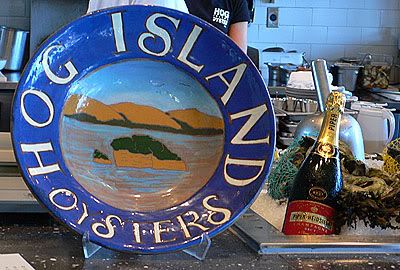 Mr. K and I decided to brave the crowds last Saturday morning for some oysters at Hog Island oysters to celebrate our anniversary. Jeez, weekends at the ferry building are such a mob scene! We probably waited about 30 or so minutes for a table outside, but enjoyed a refreshing cold beer and the view while we waited… The outside dining area on the backside of the ferry building provides a stunning panorama of the bay and bridge and has less foot traffic compared to the side with the Farmer's market and ferry docks.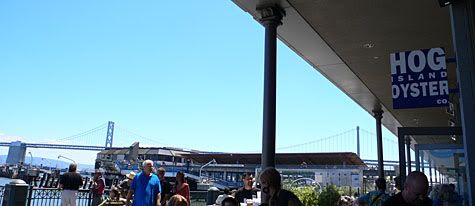 They start you out with Acme Bakery's epi-loaves along with butter that is soft and creamy, the perfect consistency for spreading on the chewy fluffy bread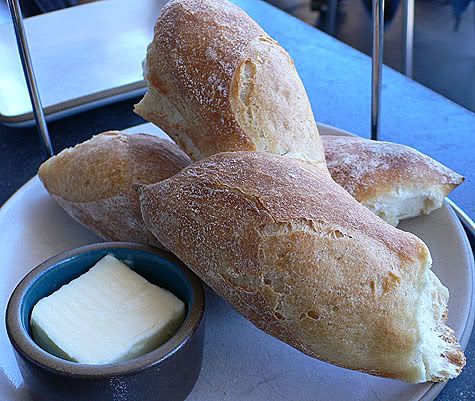 Mr. K wanted Kumamotos, which twinkled like jewelry laid out on the sparkling tray of ice.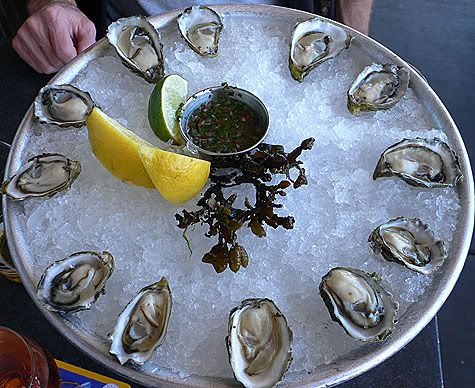 Each oyster elegantly nestled in its shell.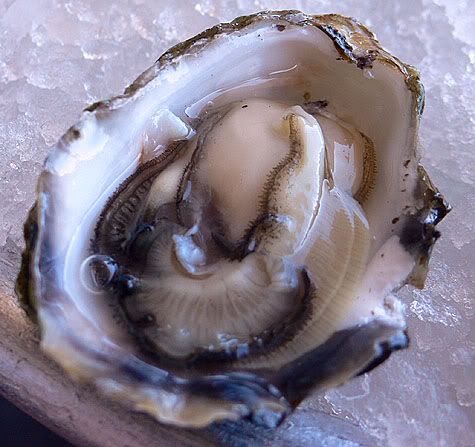 Mr. K's favorite is just some lemon squeezed over, a few drips of tabasco and fresh cracked black pepper
I love the house mignonette, called Hogwash, which is fragrant with rice vinegar, shallots, cilantro and has a fair kick from jalapeno.  Click here for the recipe on their website.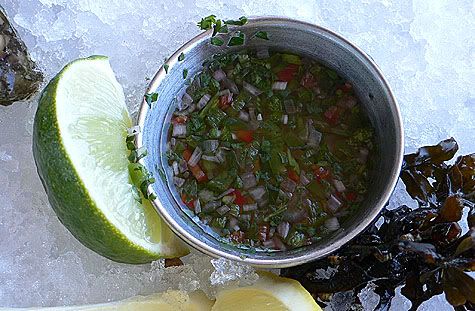 I love how when you slip the oyster into your mouth and bite in, your mouth is filled with a primordial burst of the sea which dissolves leaving a creamy brine lingering on your tongue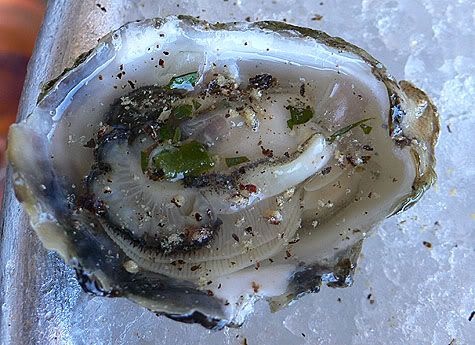 We decided to try the cooked Citrus Oysters, which were simply prepared roasted with lemon, butter and some herbs.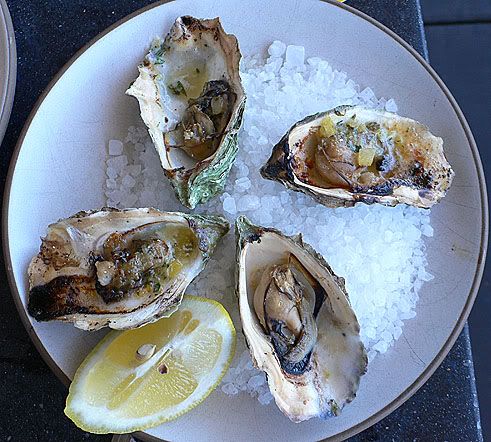 The cooked oysters had a light, fluffy consistency, and were dripping with butter. The best part were the edges which had become deliciously crisped and chewy.
Which left each shell with a little puddle of cooked down oyster liquor that was perfect for soaking up to eat with the soft tender center part of the baguette…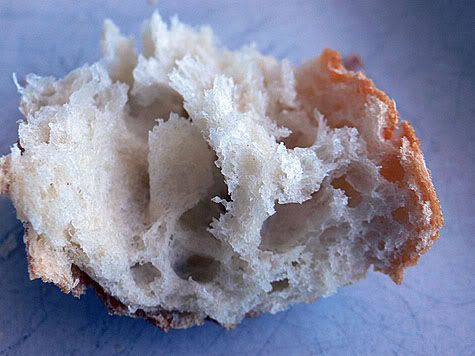 Our last dish was the Oyster Stew, which is an elegantly simple preparation of oysters, butter and cream, sprinkled with chives. It was sinfully rich and filling and the oysters were ever so lightly cooked so that they had a slightly firm texture but still melted in your mouth. The liquid was also really good soaked up and eaten with the bread.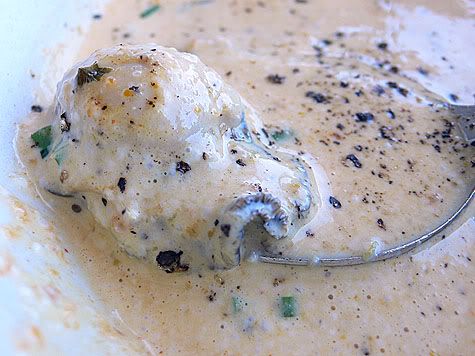 It was so nice to sit out in the warm sun, and it reminds me that I must go for the $1 oyster happy hour while we are enjoying the long warm sunny days and sit in the back patio.