Lunch at Houston's is always so festive – we come here for celebrations or special occasions and sometimes just because… It's pricey, an expense-account, power lunch sort of restaurant (a privilege that none of us enjoy).
It was a gorgeous sunny day, perfect for sitting out on the patio, but there were no more tables in the shade by the time we got there. Word to the wise, get there before 11:45 if you want your choice of table!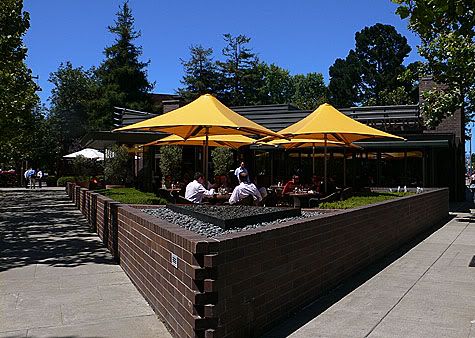 We settled into a nice cushy booth and looked over the menu. My problem at Houston's is that I always order the same thing at lunch (seared ahi salad or the french dip sandwich). This time I decided to be adventurous and ordered one of their daily specials, Ahi Tuna Burger served on a toasted egg bun with thin slices of tomato, red onions, pickles and lettuce.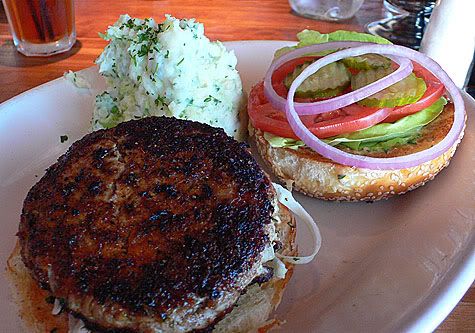 It was grilled to a crisp on the outside and therefore pretty well-done on the inside, but very flavorful and juicy. It was on top of some sort of coleslaw with a deliciously spiced creamy dressing, and I'm not sure I would have wanted the burger cooked any less than it was…. It was surprisingly not fishy and just tasted like a delectable meaty burger and went really well with the burger fixings.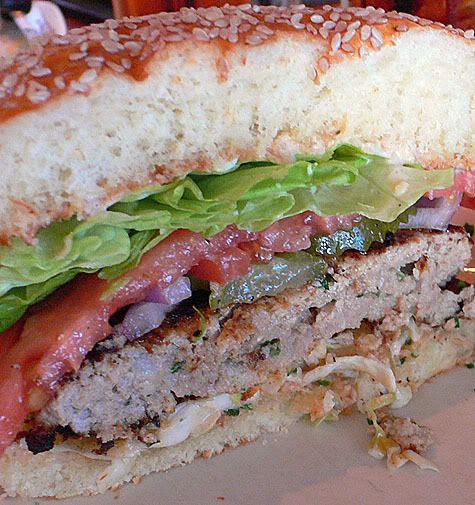 I ordered Mashed Potatoes which were actually colcannon, which includes chopped cabbage and roasted garlic mixed in and drizzled with fresh herbs and melted butter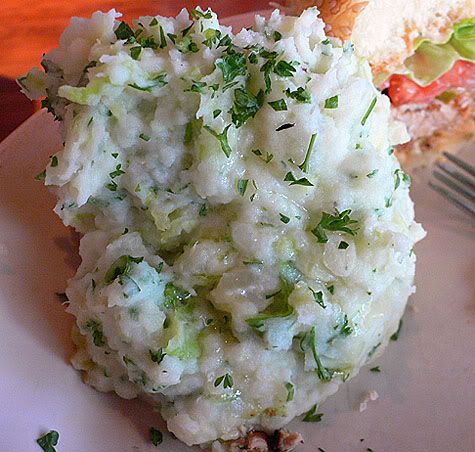 CK and LS had the Seared Ahi Salad, a pile of mixed spring greens tossed in a cilantro ginger vinaigrette with avocado and mango. This is one of my favorite salads, when I am in the mood for salad.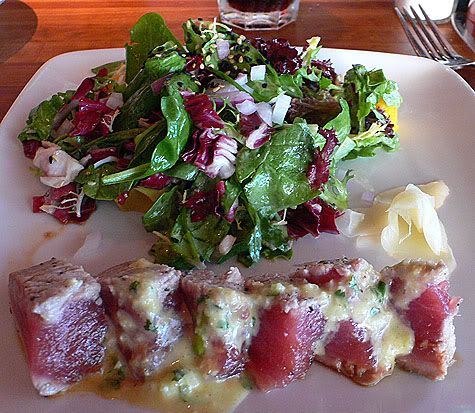 DN had the Thai Steak and Noodle Salad with marinated filet, noodles.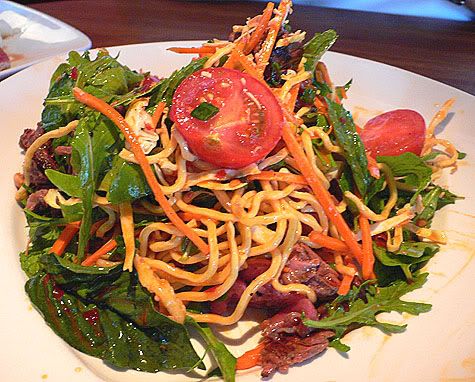 I always like to peek into their expansive and open kitchen. It's very shiney and bustling with activity.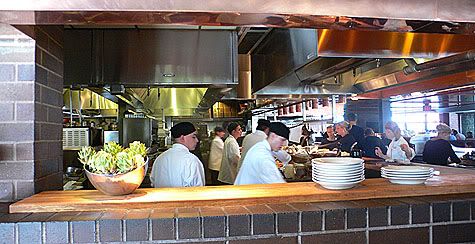 I keep hearing that the prime rib here is very good and since I have been nursing a bit of a jones for a tender juicy slab of meat, I really think Ill have to drag Mr. K back for a nice evening meal out on the patio soon.