previous visit 6-17-07 | and the restaurant is no longer open for lunch
JT had an undeniable craving for the burger again. We got there early and were the only diners in the secluded courtyard. The outside temperature was a bit chilly and the sun was nowhere to be seen, so our server turned on the overhead heaters which added the perfect amount of warmth. Both of the fountains were splashing with water which made it feel like we were in a cozy oasis, kind of like a secret garden.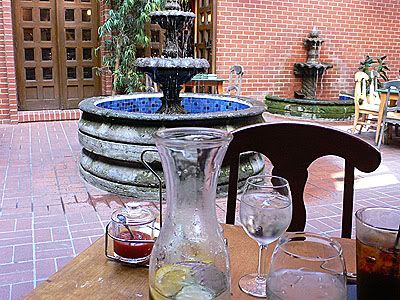 We got an icy carafe of water with orange and cucumber slices while we looked over the menu which is short and fits on one page. Based on our servers' recommendation, I ordered the Pistachio Crusted Salmon, which was served over the best mashed potatoes I've encountered in a while. They were so fresh and honest tasting, dense and fluffy at the same time and not drowning in butter or anything else but their own creamy tuberness. The salmon was fresh and flaky and the grilled veggies plain and brilliant against the bright splashes of basil cream sauce.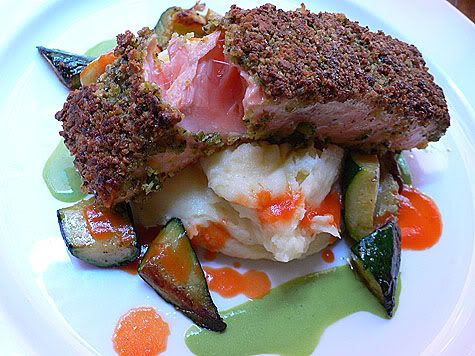 JT got the CBG Cheeseburger and agreed to adding both bacon and avocado (add $4 to the tab, ka-ching!). She said it was perfect and let me eat some of her fries.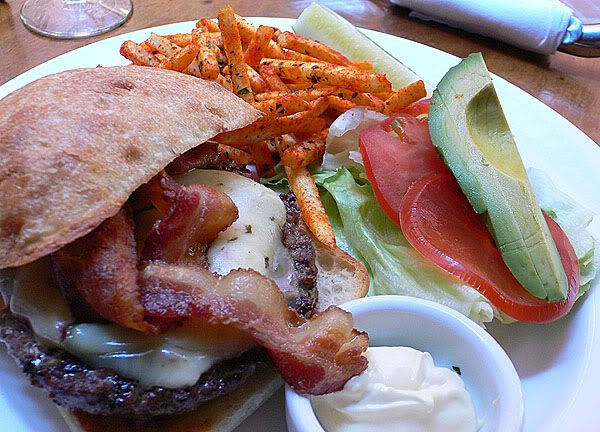 The fries were crisp and dusted with fiery cayenne pepper mixture and chopped fresh herbs. They had the generic shape and texture of previously frozen, but the spices made them addictive…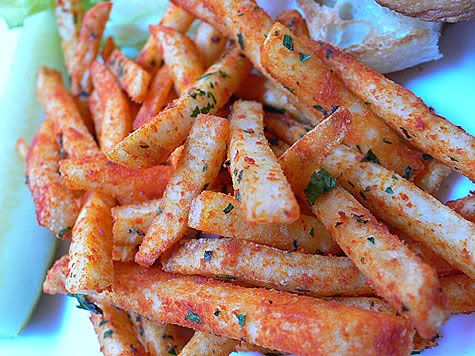 I had to laugh because buried in the base of the planter by our table was the unmistakable remains of an abandoned stogie. So far, I have been lucky and have not been smoked out at least at lunch time, but I imagine that it can get smoky during happy hour and later at night.
P.S free refills on sodas…