NOTE: This restaurant has closed…
previous visits: 11-07-06 | 12-22-06 | 3-04-07
We gathered for the somber occasion of sending KC off for real last week… We needed cheering up and what better place than the festive happy hour at Frisson, which goes from 4:30-6:30 Monday through Friday offering select drinks and appetizers for 5 bucks?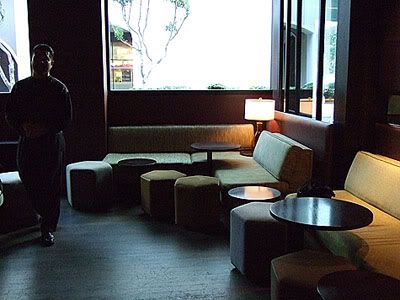 We got there early so that we could co-opt an area with low comfy sofas and tables with a few scattered stools that were hilariously unstable. We immediately ordered a round of drinks and appetizers. AS had a very nice looking martini with regular green olives and a couple of kalamatas that were dark purple and added a certain flair.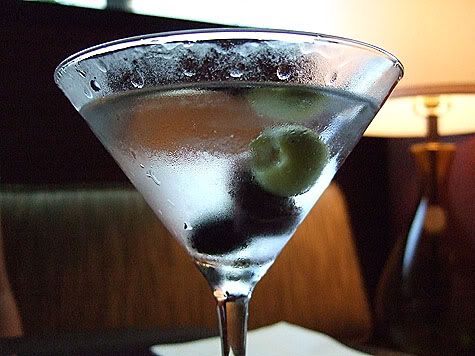 We all liked the plump Oxtail empanadas with passion fruit-chili dipping sauce and ended up ordering more than a few plates.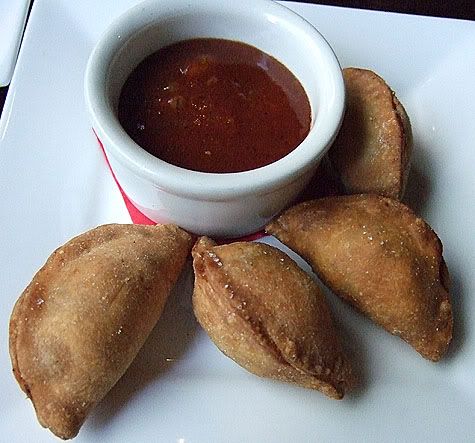 They were stuffed with succulent pieces of rich savory meat perfumed with spicy anise wrapped in flaky soft dough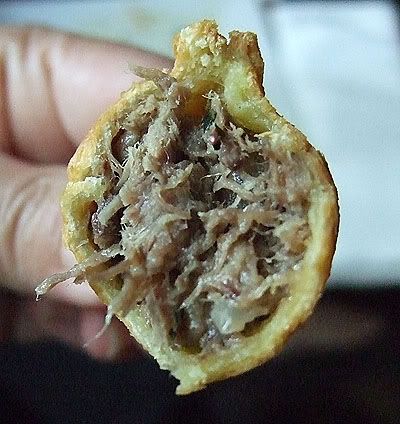 Crispy pork croquettes with smashed yukon potatoes topped with my favorite salad of bacon-frisee salad, sherry vinaigrette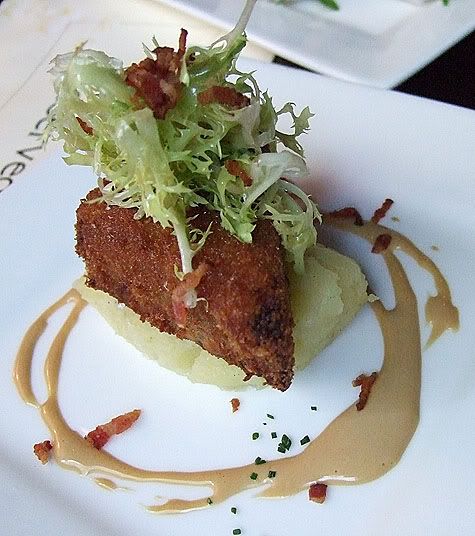 The breaded pork was tender and fell apart with no need of a knife.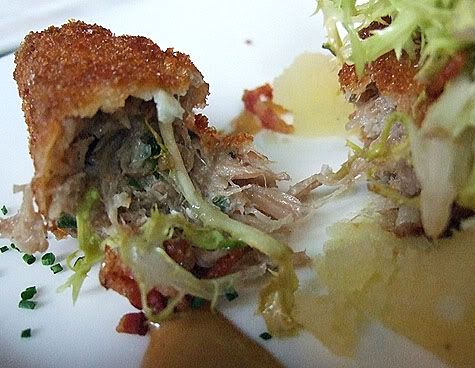 I was smitten by the Empress's black fried rice szechuan pork, soy beans, egg & ginger. It had a wonderfully addictive crunchy chewy sticky texture with tantalizing and complex flavors.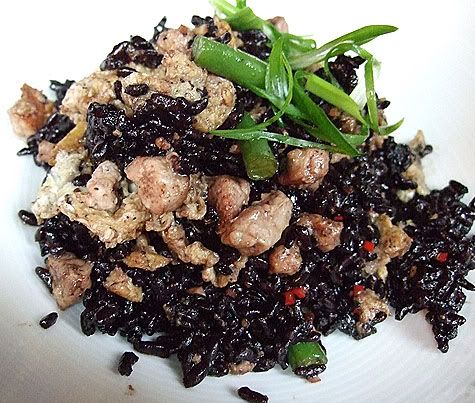 Basket of freshly baked thyme & gruyere cheese gougeres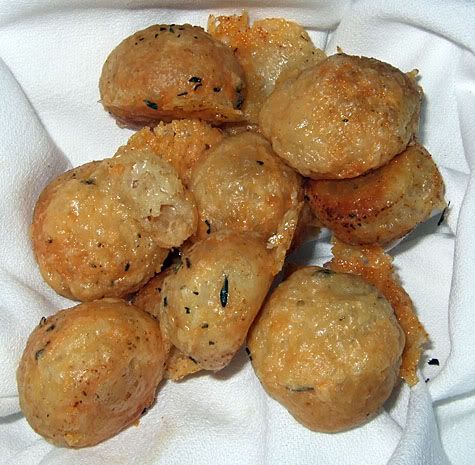 Vietnamese shrimp spring rolls tiger shrimp, pickled daikon, basil & mint, soy emulsion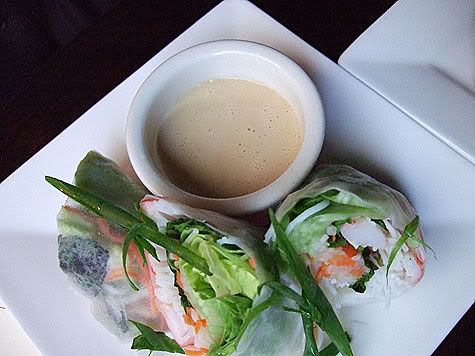 The last time I had these, I found them to be bland and boring, but I have changed my mind. They were well prepared and full of meaty prawn and crispy vegetables. Here's a closeup of the luscious roll with the delectably tangy and creamy miso sauce
Frisson bar nuts described as a kick ass mix of spiced peanuts & crispy chick peas – a deal at $2 for a bowl. They did have a little kick but the chick peas were only crispy on the outside, inside they were soft and mushy.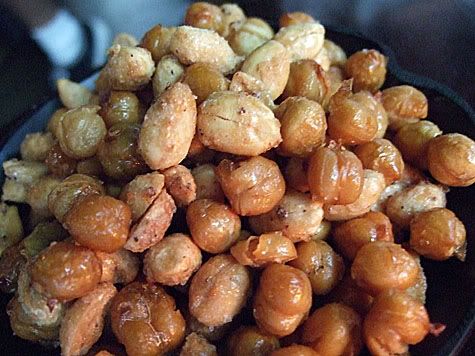 We ordered all of the Ice cream sandwiches which FH sliced into bite sized pieces. I'm not sure how he managed to do that with just a butter knife as the cookies were pretty crisp… One was a tart and sultry strawberry with white pepper, and the other a seductively gorgeous chocolate & mint. They were refreshing and light in texture.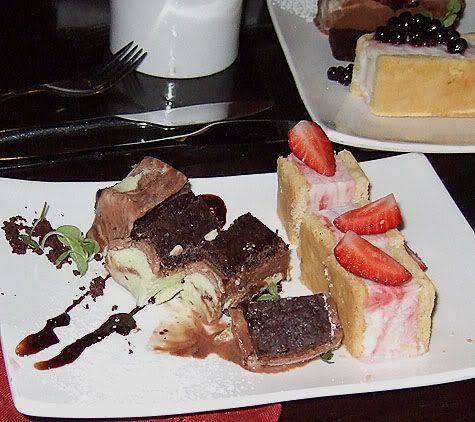 We had a lovely time although it was sad to say good bye. A small group continued on to Brother's Korean BBQ for dinner, and the rest of us commuters traveled back to our respective homes. Best of luck out there in the world KC, we miss you already!