Municipal Wharf 2, Monterey, CA (831) 372-056
I'd read about this tiny breakfast spot a couple of years ago and worked it into our busy agenda. We walked over from the hotel, which is about a mile but there's a nice trail that goes along the marina all the way over. It was so peaceful with the gulls flying overhead and the sea lions barking nearby.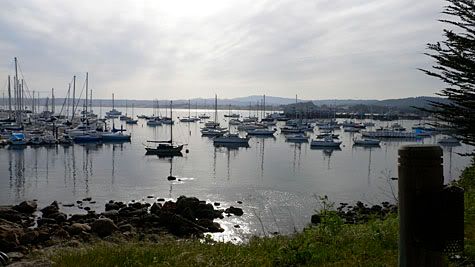 Loulou's is tucked away on a commercial pier that's on the far side of the marina. You can actually drive onto the wharf and park right across from the restaurant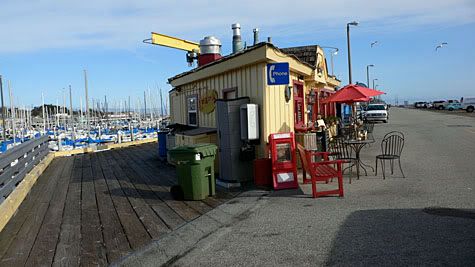 Since it was sunny and warm out, we opted to dine al fresco on the front which was lovely, although you can feel the whoosh from the cars that drive by.
We were served big mugs of strong coffee by a cheerful young woman who buzzed back and forth between the restaurant and outside tables quickly and efficiently. In no time we were served big plates of delicious food. This is Mr. K's Omelette with Jalapeno, spinach and monterey jack cheese.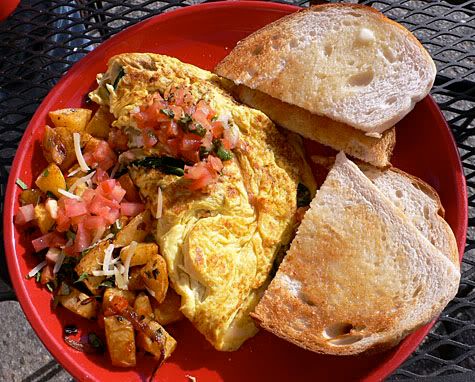 I got the Seafood Omelette, which was filled with crab, mushrooms and gooey Monterey Jack Cheese. The Home Fries were seasoned and topped with chopped fresh herbs and cheese, along with fresh salsa that was also strewn on top of the omelette. The fresh herbs was a very nice touch.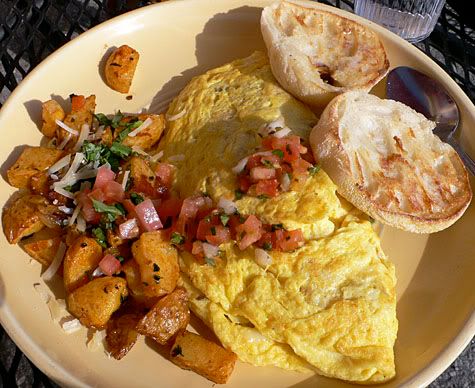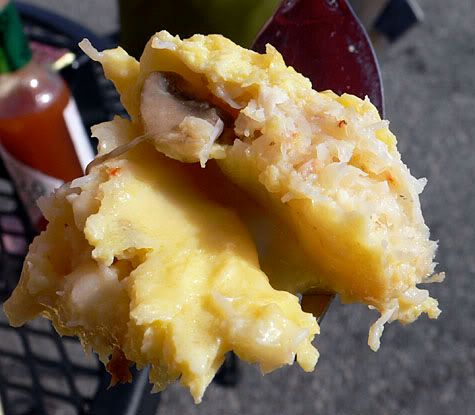 And I had the most delicious english muffin slathered and dripping with butter…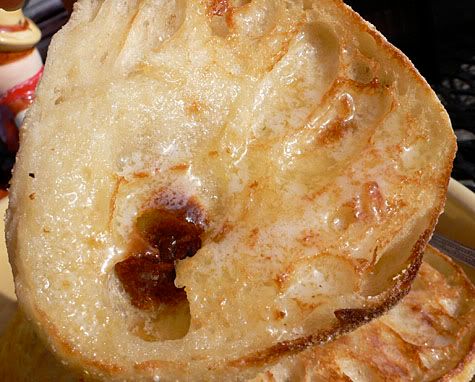 While we were enjoying our coffee, I thought I saw an otter drifting by. I squinted across the road and swore I saw vending machine type binoculars and asked Mr. K if he had any quarters for me to look at the wildlife. He gave me an incredulous look and said laughing that we already paid the meters… doh!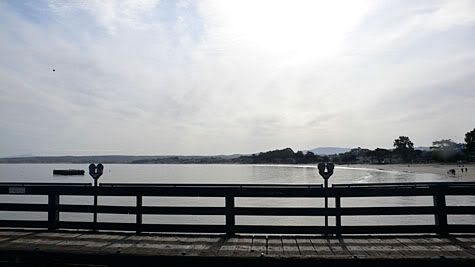 After that, we went to the Monterey Bay Aquarium to walk off our big breakfast and to think about what's for lunch… sardines?…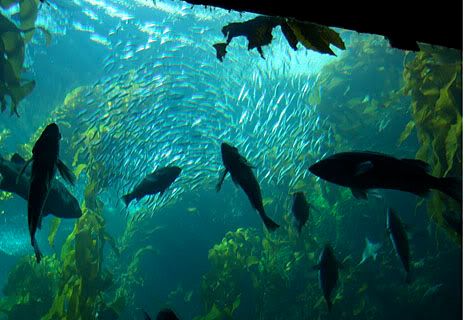 Mackerel?