901 Kearny Street (off Columbus, near Jackson), SF CA 94133 (415) 986-6218
Here's yet another Thai Restaurant that opened in the past year that falls within my lunchtime foraging radius. It's near the Chinatown/Financial District border. I have walked by it on the way to someplace else on many occasions and was interested to try the self proclaimed Best Thai Food and Noodle place. It is a tiny little corner spot that has additional space upstairs.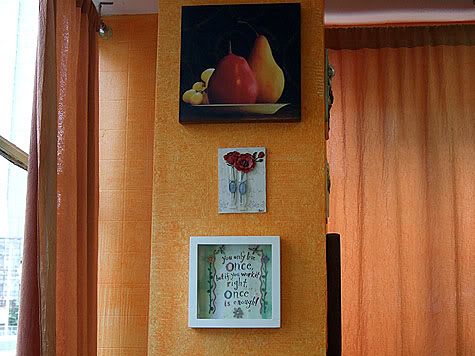 There are self-affirmation phrases in pretty little frames hanging on the walls and unattractive overhead fluorescent lighting.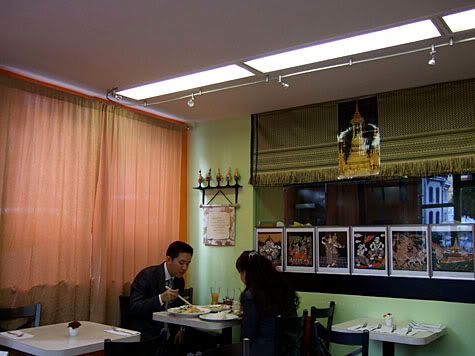 I went with my frequent lunchers group (P, DDR, JT and StevieB) and we decided to order family style so that we could all try the different dishes. We started off with Deep Fried Tofu with spicy Peanut Sauce and a Sweet Sticky Fish Sauce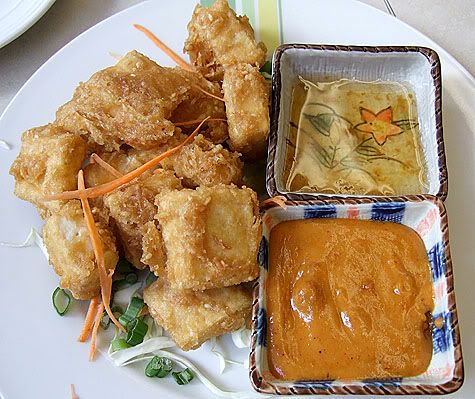 The tofu was soft and custard-like inside with a nicely fried crispy batter.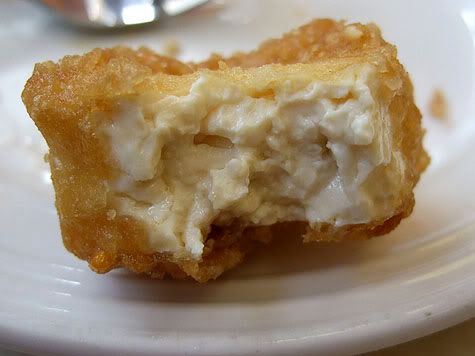 Tod Mun, deep Fried Fish Cakes served with Cucumber Salad. The salad was an explosion of tastes: mostly sweet and sour, but salty and pungent from fish sauce and chopped onion. It was very good on the fish cakes which were slightly greasy but very aromatic with ginger and lemongrass.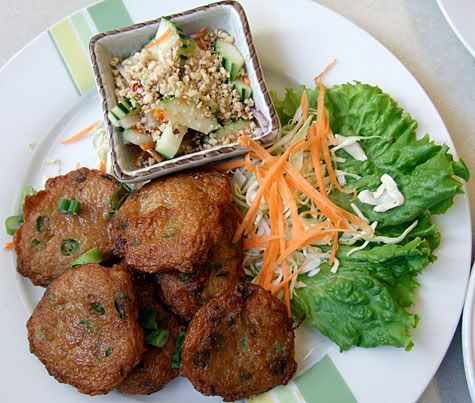 Thai Fried Rice, Khao Pad, with chicken, tomato,onions and egg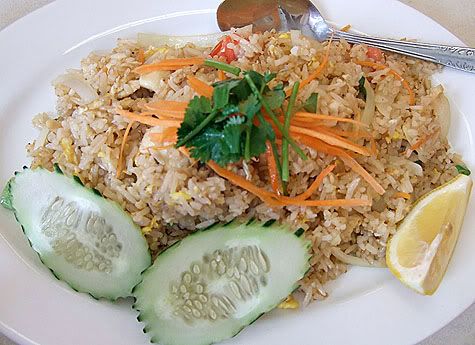 Pad See Ew, Flat rice noodles with Chinese broccoli and egg with chicken. It was somewhat tame and lacked the charred wokbreath that can add delicious aromas and crisped bits to the noodle that I am so fond of. It was a tame, but perfectly fine version, it is just not something I'm in a hurry to return for either.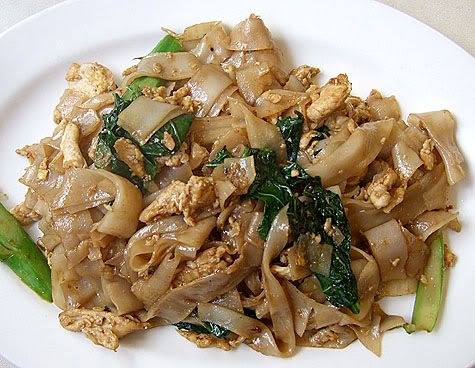 Khao Soi, (Northern style noodles), Crisy egg noodle with chicken in a spicy curry soup topped with green onion, cilantro and fried onions. I know it's been almost a year since I had this dish in Chiang Mai at Lamduon (click), but this version really didn't compare…. it was light and almost bland and the proliferation of bean sprouts added to the blandness. There were some thin crispy noodles but none of the soft egg noodles underneath and no pickles either to help zip things up. It didn't compare with the delicious noodles at Suriya Thai either.
Pad Sukiyaki, stir fried silver noodle and seafood with Thai style sukiyaki sauce, napa cabbage, carrot and green onion. It gets its distinctive pink color from Thai style fermented tofu that has a distinctive odor and flavor as well. For us uninitiated, it is sweet and smells/tastes slightly rotten. I suppose the first time I smelled fish sauce I had the same kind of recoiling of tastebuds…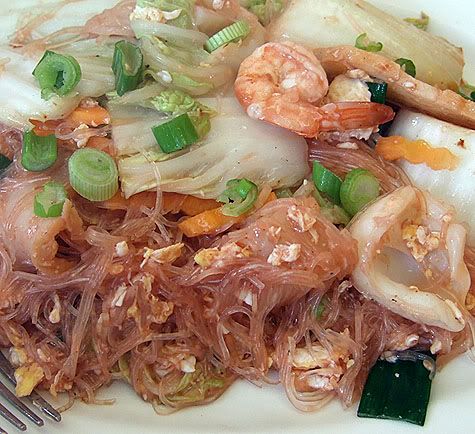 P had one of the noodle soups, with a combination of sliced beef, beef ball and beef stew in spicy beef soup. The broth is dark and murky…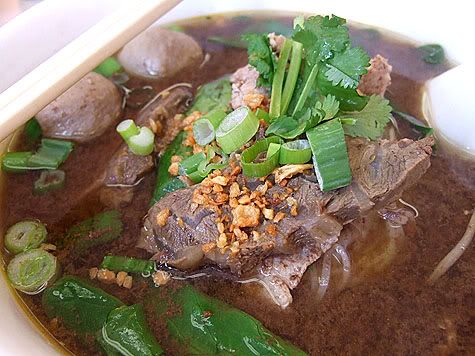 He likes his food spicy and really piles on the chilies.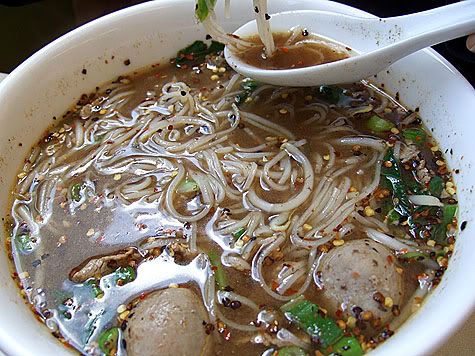 For the most part it was all rather bland (except for that fermented thing). There were some things that I liked, and some funky ones as well. StevieB thinks he got food poisoning, but no one else reported ill effects from that meal. From the one visit, I'm pretty ambivalent about this restaurant, especially since there are other nearby Thai restaurants that are better…